Jim Sonefeld is Found
Lindsay Williams

Crosswalk.com Contributing Writer

2012

9 Jul

COMMENTS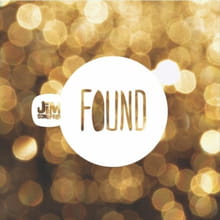 Artist: Jim Sonefeld
Album: Found EP
Label: Sonitime Records
As one of the original members of Hootie & The Blowfish, Jim Sonefeld was used to a life behind the drum kit. As one of the primary songwriters for the band, he was always behind the scenes and content to be there. Now, with Found, his first foray into Christian music, the longtime award-winning drummer finds himself stepping out of his comfort zone and into the spotlight.
This five-song EP reveals Sonefeld singing lead vocals and marrying his talent for songwriting with his love for Christ. Found is an appropriate title considering Sonefeld was an alcoholic for over a decade battling a strong dependence on alcohol and drugs before coming to know the Lord. The album's lyrical content and very title are biographical.
Sonefeld's vocal delivery is telling. Although it's apparent he's not entirely comfortable being a lead singer and doesn't claim to be a powerful vocalist, his sincere songwriting is heartwarming. There are traces of the "Only Wanna Be With You" era in the lines of these new songs containing a more vertical slant and an inspirational sound closer to southern gospel at times than contemporary pop.
"I Decree" creates a fitting introduction to Sonefeld's music with a bold statement of faith pledging to live a life unashamed of the Gospel. First single "The Shelter of Your Wings" pulls from the Psalms and brims with promise of a life lived securely in the shadow of the Almighty. It's the brightest star on the album with lyrics that remind listeners what a talent Sonefeld is and how seriously he takes matters of faith: "And though I'm burdened by the trials of yesterday/I find peace upon my knees… I don't want to be here on this earth, without Your hands in mine/I don't want to walk in darkness/Now I've seen the light/'Cause I have made a choice/And I choose to believe/Now I will walk within the shelter of Your wings."
"Calling All Prayers" is a powerful track uniting a chorus of singers as well as a sentiment among Christians that the common thread we all possess is the power of prayer. It's a sweet reminder that even when we feel helpless, lifting each other up in prayer is more than enough.
"All of This" is a steady, solid ballad filled with Sonefeld's articulate lyrics, while "We Live" is a rollicking tune with a country edge and closes the album on a celebratory note.
Jim Sonefeld may just be breaking into Christian music, but he's got years of experience in writing and the music industry to put his unique spin on songs that come from a real, honest place in life. In putting his story to music, he's hoping to help someone in the process; and it's possible he's better at it than he thinks.
*This Review First Published 7/9/2012