Hammitt's Falling Tear is Personal
Ed Cardinal

Crosswalk.com Contributing Writer

2011

13 Sep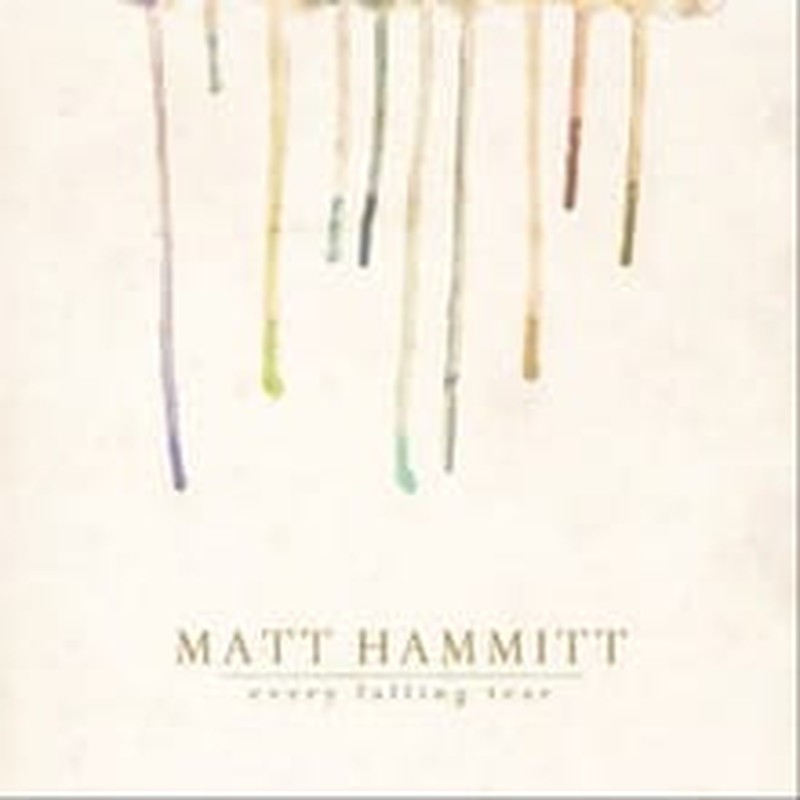 Artist: Matt Hammitt
Title: Every Falling Tear
Label: Sparrow Records
Don't worry; Matt Hammitt has not left Sanctus Real. You can see the band playing hits like "Lead Me" and "Forgiven" when it tours this fall with Casting Crowns. The reason for this solo album is that it comes from a very personal event in the lead singer's life, the touch-and-go journey of his new son Bowen, who was born with a serious heart defect.
Like Steven Curtis Chapman's recent Beauty Will Rise, Matt's Every Falling Tear works from a specific valley to arrive at a mountain of hope we should all aspire to scale, regardless of any earthly circumstance. In keeping with the weight of the source material, the record is generally mid-tempo and reflective; there's more piano than guitar, the drums sit back in the mix, and Hammitt sings mainly in his lower register. It's a deep yet undeniably uplifting listen.

Bowen Hammitt's story is indeed inspirational. Doctors weren't sure he would even survive birth, but one year and two major heart surgeries later, the little boy whose name means "small victorious one" is living up to that definition. Still, his condition carries the constant reality of uncertainty, and that's where Every Falling Tear finds its most powerful message: to love each other and praise God to the fullest, no matter what may happen.

"All of Me" is a brave father speaking in faith to his ailing unborn son: "You're gonna have all of me, 'cause you're worth every falling tear. You're worth facing any fear." He talks to his heavenly father about it as well on "Trust," deciding "Even in the times that I'm not meant to understand, I will trust you, Lord."

That growing peace is best expressed in the beautiful worship of "You Are My Treasure" as Matt sings, "When sickness and death are at my door trying to steal from me, they cannot take what I've already laid down at Jesus' feet."
There are also songs that could be spiritual lullabies to children and adults alike. "Little Light" written by Audrey Assad, who also sings lead on the track, celebrates the nearness of God in all things. Hammitt does the same with "I Couldn't Love You More," once again showing his gift for penning simply profound lyrics.

You should also know that proceeds from these ten tunes will benefit other children with heart conditions and mounting medical bills; compelling music and a great cause.
Check out Matt Hammitt music videos at Godtube.com.