Harmony Drives the Wow Factor for Daves Highway
Ed Cardinal

Crosswalk.com Contributing Writer

2011

21 Sep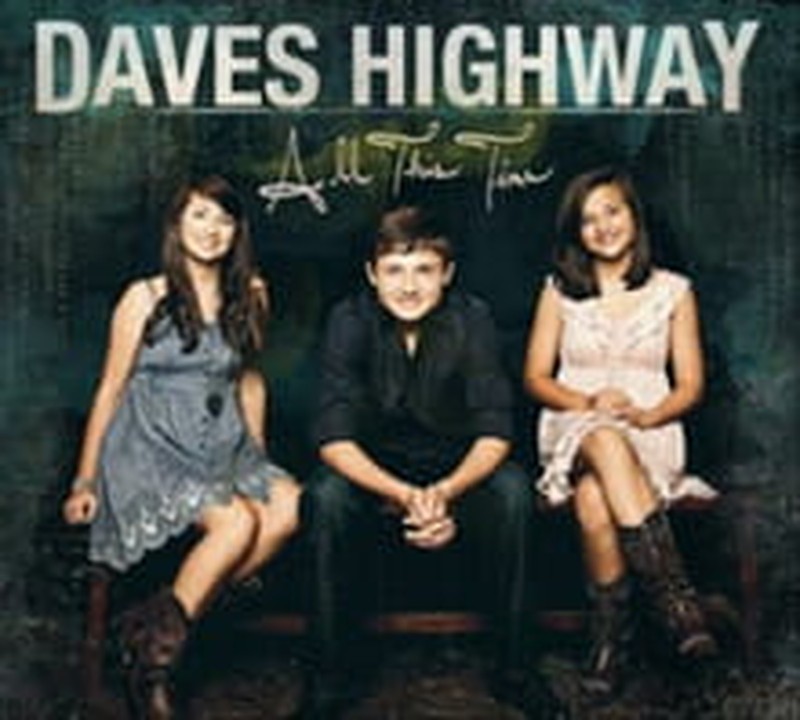 Artist: Daves Highway
Title: All This Time
Label: Twenty Ten Music
The young siblings in singing trio Daves Highway started a buzz when their pitch perfect performances of Chris Tomlin's "Jesus Messiah" and Little Big Town's "Boondocks" were posted to YouTube in 2009. Soon enough Erika, Zachary, and Delaney Daves—now 14, 15, and 17 respectively—shared a stage with both of those marquee acts, a testament to the wow factor of the brother and sisters' Southern-bred "blood harmony."

Dynamic musician/producer Charlie Peacock, whose credits range from Christian to jazz to country/folk, also noticed and helped the group get to Nashville, record at his studio, and connect with Sam Ashworth (Peacock's son), who co-wrote and produced this delightful Daves Highway debut, All This Time. A far cry from over-computerized teen efforts that feel compelled to match what's happening on Radio Disney, here is a notably artistic, rootsy album that has more in common with Nickel Creek and The Civil Wars.

The rustic instrumentation is a great match for the pristine singing throughout. The title track, about God's faithful presence, eases in with an acoustic guitar and banjo. "Call You Home" also worships God while achieving that O Brother, Where Art Thou? backwoods vibe, a foot-stomping rouser driven by Dobro and fiddle. The sisters really shine as a mandolin plays alongside them in the you've-got-a-friend "Lay It Down."

As young as the members are, it's nice how All This Time includes the lighter-sounding country cuts "Summertime," "Love Is Everything," and "Just Another Day," the latter written entirely by the trio. The project is pleasing to an adult's ear, but for parents whose children may be starting to take music lessons, Daves Highway is also an inspiring example of how it's never too early to explore creative excellence and imagination.

Like Jackson Browne or The Eagles, there's a breezy West Coast country element to "Perfect Peace" and "Way of Love." The family gets back to a cappella basics on the flawless "It Is Well with My Soul."

There's really not a bad song in the bunch. If there has to be a critique, one could lament the lack of a few more recognizable tunes, like the covers that got people talking about Daves Highway in the first place. But All This Time is still good enough to get folks talking, and, if not singing, at least wishing they could sing like this. Very well done.