Live Riot Kicks It Up Another Notch
Ed Cardinal

Crosswalk.com Contributing Writer

2012

23 Feb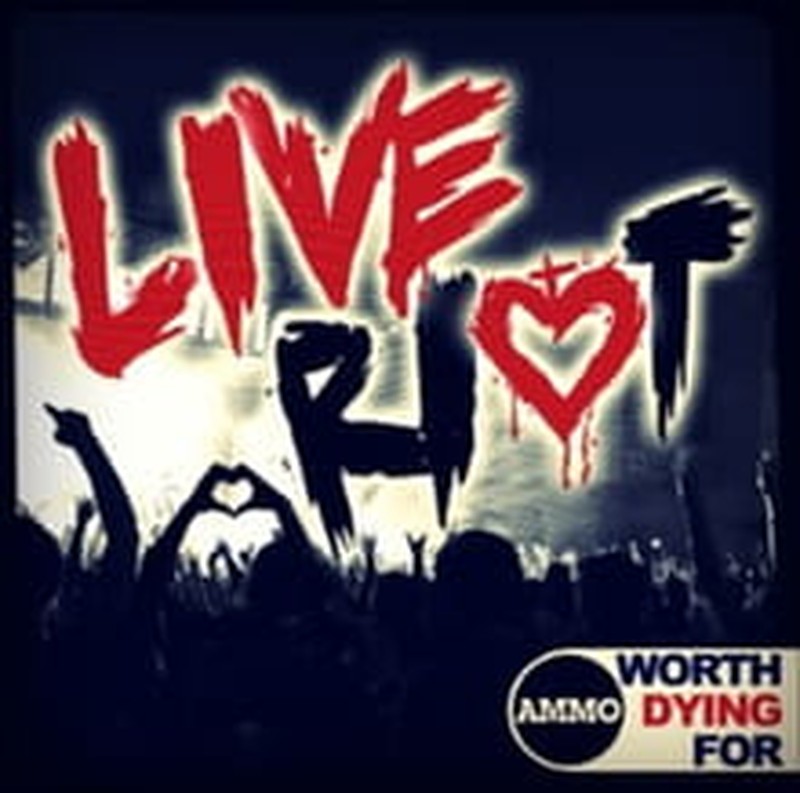 Artist: Worth Dying For
Title: Live Riot
Label: Ammunition Records
California-based Worth Dying For describes itself as "a faceless army of worshippers that's not about certain people in a band or ministry." Comparable in sound and approach to Jesus Culture and Hillsong UNITED, the collective's in-concert Live Riot follows last year's in-studio Love Riot, revisiting several songs from that set but also adding ten brand new selections. All told, it's a 79-minute ultra modern worship workout that requires a certain mood and energy level but offers plenty of nourishing rewards along the way.
These seventeen tracks gather in waves that aren't easy to ride at first unless you already know where Worth Dying For is coming from. The hip church-planting musicians are on fire from the first note, and the edgy one-two punch of spoken-word opener "Rebuild" and synthesized praise rocker "Arise" is dramatic, metallic, and futuristic—not too much unlike Skillet covering "Mr. Roboto" with a guest spot from Kesha. But for the right type of enthusiastic believer, it really works.
"Never Look Back" and "Freedom Is Rising" are just as hopped up with excitement about God's promises, carrying with them elements of British rock and Green Day bounciness. Everybody's still going a mile-a-minute through the anthem "One Love," theme song "Love Riot" ("We are the love riot, turn this city upside down"), and the '80s-flavored she-rocking "World Can't Take It Away."
That seven-cut shot of adrenaline may turn more introspective worship fans away, but it's too bad, because they will miss the yearning beauty found in "Risen from the Grave," "Closer" ("I'd give up everything to find You"), and "All I Want." This trio of more reserved and melodically compelling pieces is as transformative as the best moments on Hillsong and Passion records.
The energy resurges on revival-driven power ballads "Power of Your Love" and "Spirit of God." The intensity of the hearts on stage is best expressed in "Light a Fire" ("Overtake us / infiltrate us / light a fire inside my bones / let it move like an all-consuming hurricane of love"). That spirit continues through to the end as Worth Dying For celebrates the resurrection of Christ ("Taking Back") and his active work today on the full-circle electronic-rock "Savior" ("Release Your fire on the generations / we want nothing more than to burn for You").
If you want to stir up your faith emotions and break a sweat doing so, Live Riot can definitely help.