My Brain Says Stop Gives Pop Some Power
Glenn McCarty

Crosswalk.com Contributing Writer

2011

12 Apr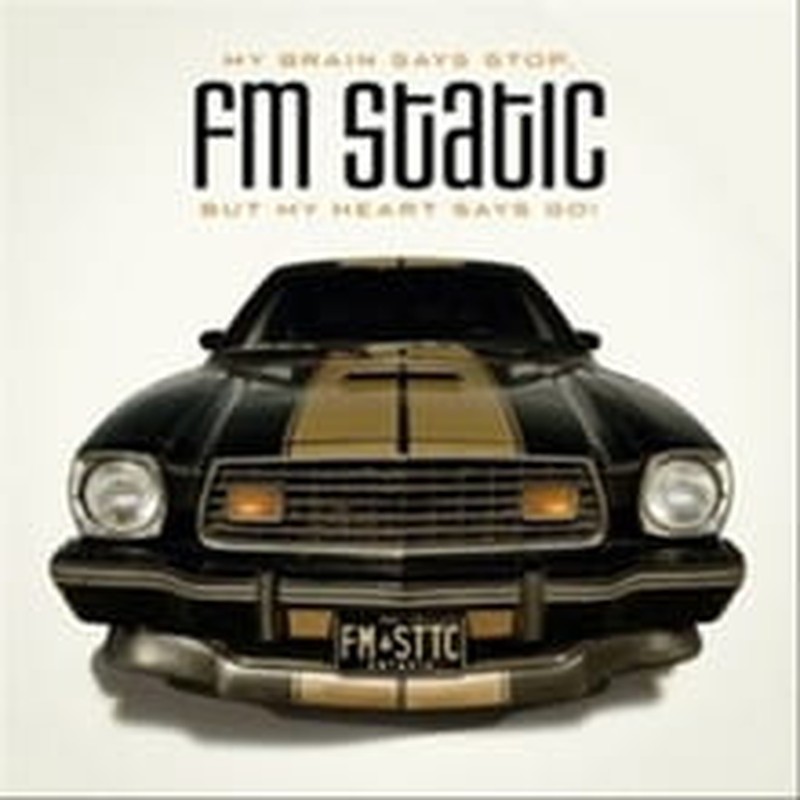 Artist: FM Static
Title: My Brain Says Stop, But My Heart Says Go
Label: Tooth & Nail
A side project from two members of successful Christian rock outfit Thousand Foot Krutch, FM Static doesn't seem at first to be a musical outfit with staying power. After all, Thousand Foot Krutch (TFK to fans) is a Dove Award-nominated group with miles of potential whose last album, Welcome to the Masquerade, yielded the band unprecedented media exposure through spots on Rock Bandand several movie soundtracks.

Trevor McNevan and Steve Augustine – the vocalist/guitarist and drummer, respectively – concocted FM Static as a creative outlet, and fans of TFK should rejoice at the refreshing exuberant power-pop of My Brain Says Stop, But My Heart Says Go. It promises new corridors for TFK to explore, similar to the way Jon Foreman's detours provided fresh sonic adventures for Switchfoot on Hello, Hurricane.

McNevan and Augustine are to be commended for the breezy concoctions on Brain. It's hooky pop, not as wacky as Fountains of Wayne and without the self-destructive emo angst of Jimmy Eat World. In that way, it's mildly devoid of identity. But let's not dwell on that. This is an album that manages to expand beyond simply being a diversion into one with a surprising amount of range. It's not an album full of outstanding tracks, but certainly contains a handful that are download-worthy. Most notable are the first two tracks, both punchy, high school anthems. The title track opens with a verse strikingly similar to the 1950s' classic "My Boyfriend's Back" before a wall of guitars crunches on top. Later, a "Footloose"-style guitar riff sneaks in. "F.M.S.T.A.T.I.C" features cheerleaders doing that spell-out thing on the chorus. It's not terribly inventive, but it is diversionist fun.
Other highlights include "Lost in You," with traces of 1980s' pop underneath a minimalist electronic coating, with a sublime chorus. "U Don't Know Me Like That" has a punk edge to it with McNevan adopting a rapid-fire, Stephen Jenkins-style delivery. "Cinnamon and Lipstick" has wall-of-sound production, a Bryan Adams vibe, and a killer hook that promises to play excellently live. That McNevan and Augustine are able to simultaneously pay tribute to their influences and produce new material which pushes their own boundaries without simply regurgitating their iPod playlists onto fans is commendable. They've created several tracks which seem destined to be on the playlists of others for the summer of 2011. If nothing else, FM Static will be able to tour for awhile, then, hopefully a few of these find their way into Thousand Foot Krutch set lists for years to come.