Snow Globe Reflects Wertz's Memories
Ed Cardinal

Crosswalk.com Contributing Writer

2011

13 Dec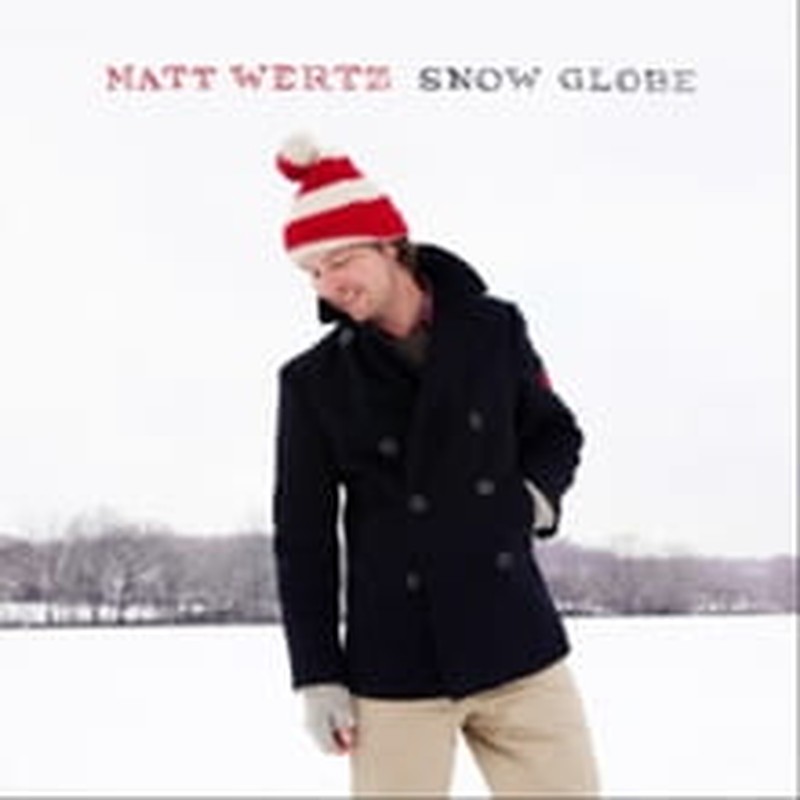 Artist: Matt Wertz
Title: Snow Globe
Label: Handwritten Records/Essential Records
Independent singer/songwriter Matt Wertz more often inhabits the fringes of Christian music; he's good friends with guys in the center of the scene like Brandon Heath, but leans toward mainstream radio and shows at clubs or coffeehouses rather than churches.
However, Essential Records (Third Day, Jars of Clay) got word of Matt's first holiday album and offered to broaden its horizons with some focused distribution to the faith-based market. So, if that's how you're finding out about Snow Globe, consider sending the label a thank you card, because it is one fine gift of spirited seasonal music.
Wertz has said he wanted this yuletide set to reflect memories of his Midwest upbringing, and sure enough, so many of the classic twentieth century December-in-America touchstones are there. Opener "Walking in a Winter Wonderland" presents Matt as a jazz crooner backed by traditional strings and sleigh bells. A nostalgic "White Christmas" favors The Drifters' doo-wop version re-popularized in Home Alone. His loyal rendition of "Tennessee Christmas" even has Amy Grant singing heartwarming guest harmonies.

It's also telling how much Wertz just loves the season and the chance to make a widely embraceable Christmas record by the moments when he steps completely out of the spotlight on Snow Globe.

He hands the reigns to producer Ben Shive (Andrew Peterson's Behold the Lamb of God) who guides the studio players through a stirring, parade-like instrumental recreation of "Sleigh Ride" and performs the solo piano interlude of Vince Guaraldi's Charlie Brown-championing "Christmas Time Is Here." Matt returns for "O Holy Night," but only at the second verse, after a children's choir has established the song's duly reverent tone.

Snow Globe will still give you a solid sense of who Matt Wertz is as a writer and performer. The power pop of the imaginative title track is instantly charming as is "Christmas Just Ain't Christmas Without You," a Motown-influenced cut not unlike Mariah Carey's "All I Want for Christmas Is You" that captures the holiday's hustle-and-bustle.

The romance and depth of the season are wrapped up with care by the fireside pace of "Christmas in the City" (set in New York) and "Christmas Just Does This to Me" (written with Heath), the latter observing: "You can blame it on the snow or the warm angelic glow; I fall in love with everything I see. Christmas just does this to me."
In turn, so does Snow Globe.

Listen on Spotify while you read.
Visit Crosswalk.com's Christmas Facebook page here.