Weights & Measures Unexpectedly Weighty
Glenn McCarty

Crosswalk.com Contributing Writer

2011

3 May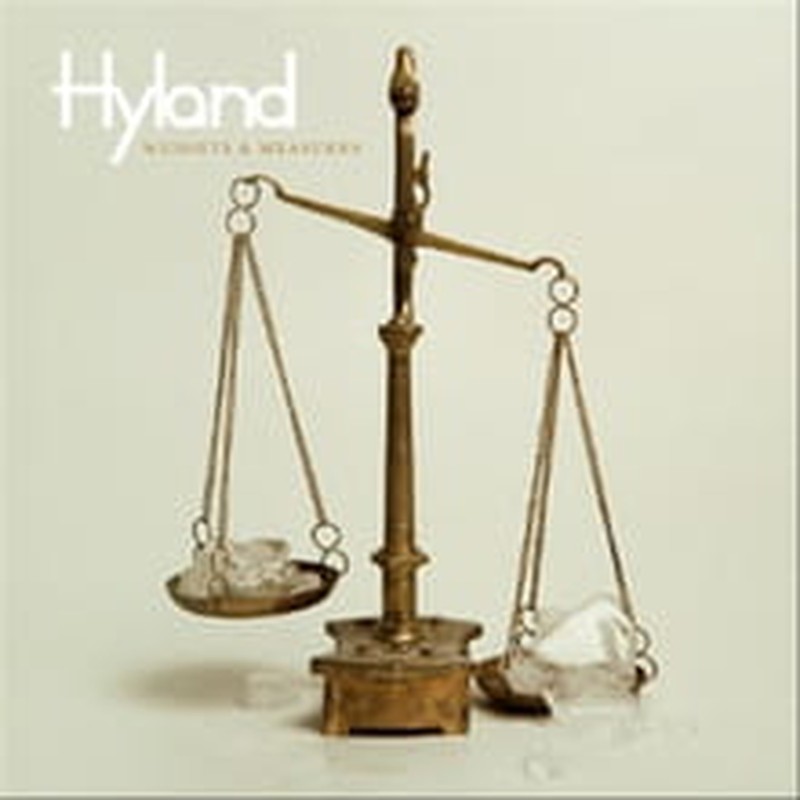 Artist: Hyland
Title: Weights & Measures
Label: Tooth & Nail
It's been a roller-coaster month for Minnesota rockers Hyland. Prepping for a prime spot opening for Fireflight on its spring tour, the band suffered a devestating blow when nearly all its gear—an estimated $20,000 worth of equipment—was stolen. The band soldiered on, asking its fans to donate via Paypal to help build its stash back.
This, of course, was on the eve of its label debut, Weights & Measures, obviously a moment of triumph for any band. Its misfortunes aside, Hyland's debut record is a steady, if not spectacular, effort, just enough outside the box of paint-by-number, faith-based rock to deserve praise. Hyland pulls no punches, producing anthemic, muscular rock which invites comparisons to Foo Fighters, Switchfoot, and the like. Their sound is built on powerful, straightforward power chords and no-frills production with the slightest hint of pop slickness creeping in.
One of the strengths of Weights & Measures is songwriter Jon Lewis' lyrics, which are self-assured and often poignant. On "The One That Got Away," co-written with Anberlin's Stephen Christian, Lewis flips the script on the standard-issue love-lost ballad on the chorus: "We should be together, but I'll be the one that got away." It's clever, and when put alongside other contemplative numbers, creates a portrait of a songwriter coming into his own. "Crying Out" and "This Love is Free" hit the highest notes on the album, mixing studio crunch with excellent hooks. The former features a mid-tempo anthem with a dynamite chorus, on which Lewis proclaims, "Your love is in the air we breathe, open our eyes to the urgency." It's that sort of near-rhyming couplet that reveals Lewis' skill at song construction. "This Love is Free" is a bit more of a traditional acoustic anthem, with soaring strings and earnest harmonies, but is still moving.
As a whole, the tone of Weights & Measures is unexpectedly weighty. Despite songs of uplift, there's also a bit of a dark side as Lewis contemplates issues of faith in a manner that thankfully avoids the safe, figured-it-all-out route taken by so many songwriters of faith. Lewis manages to write from a place of questions, not answers, making the songs more accessible and personal. On "Desperate Man," he pleads, "Take what you want, I'm not giving up, the cry of a desperate man." Veteran producer Aaron Sprinkle capably guides Hyland through the album's 12 tracks, yielding a collection that's noteworthy as a solid rock debut. Will Hyland's sound be enough to separate them from a crowded field? Time will tell.