Internet Buzz Paves the Way for What I Can't See
Kevan Breitinger

CMCentral.com

2008

5 May

COMMENTS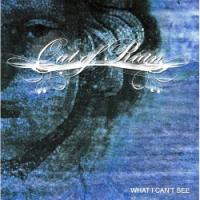 Artist: Out of Ruin
Title: What I Can't See
Label: Vertical Shift Records
Brothers Ben and Gram Messer, the founders and heart of Out of Ruin, have been performing and recording together since their early teens, which may explain the air of intimacy in their alt-rock sound.
At times dissonant and rollicking, at other times spacey and ambient, the Arizona-based quartet has been well received even before their debut's release, getting close to 150,000 plays on MySpace within four months of posting.

Opener "Broken Pieces" is buzzy with edgy guitar riffs and lyrics rich in gratitude for the healing of their souls, a fitting theme song for the hard-touring band. "Lifting Me," thick with ambience, has a bit of a big '80s feel, but it's the almost dissonant synth work and strong percussion that really nab your attention. "What I Can't See" is warmly accented by taut strings as front man Gram Messer slides soulfully across its stirring melody line.

Ben gets a chance to show off his counterpart talents on the buoyant "This Is We," a bit reminiscent of Yes, another bright '80s flashback, this time highlighting his stellar guitar work. I love the way the gentle, melodic "Spirit" illustrates the wind of the Spirit with its muted guitars and soft vocals, and also enjoyed the lustrous vibe of "Step of Faith," and its airy arrangement. Gram's vocal goes a bit edgier, a nice change, on the adventurous, upbeat "Man to Be," potent as it rushes the beat.
Ben's lead guitar work shines sharply through "Pictures" and his arpeggios cascading over the percolating rhythms bring texture to standout track "Numb." I found the sizzling acoustic instrumental "Alimente el Corazon" absolutely irresistible, Ben's guitar work sublime, as is Mike Harris' nailed down percussion. Surging guitars drive the thick soundscape of "Stand for Something," and deep yearning pours from the piano-driven closer "Only Half," an intense song of longing for love lost. Out of Ruin has something fresh to say with What I Can't See, an album that seems to stride easily between the past and the present musical ages.



© 2008 CMCentral.com. All rights reserved. Used with permission.




Visit CMCentral.com now and join the single largest online community of Christian music fans on the internet. CMCentral features daily music news, exclusive interviews, album reviews, weekly devotions and feature articles written by some of your favorite Christian artists, and much more. CMCentral is also the home of the most popular Forum for Christian music fans that you'll find anywhere on the Internet. Come see what all the buzz is about!

**This review first published on May 5, 2008.