Jonny Diaz Debuts with More Beautiful You
Grace S. Cartwright

CMCentral.com

2009

11 Aug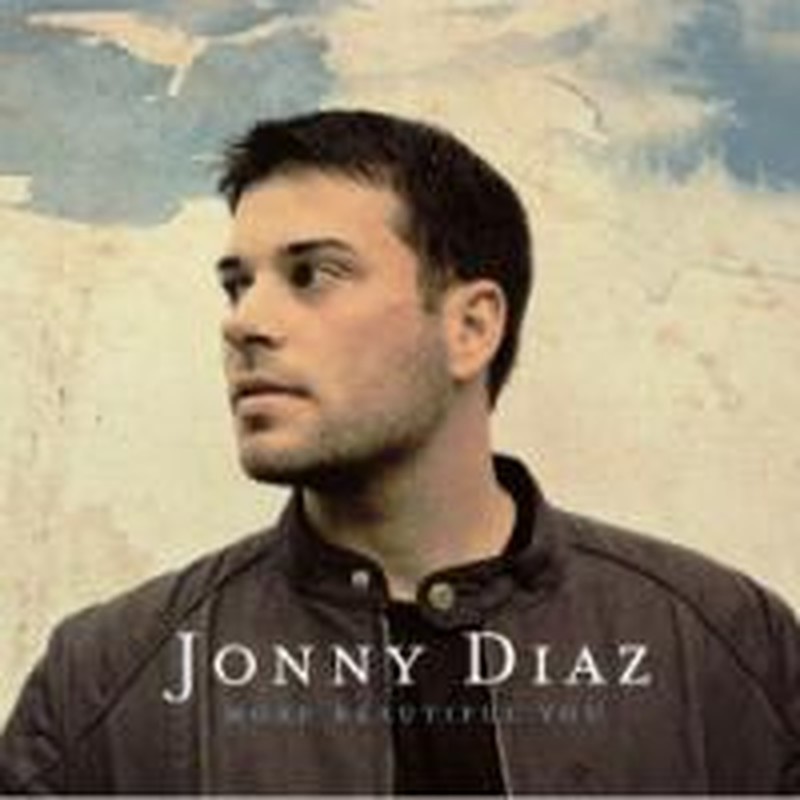 Artist: Jonny Diaz
Title: More Beautiful You
Label: INO Records
Promising artist dallies with forgettable fare …
It's hard to break into the pop world these days. With an abundance of music hopefuls and fewer labels, plus a struggling economy, the artists who get signed have to be good. Really good. Jonny Diaz, though not particularly groundbreaking, vocally proves he is worthy to join the ranks of artists who have made it through the gauntlet.
On his debut More Beautiful You, the fresh-faced singer churns out a stalwart set of tracks, starting with the single "More Beautiful You," which promotes a not-so-original message about true beauty but nonetheless has a delightful hook. "Love Like You Loved" has a blissful Jason Mraz feel, though a damaging attempt at an "island" theme falls short of Mraz's prowess. "Stand for You" is much more successful. Though lyrically uninspiring, musically Diaz excels via bounding guitar lines and rhythmic vocals, enough to launch his voice to gigantic proportions.
"See the Wind" is the best track on the album, a splendid moment where Diaz sounds fully comfortable with the range and speed of the track and demonstrates brilliant vocals. Songwriting also hits an album high here, with lines like, "And when I hear the thunder/I know that You draw near and then I watch in wonder as the evidence appears/Leaves grow mighty at your bidding, trees bow to branches low... I cannot really hold You, but I feel You in my life."
Diaz will no doubt draw comparisons to artists like Mraz, Dave Barnes and Bebo Norman, which is a shame, because it would have been nice to see him fulfill all the potential of his vocals. He falls woefully short on tracks like "Nashville" and "Waiting Room," where boring arrangements and lackluster lyrics earmark him as forgettable. Mercifully, he steadies his footing with "Prodigal Like Me," and thanks to its commercial appeal (think Chris Sligh, Mark Harris), this tune will find an ideal home on AC radio.
© 2009 CMCentral.com. All rights reserved. Used with permission.




Visit CMCentral.com now and join the single largest online community of Christian music fans on the internet. CMCentral features daily music news, exclusive interviews, album reviews, weekly devotions and feature articles written by some of your favorite Christian artists, and much more. CMCentral is also the home of the most popular Forum for Christian music fans that you'll find anywhere on the Internet. Come see what all the buzz is about!

**This review first published on August 11, 2009.