Keaggy's Kegworth Made for the Fans
Glenn McCarty

Crosswalk.com Contributing Writer

2011

3 Nov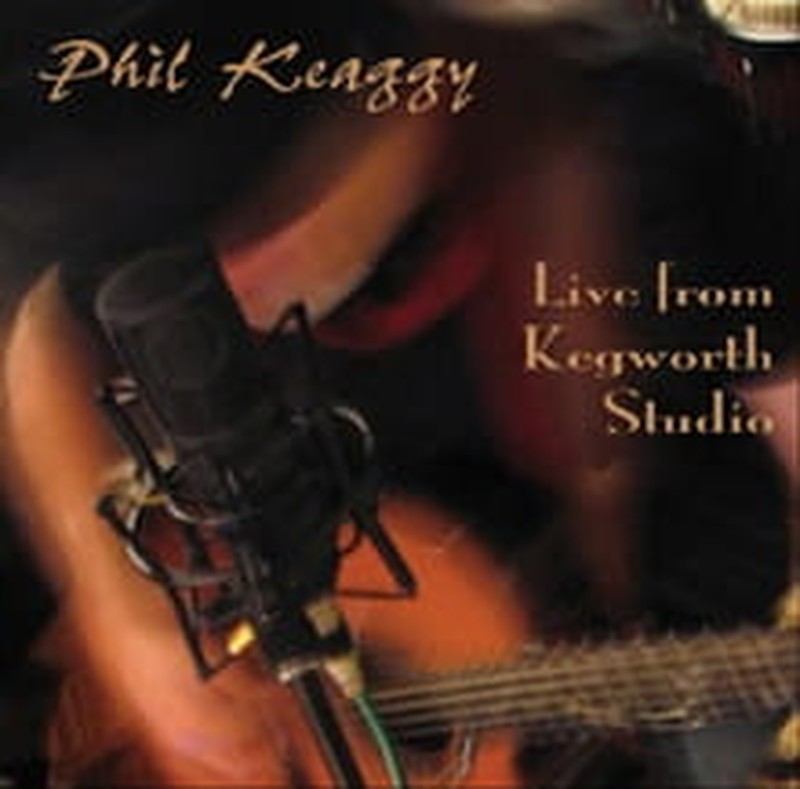 Artist: Phil Keaggy
Title: Live from Kegworth Studio
Label: Strobie
We live in an era marked by unsurpassed technological capabilities and unprecedented fan access to musical acts.

The collision of these two factors has produced a new "live" album from legend Phil Keaggy, Live from Kegworth Studio. It's "live" in the sense that Keaggy recorded all these songs himself in his home studio, but a different kind of live."When I finish a show, people are always asking me if I have a CD with all the songs I played live at the concert," Keaggy explains. "Regrettably, I didn't have one CD with many of the songs I played on a given night. So I took it upon myself to record live in my home studio many of the songs I do in concert." It's a testament to Keaggy's imagination and virtuosity that the resulting album is as enjoyable as it is.
The acoustic vibe helps in making Kegworth a rare gem: an intimate live recording, as if the listener were sitting on the living room couch watching Keaggy crank through his greatest hits with nothing more than an acoustic guitar and his trademark box of technological gear. Keaggy has always managed to create as many tracks as possible by himself in his live performances, without the benefit of overdubs or backing tracks. His ability to lay down a rhythm groove, then loop it and play lead guitar atop it is legendary, and takes center stage on Kegworth.
Each one of album's fourteen tracks receives new life through this approach. There are Keaggy classics like "Salvation Army Band" and "True Believers," as well as cover tracks like the Beatles' "Here Comes the Sun" and Bob Dylan's "To Make You Feel My Love." He's established himself as such a master on the electric guitar that hearing these tracks receive the "unplugged" treatment opens a window on Keaggy's acoustic prowess.
If guitar mastery is about creating new sounds, then Keaggy succeeds remarkably well here. Far from being a one-sound album, Kegworth reveals the full capability of what an acoustic guitar can do in the right hands. And Keaggy's vocals, always McCartney-esque, provide a welcome complement to his guitar work. This isn't an instrument-first album, and the stripped-down arrangements allow his vocals, and his songwriting, to shine brighter. Kegworth adds yet another dimension to the remarkable career of one of popular music's most eclectic and accomplished artists. It's a treat for fans.

Listen on Spotify while you read.