KJ-52's Dangerous Is Worth the Risk
Ed Cardinal

Crosswalk.com Contributing Writer

2012

5 Apr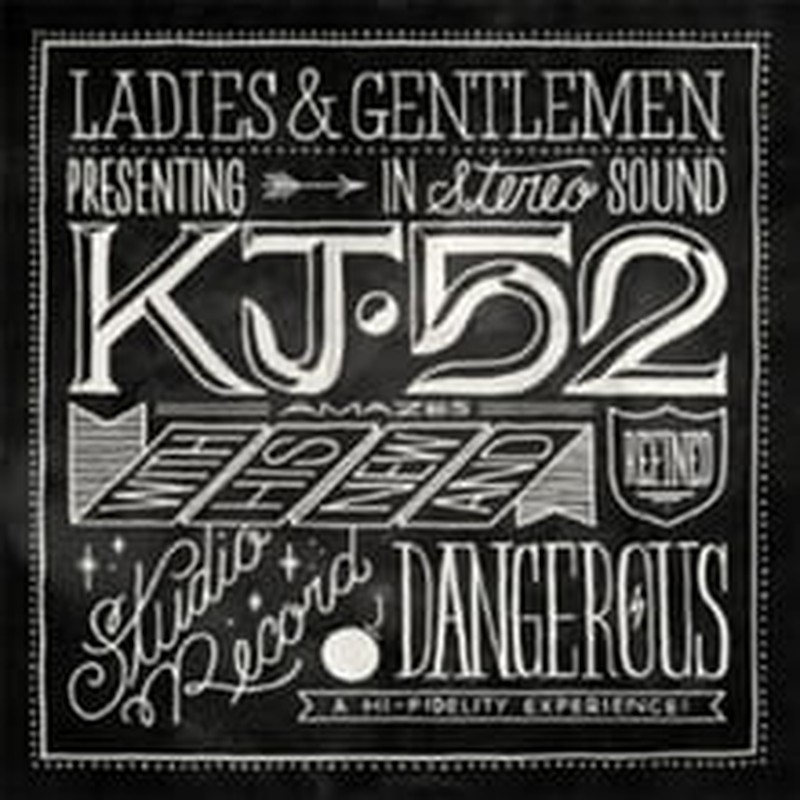 Artist: KJ-52
Title: Dangerous
Label: BEC Recordings
KJ-52 (born Jonah Sorrentino in Tampa, Florida) is a gifted enough rapper to have survived eleven years so far in the tough-to-find-traction world of Christian hip hop. His biggest moment to date came playing up constantly mentioned vocal similarities to Eminem, running with those comparisons on 2002's "Dear Slim," a shout-out to Marshall Mathers about the gospel message.

That earned KJ-52 some hate mail and the No. 26 spot on VH1's snarky Top 40 Worst Moments in Hip Hop, but he took it in stride and, undeterred, recorded a sequel to the track. Such boldness keeps shining through on his seventh album, Dangerous, a project where he's often straight up about certain social problems and embracing what would really make life better.

"They Like Me," with a fuzzy electric guitar hook and guest shot from Lecrae, encourages colorblindness in KJ's genre and the church, name-checking Beastie Boys (another sure influence) and declaring,"I don't do black music / I don't do white music / I do unified in Christ music." Clever wordplay carries "Superhero" as well, a simple sample and intricate beat providing the backdrop for fast rhymes about God's superiority over Superman, Batman, and Wolverine.

Anyone into recent TobyMac hits will appreciate what KJ-52 is doing on softer selections like the title track—blending light rap and poppy guitars with clearly honest, if not excellent, singing. The danger he warns against is falling away from God and "getting caught up in the junk . . . You're missing church, man." The formula works nicely again on "So Far Apart," this time with a female voice blended into the hook.

There's also a good measure of sheer fun on Dangerous. "It's Goin' Down," about coming to a party and jumping around, employs Eminem's trick of making something so uncomplicated that its irresistibly catchy. Likewise, "Do the Bill Cosby" makes up a new dance and goes off on a pop culture tangent where everything from Saved by the Bell to Forrest Gump gets a mention.

KJ-52 has collaborated with edgy rock bands before, and that vibe returns on "Facemelt," an extreme expression of what Jesus can do for the lost. Ultimately though, Dangerous has a stronger electronic vibe with the hopeful "Brand New Day," club ready "Speed that Light," and addiction-beating "That Was My Life" taking the chances that result in compelling music.

This kind of Dangerous is worth the risk.