Landon Is Overcome on Sophomore Release
Lindsay Williams

Crosswalk.com Contributing Writer

2012

3 May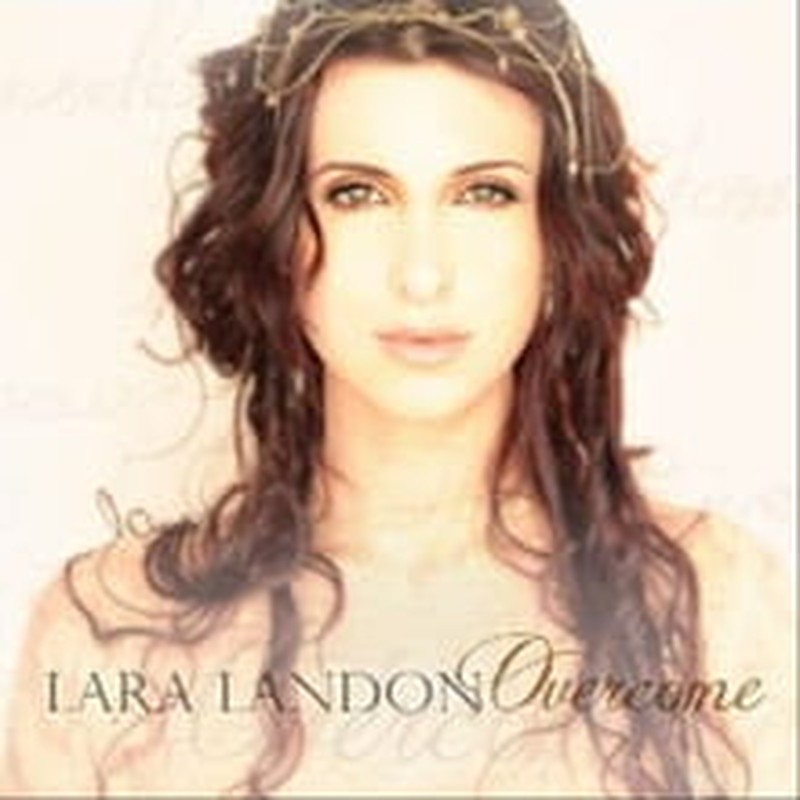 Artist: Lara Landon
Title: Overcome
Label: Independent
Lara Landon returns with a mature, deep sophomore release . . .
Independent songstress Lara Landon has talent in spades. With a singer-songwriter quality that's ambient and mysterious, Landon's sophomore project, Overcome, draws comparisons to releases from Sarah McLachlan and Alanis Morissette. The album finds Landon laying her soul bare in an honest effort that provides a glimpse into her heart.
From the opening lyric ("This is me/This is me broken . . .") of the mostly self-produced album, the listener instantly realizes Landon is willing to lay it all on the line—her depravity right alongside her most shining attributes. One of those qualities is, undoubtedly, her adept ability to capture pure honesty in a lyric—whether writing the song straight from a journal entry or singing about a friend.
"Better for the Breaking" is an appropriate opening song, reconciling life's pain with the refining fire of God's way of shaping character. While the next two selections, "Falling" and "Defenseless" get lost in the track listing with their dramatic, intricate melodies and dark lyrics, they reveal Landon's depth as a communicator. Songs like "I Want You," co-written with Krissy Nordhoff ("Your Great Name"), are just as melodically complex, but take on a more worshipful tone, all while maintaining her signature lyrical depth and haunting vocal dexterity.
"The Storm" finds Landon in moody territory as the music bed tells the story of life's storms as much as the lyrics.
"Leah" is definitely a highlight. It's an encouraging acoustic cut about seeing yourself as God sees you. It's a song any girl, at any age, can easily relate to. "I See God in You," one of the most radio-friendly cuts, is another noteworthy track focused on all the ways Landon experiences God through the love of other people. It's an interesting perspective the young twenty-something was anxious to explore after meeting impoverished people in Haiti who shone the love of God brightly through their passion for life and love for Jesus.
"Closer Than You Know" recalls a young Bethany Dillon with its jaunty, textured guitars and Landon's kind vocals. "The River" is a stunning, musically relevant pop track that's gritty and unique, finding Landon standing her ground with each lyric and lilt of her voice. "Look East" is also distinctive with its Middle Eastern influence representative of Landon's family heritage.
The title track is dramatic with dark overtones, but is starkly contrasted with the hopeful message of Revelation 12:11: "We will overcome by the blood of the Lamb. . ." Closing ode, "The Spirit of the Lord," also draws from Scripture.
Overcome paints a picture of a budding songwriter who's willing to fearlessly put her entire self out there. She's to be commended for her bravery and respected for her ability. Overcome is the tip of the iceberg for the talented young artist. If she keeps writing this daringly, there's no doubt her voice will be heard by more eager listeners tired of sugar-coated pop for years to come.