Live Worship Offered with 10,000 Reasons
Ed Cardinal

Crosswalk.com Contributing Writer

2011

12 Jul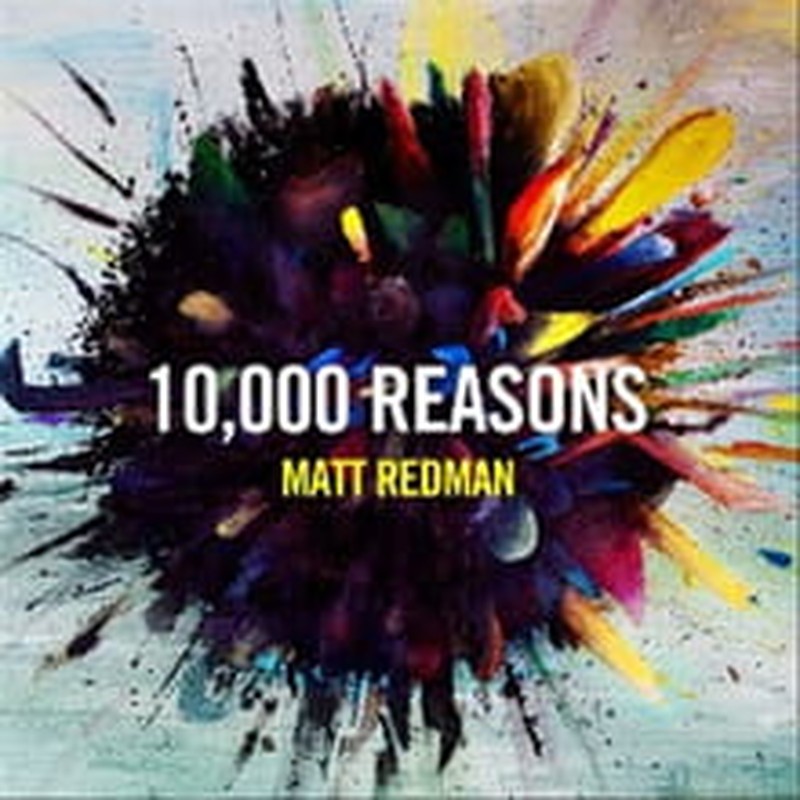 Artist: Matt Redman
Title: 10,000 Reasons
Label: sixstepsrecords
If there were a blindfolded listening test for modern worship music—an audible Pepsi Challenge of sorts—one could imagine the research showing that folks would choose Matt Redman's lesser bought output just as much as the Coca-Cola-popular Chris Tomlin.
But don't misinterpret a fizzy analogy, there's certainly no competition between these two men; they work together often, and Matt seems more content as the songwriter ("You Never Let Go," "Our God") than the performer. Still, the point is that Redman's new album 10,000 Reasons is every bit as cool and refreshing as the gold-selling records in Tomlin's catalog—one of many good reasons to hear it.

Like his 2004 effort Facedown, Matt recorded 10,000 Reasons during a live worship event, and as such it carries some of the same intimacy, joy, and spontaneity that made Michael W. Smith's Worship and Worship Again projects so popular. Opening pop-praise song "We Are the Free" absolutely thumps with excitement, drawing the audience in with a punchy keyboard and instantly memorable hook. "Here for You," first recorded by Tomlin for the chart-topping Passion: Here for You set, sounds bigger in a Delirious?-meets-U2 way; and it's heart-stirring hearing Redman's worship leader improvisation burst forth toward song's end.

Indeed, worship leaders love Matt and will want to know what new tracks might inspire the church and join the corporate ranks of his previous classics like "Blessed Be Your Name" and "The Heart of Worship." The seven-minute "Holy," a simply powerful praise moment, clearly fits that bill as does "10,000 Reasons (Bless the Lord)," a stripped back devotional piece that gets a strong crowd response here.

Lyrically, Redman is as plainspoken yet penetrating as ever. On the creative "Fires" he feels "we're standing in the valley of dry bones"—a reference to Ezekiel 37—but takes hope in the "God who keeps our fires burning through the darkest nights." Unassumingly epic first single "Never Once"—a shining testament to Matt's songwriting strength—celebrates God's faithfulness at a place where "every step we are breathing in Your grace and breathing out Your praise." He does so again on the joyful mid-range rocker "Where Would We Be," "breathing in Your freedom . . . breathing out Your anthem."

Here are eleven anthems that point us to the heart of God, a sparkling modern worship album that belongs on every playlist already containing this year's Tomlin and Passion releases.
 
Watch Matt Redman music videos at Godtube.com.