McCaul's Debut Already One of the Year's Best
Lindsay Williams

Crosswalk.com Contributing Writer

2012

17 Jan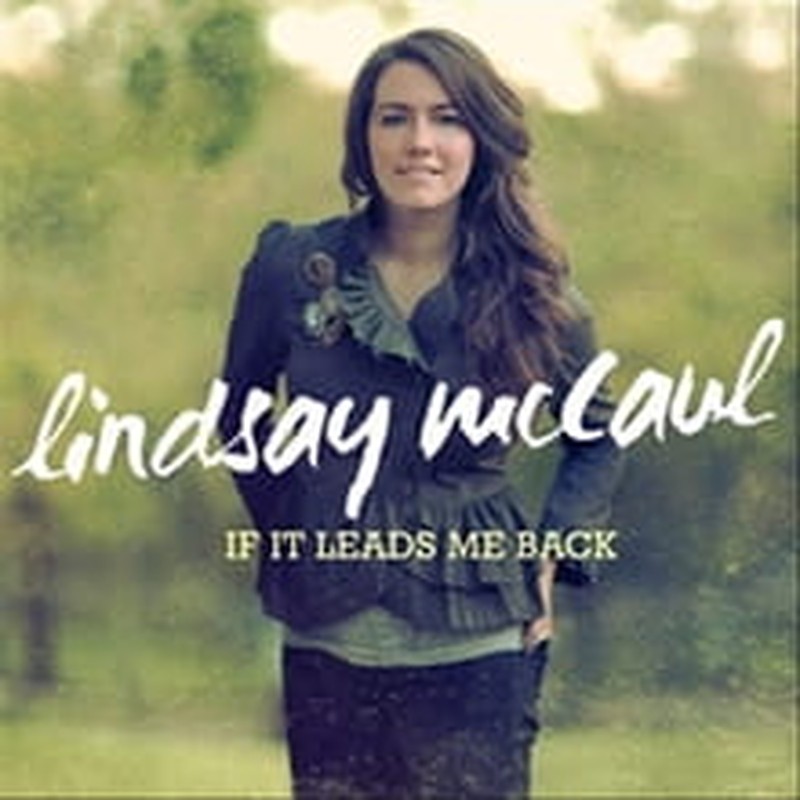 Artist: Lindsay McCaul
Title: If It Leads Me Back
Label: Reunion Records
One of the most impressive debuts in recent memory . . .
While Christian music is plentiful in male singer/songwriters, it's lacking in thoughtful female artists who prefer substance over sheen. Enter Lindsay McCaul and her exquisite debut, If It Leads Me Back. Not since Bethany Dillon and Nichole Nordeman (who have both traded the stage for full-time motherhood), has there been a debut from a female with as much poetic essence and transparent delivery (with perhaps the exception of Audrey Assad, though McCaul's debut is arguably more accessible).
Thanks to the production prowess of Jason Ingram and Rusty Varenkamp (Tenth Avenue North, Meredith Andrews), McCaul's debut is just polished enough to be radio-friendly, yet still maintains a rare depth with songs full of truth and candor.
"Say My Name" is a self-assured, triumphant song that opens the album with an aggressive chorus emphasizing our freedom in Christ and the fact that he is the one who defines us, not our fears and past mistakes.
"Ready" follows, an upbeat track detailing the story of God consistently waiting on his children, ready to answer, save and protect whenever we reach out to him. "Take My Hand" is another stand-out that slows things down to a singular acoustic melody, allowing McCaul's rich vocal to shine, while her poignant lyrics take center stage: "Didn't You know that I'd be scared?/And couldn't You see I was unprepared?/I'm not asking for reasons You hold or the safety of land/I just need You to take my hand."
Lyrically, "Where Do You Go" holds similar significance with lyrics that penetrate deeply: "So where do you go…when there's no voice from heaven? . . . Maybe the silence is His mercy/And there's beauty in His mystery/You should know you're not alone wherever you go."
The arresting melodies of ballads "Hold on to Me," "Let Go" and the title track, co-written with Cindy Morgan, contain gentle whispers of confession, brimming with such hope you can almost visualize McCaul's hand—knuckles white—grasping as tightly as possible to her Maker's.
"Speak to Me" is another commanding track that's earnest in both delivery and lyric, while "You Never Change," in contrast, is a fun, capricious tune with an acoustic-infused melody reminiscent of Francesca Battistelli's "This Is the Stuff."
It's only January, but If It Leads Me Back may be one of the best debuts of the year. McCaul fills a void, and she does it with the grace and poise of a pro instead of the young newcomer that she is.
Check out Lindsay McCaul music videos at Godtube.com!