Modern Worship Gets a Lift with Forevermore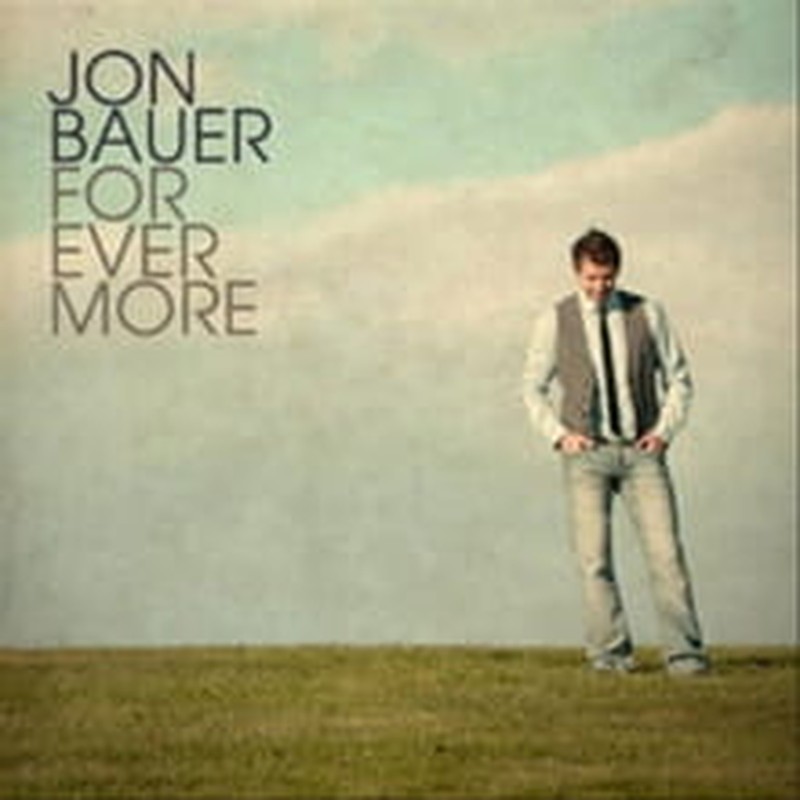 Artist:Jon Bauer
Title: Forevermore
Label: Crossway Records

The New Year often signals new sounds, but Jon Bauer's Forevermore is a better fit for those still seeking the now-so-familiar-it's-almost-too-easy hooks of commercialized modern worship. That's no knock against this clearly talented, award-winning Canadian artist or this fifth effort (his first to be released in the U.S.); we're just establishing context. And to Jon's credit, there are enough creative ideas in this set to suggest he could be someone to freshen up the tiring genre.

The comparisons to Chris Tomlin are obvious on "Our God" (incidentally, not the same hit song from the Passion movement). Bauer has a clean, strong voice—he won the GMA Canada Covenant Award for Male Vocalist in 2008—but here it deals in relatively cliché lyrical turns. Far better is "Light of Another World" where the lesson of seeing earth as our temporary home is expressed with less obvious, more compelling turns of phrase.

A similar scenario plays out again from "Come and Save Us" to "Beautiful Name." The former checks all the major boxes of corporate worship song styling while the latter breaks the mold with an atmospheric pop arrangement and vivid lyrics about how Jesus "whispers through the roar" into our chaotic lives, and how Christ hears even our softest whispers back to him.

That holy pursuit is also alive on Forevermore's first single "Chasing After Me." It may be the umpteenth tune to lift the essence of Train's "Hey, Soul Sister" ukulele intro and Jason Mraz's "I'm Yours" melodic breeziness, but the track is still catchy and especially fun in this instance with guy/girl vocals between Jon and fellow Canadian singer Laurell.

Other highlights include the grace-full "Fall Over Me" (for the same thoughtful, relaxed charms as "Beautiful Name") and the slow burning title cut, a declarative praise anthem that soon enough erupts into a powerful moment.

Later selections "A Prayer Away" and "Life of Worship" feel written-by-numbers, not fully complementing the MercyMe and Casting Crowns influences clearly at hand. Fortunately, Bauer nails the landing on Forevermore; closer "Hosanna" is uniquely arranged and all-around more electrifying in loosened, jangling presentation. The fearlessness through faith that he's singing about therein is convincing and could make worship music fans want to hear more.

Listen on Spotify while you read.