Positive Beats is Beckah Shae's Destiny
Lindsay Williams

Crosswalk.com Contributing Writer

2011

4 Aug

COMMENTS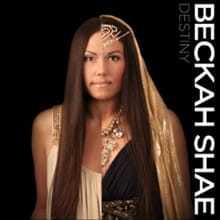 Artist: Beckah Shae
Title: Destiny
Label: Shae Shoc Records
Pop artist Beckah Shae provides a healthy alternative to Top 40 favorites . . .
On her fifth full-length studio album, Destiny, pop artist Beckah Shae gives Top 40 heavyweights Katy Perry, Britney Spears, Ke$ha and Rihanna a run for their money.

Shae certainly has the chops, as her résumé boasts liner note credit on albums from TobyMac, Montell Jordan and Jonny Lang. Her voice commands attention, and her lyrics serve as declarations of victory. Destiny boldly proclaims a gospel-driven message set against a backdrop of infectious beats. While her pulsating album—produced by her husband Jack "Shoc" Shocklee (Montell Jordan, TobyMac, Group 1 Crew)—is a little left-of-center, teens will love the danceable grooves; and parents will find Shae's positive message refreshing.
With Destiny, Shae is no doubt intentionally providing a healthy alternative to her counterparts. It's evident she takes her calling very seriously and wants to make every song count. These tracks belie an underlying sense of urgency in relaying the gospel to people in desperate need of hope and truth. "Are You Ready?" sets the pace for Shae's subtle way of asking the hard questions. "Music" is a direct call for artists to rise up and create music that's real and truth-filled—challenging the lack of morality found in today's modern pop scene.
"Holy" is a full-on worship song infused with sparkling pulsation, while "Just to Know" has a building beat that recalls Rihanna. Shae is diverse and not afraid to take risks—whether it be her no-holds-barred approach to her lyrics or her in-your-face beats.
By far, the most memorable song is "#putyourloveglasseson" for a variety of reasons. With every hip hop-induced line, Shae invites listeners to view life through God's filter and to love the way he loves. Out of this song, Shae has birthed a movement among her fans. And while the song is a bit monotonous, the chorus is infectious enough to at least get the resounding lyrics stuck in your head.
The album maintains a lightning-speed pace, rarely slowing down. "Show Me" takes on a reggae persona, while "Hope" throws in a dash of straight-up pop. "We Are" encompasses the message of the album, rallying a battle cry for this generation to rise up and fight on the side of Christ. It circles back around to "Gold"—a testament of being refined by fire and becoming shiny and new. The album's finale follows with the title track, an ode to our true fate—eternity spent with Christ.
These songs hold a wealth of rich, contagious energy; and radio would do well to shake things up a bit and give listeners a chance to experience the diverse stylings of Beckah Shae. In the meantime, fans of today's current pop scene now have a Christ-filled alternative to the music they love—good beats with a positive message. Teen tested, mother approved.