Sadler Headed for Mainstream on Where It Started
Andy Argyrakis

CMCentral.com

2008

20 Oct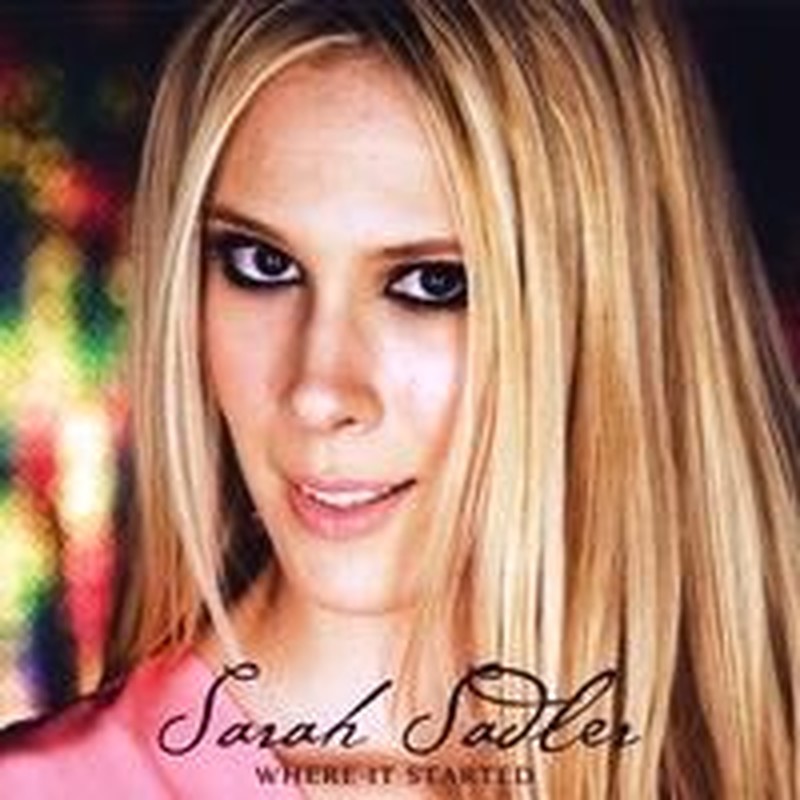 Artist: Sarah Sadler
Title: Where It Started
Label: Audioluxe
Poised for the modern pop mainstream …
Indie artist Sarah Sadler wants fans of her self-titled debut on Essential Records to realize two main ideas when checking out her current collection. First off, the acoustic pop/folk soundscapes are much more mature and artfully swung than that electronica-laced initial album.
Plus, Where It Started isn't meant to be an album for the core Christian market, but rather an additional foray into the mainstream following her soundtrack success to Just Married (starring Ashton Kutcher and Brittany Murphy).
The singer/songwriter generally excels on both fronts, starting with an inviting sound reminiscent of Sixpence None the Richer's Leigh Nash, New Zealand newcomer Brooke Fraser, and at times, a Detours-era Sheryl Crow. Her vocals are in glorious form on the sunny "Runaway" and the peaceful "Freedom," while producer Gary Sadler (a famed songwriter in his own right and also Sarah's father) aptly taps into organic guitar strums and the occasional folk flavoring. Though there could be a bit more variety throughout the 12 tunes (such as a straightforward ballad or at least one intense pop/rocker), all are immediately pleasant and charming.
Sadler shows additional prowess on lyrical planes, starting with the empowering "Get Yourself Together" or her desire to move forward amidst setbacks throughout "Pedaling Backwards." The 25-year-old also touches on many meaningful issues for the post-college crowd, especially on "Unspoken," which addresses someone carefully gauging the status of a romantic relationship.
Considering her spiritual perspective permeates these ideas without going into overdrive, Where It Started simultaneously expands the minds of the mainstream masses on a level which they can relate, while giving faith-based listeners something a little left of center but still satisfying to sink their teeth into.
© 2008 CMCentral.com. All rights reserved. Used with permission.




Visit CMCentral.com now and join the single largest online community of Christian music fans on the internet. CMCentral features daily music news, exclusive interviews, album reviews, weekly devotions and feature articles written by some of your favorite Christian artists, and much more. CMCentral is also the home of the most popular Forum for Christian music fans that you'll find anywhere on the Internet. Come see what all the buzz is about!

**This review first published on October 20, 2008.