Sibling Harmonies Scintillate on Crave
Amy Hauck

Contributing Writer

2012

1 Mar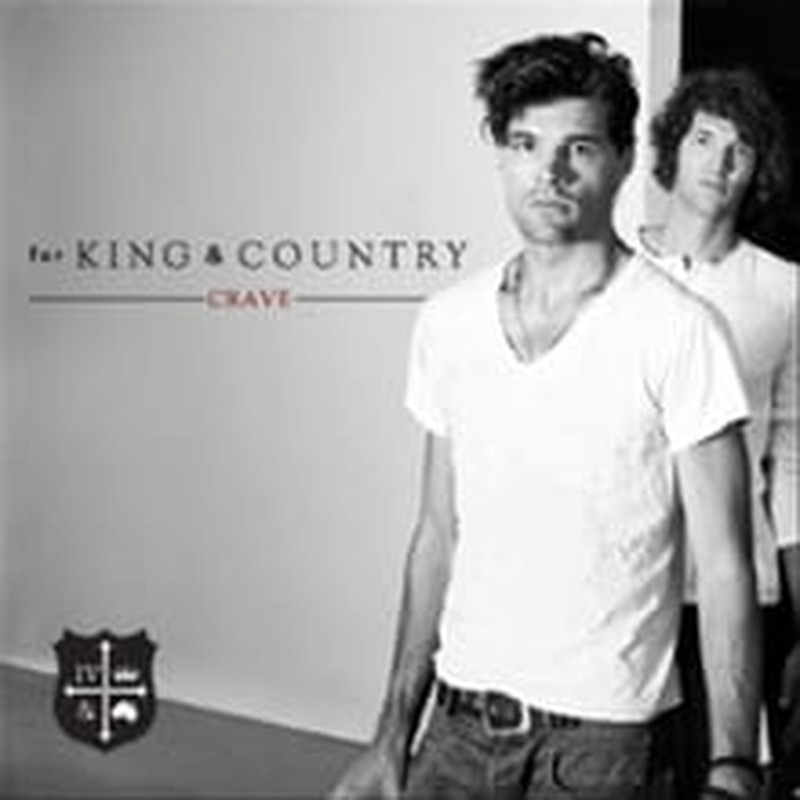 Artist: For King & Country
Title: Crave
Label: Fervent Records
In a 1980s interview with LA Weekly, songwriter T-Bone Burnett said, " If Jesus is the Light of the world, there are two kinds of songs you can write. You can write songs about the Light, or you can write songs about what you can see from the Light. That's what I try to do." Aussie brothers Joel and Luke Smallbone follow suit thirty years later with the same sentiment. Their debut album Crave features eleven original songs that simply illuminate a few snapshots of what life looks like with Jesus as the lens.
The pair has dubbed themselves "For King & Country," and are quickly rising in popularity with a growing fan base. In fact, a few of their songs have already been featured on two different popular television shows ("Sane," "Love's to Blame," "People Change"). These guys have also been featured multiple times—from KLOVE to Entertainment Tonight's "The Insider"—and people are taking notice. Do you think this says something about what they have to offer the world? From navigating a breakup, to searching for life purpose, these gents strive to honestly contend with some of the realities of the human experience, while remaining hopeful, candid, and sincere.
Vocally, this duo is sure to wow your eardrums with scintillating sibling harmonies unlike any I have ever heard (yes, I did just say that). Sometimes it is difficult to tell who is who because their voices weave around one another effortlessly and are the ultimate complement. Their sound varies nicely with swelling choruses, and fun nuances that add a playful tone to their often passionate and concentrated sound ("Fine, Fine Life"). This collection is laced with stringed instruments, piano driven melodies (Joel), and dynamic percussion (Luke) that bring a light Coldplay-ish touch, tempered with a healthy dose of explosive pop and punch ("The Proof of Your Love," "Missing," "Busted Heart"). However, their title track, "Crave," is what gets me most.
In this last and "simple song to sing," they speak to a "hollow," postmodern culture that is just trying to feel something. Anything. They subtly liken the human need for hope with the language of an addict, crooning that we "need a fix," but that "hope is what we crave." Strong language? Yes. However, from actual substance, to relationships, to choice electronics, to Facebook—addiction is no stranger to us if we are honest with ourselves. It just doesn't always appear in the way we expect it to. These siblings strike right at the heart and gently remind listeners (with incredible and haunting falsetto) that it's written on our souls: we ultimately need hope.
From what they are saying, to how they are saying it, For King & Country delivers a refreshing first project that you won't want to miss.