Sincerity Reigns Supreme on Weights & Wings
Christa Banister

Crosswalk.com Contributing Writer

2011

17 Mar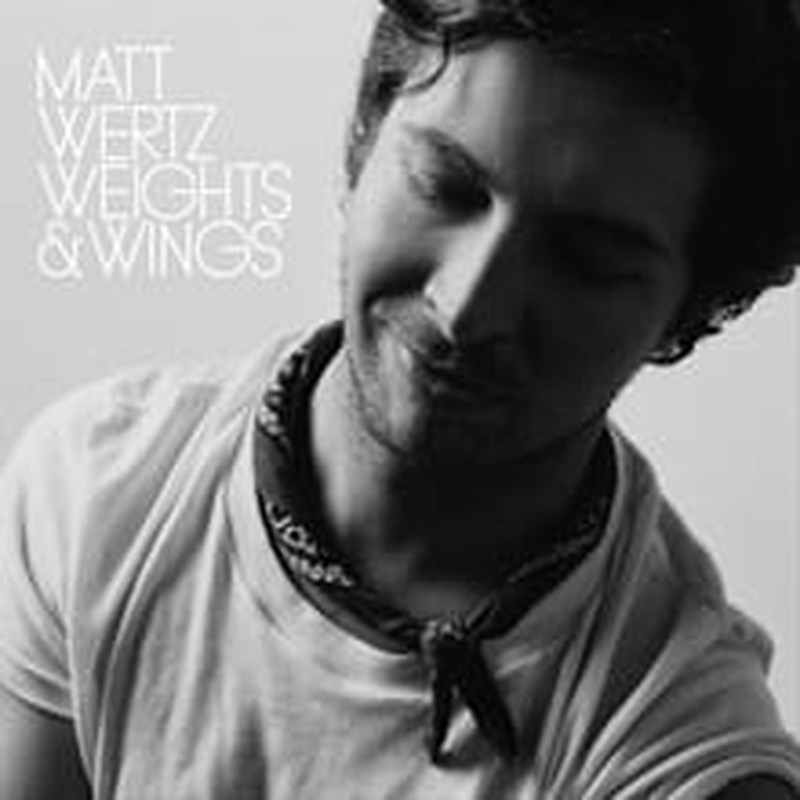 Artist: Matt Wertz
Title: Weights & Wings
Label: Nettwerk Records

With Weights & Wings, Matt Wertz's laid-back reflections on life and love haven't sounded better.
When evaluating singer/songwriter Matt Wertz's music, an old adage immediately springs to mind: If it ain't broke, don't fix it.

Rarely tinkering with the formula that's endeared him to fans for the better part of a decade now, Wertz writes earnest declarations of love that are easy to sing along with—and he does it with aplomb. In fact, minus the whole lothario image, you'd probably even mistake him for John Mayer's younger brother.

Whether he's lamenting love gone seriously wrong or telling a funny, self-deprecating story from stage, he's always got plenty of aw-shucks charm to go around. And that's precisely what makes his enjoyably laid-back reflections on life and love such a joy. Unlike many artists who seem positively larger than life, Wertz not only seems approachable, but he's writing about the emotional rollercoaster we've all experienced at one time or another.

And the same accessibility is equally apparent on Wertz's latest album Weights & Wings. Truth be told, it's probably even his loveliest effort yet. Not only are the album's first singles, "Feels So Right" and "Running Back to You" so insanely catchy that they demand a much larger audience on mainstream pop radio, but "Family" and "Nobody's You" showcase a depth far beyond his usual boy-meets-girl lyrical storyline—a welcome change of pace.

Another surprise factor is a few new musical diversions here and there, too. While Wertz is clearly the most comfortable with his acoustic guitar and sunny arrangement style, it's great to see him dip his toe into different sonic territory, whether it's the bit of reggae flavor infused into "Everything Will Be Alright" or the significantly amped-up guitars in "Don't Come Easy."

But for everyone who's loved his regular guy with a guitar shtick, you'll definitely feel right at home with Wertz's latest work. Not only are all 10 tracks a winner, but they underscore the beauty of sincerity, a quality that's always a crowd-pleaser.

Check out Matt Wertz music videos at Godtube.com.