Speak to Me Backs Up Moore's Calling
Kevan Breitinger

CMCentral.com

2007

17 May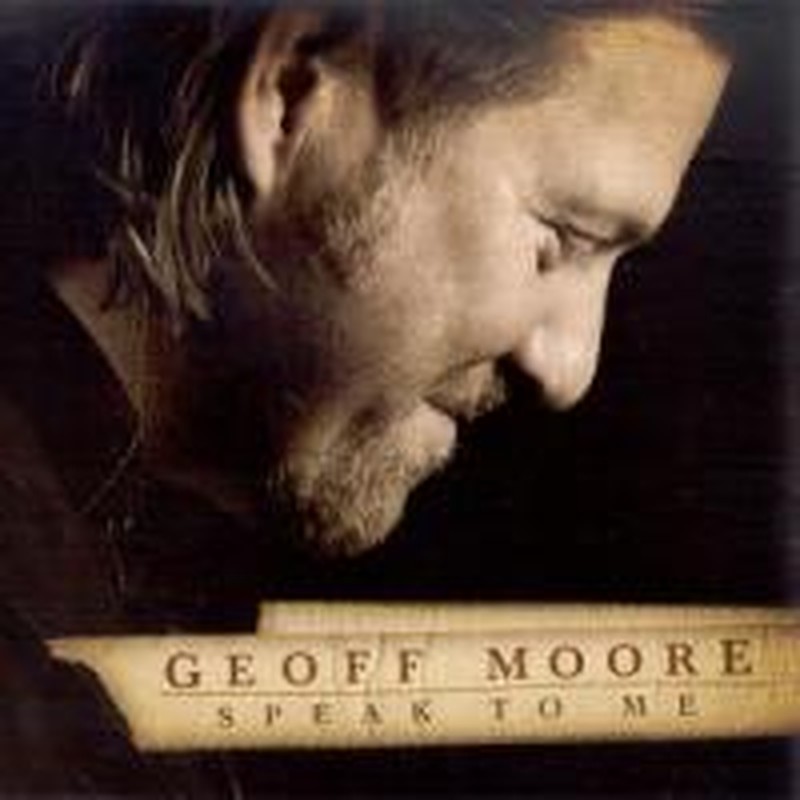 Artist: Geoff Moore
Title: Speak to Me
Label: Rocketown Records
With 16 albums to his credit in a 22-year career, Geoff Moore shows no signs of slowing down. "I believe this is what God has called me to do as my life's work: to write and record songs that make Him known, and then travel and sing those songs, using the platform they create to be a voice for the poor and oppressed who have no voice."
It's good in this day of muddy motives to hear an artist so confident in his calling, with a solid plan in mind to accomplish it. The man knows who he is, and for the most part Speak to Me backs it all up.
His sincerity comes across intensely in the opening title track, reminding us that God speaks to us through a variety of ways, if we will slow down long enough to hear. Thick guitars bear Moore's gruff vocals well, a quiet violin accenting the upbeat chorus on this rocker co-penned by Jim Cooper and Phillip LaRue. The nuanced "Your Day" is hampered by simplistic lyrics and lagging energy but slightly redeemed by its soaring chorus. The first single, "When I Get Where I'm Going," was a big hit for Dolly Parton and Brad Paisley, but Moore and guest Christy Nockels give it a softly bluesy turn that works surprisingly well.
The electric guitar is featured prominently on country rocker "Captured," closing out with the great tag line: "My Father is very fond of me." I enjoyed the quiet acoustic track, "Every Single One," for its tender and intelligent lyrics, revealing Moore's heart for the disenfranchised, and Bruce Wethy's sweet fiddle. That fiddle shows up again on sparkling gem, "This Is My Father's World" under Moore's quiet vocals. The thick instrumentation of "He Knows My Name" doesn't save the track from its sluggishness, and "That's What Love Will do," while featuring some interesting Beatle-esque changes and sonic embellishments, still fails to completely lift off.
But the album gets back on track, closing powerfully with the unique "Erase," written by Moore and Sam Mizell. The heartfelt plea to be like Christ is presented movingly over a stark and creative sound-scape, a strong ending to a mostly solid project.

© 2007 CMCentral.com. All rights reserved. Used with permission.



Visit CMCentral.com now and join the single largest online community of Christian music fans on the internet. CMCentral features daily music news, exclusive interviews, album reviews, weekly devotions and feature articles written by some of your favorite Christian artists, and much more. CMCentral is also the home of the most popular Forum for Christian music fans that you'll find anywhere on the Internet. Come see what all the buzz is about!