Steven Curtis Chapman -- Declaration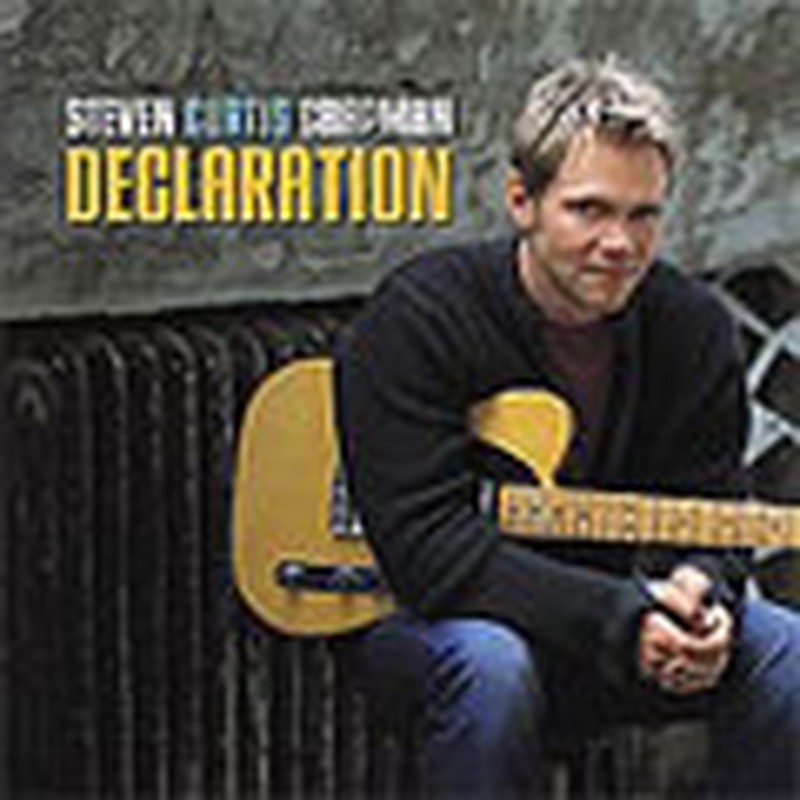 ALBUM: Declaration
ARTIST: Steven Curtis Chapman
IN A PHRASE: Steven has successfully reinvented himself with his new project, Declaration.
GRADE: A-
Finally, the man with three names speaks! Although he was Speechless for the past two years, Steven Curtis Chapman returns, ready to make some noise!
Declaration is a step in a completely different direction for Steven. Rather than dwell in the familiar Steven Curtis sound (acoustic pop/rock), he ventures in almost every song into modern rock territory.
The single out in radio land right now is Live Out Loud. With this track, he gives a shout out to current pop culture by giving Regis and Who Wants To Be A Millionaire free publicity in the Christian music world.
Don't feel bad, devoted fans. His typical sound pops up in tracks like This Day, No Greater Love, God Is God and Love Takes You In.
Now let's talk modern rock for a second. Move over Dive and The Change! You've never heard Steven Curtis rock like this. I was actually kinda shocked that one of the best tracks is Jesus Is Life. The title doesn't sound like a rock song, but it is!
A unique play on the old familiar cliché is the rocker See The Glory. Steven admonishes us to look around and admire God's creation rather than playing "Game Boy standing in the middle of the Grand Canyon." And this song marks the writing debut of Steven's son, Caleb.
My favorite track will blow you away, literally. Don't turn it up too loud. You'll really "wake the neighbors" with this one. All I can say is, go ahead, BRING IT ON!
A nice pick up from the melodic Magnificent Obsession is Declaration Of Dependence. Somewhat docile compared to previous tracks but the same vein still flows. Steven won't quit rockin'!
He closes up with inspiring tracks like God Follower, Carry You To Jesus, and Savior.
So my final word ...
With the help of producer Brown Bannister, Steven allows us into his thoughts as he encourages us to declare the life we have in Christ and make it loud!
Until Next Time ...
The J Man
See Steven Curtis Chapmin music videos at Godtube.com.