The Altar and the Door Live Found Lacking
Andy Argyrakis

CMCentral.com

2008

18 Aug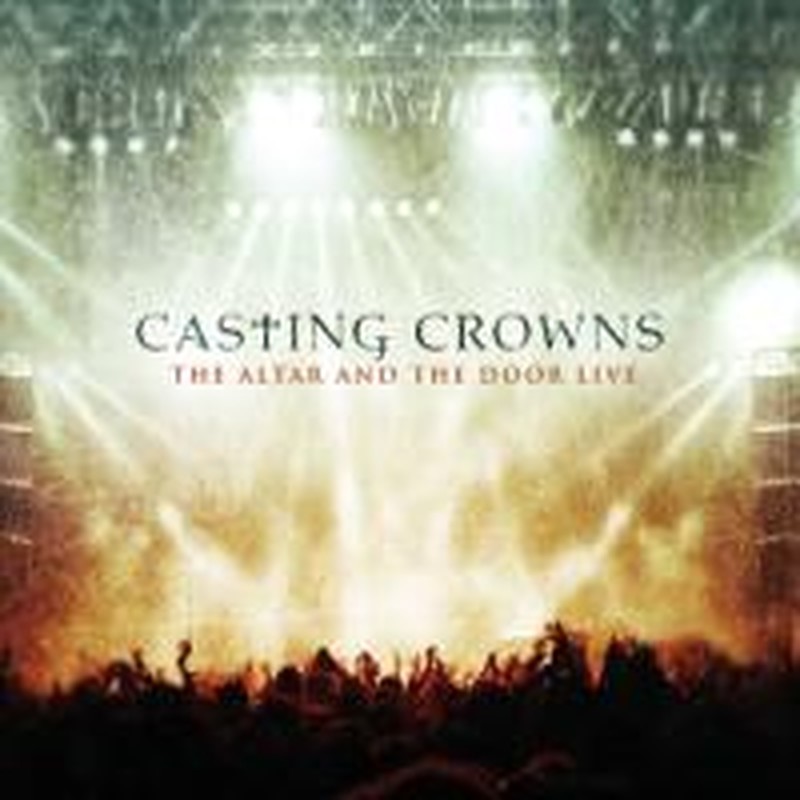 Artist: Casting Crowns
Title: The Altar and the Door Live
Label: Beach Street Records
A somewhat short-sided concert collection …
It's become a tradition that with every studio CD Casting Crowns releases, a live CD and DVD follows suit. Though it may appear overkill to more casual listeners, die-hard followers are sure to appreciate this souvenir series, even if the brand-new The Altar and the Door Live doesn't fully replicate the tour.
Despite the original CD having 10 studio cuts (12 counting bonus tracks), this double disc only includes eight performances, which coupled with a few other catalogue cuts, means the entire album isn't represented.
Though a bit misleading as a title, that problem can be somewhat overlooked thanks to the band and crowd's passionate interaction throughout the inspirational opener, "All Because of Jesus," and the more fleshed out pop/rock finale, "What This World Needs" (along with the impressive acoustics of "Somewhere in the Middle," accompanied by John Waller). While the audio installment allows for a portable soundtrack, the DVD provides a more meaningful grasp on the tour's impressive light show, jumbo screen and overall production (which has grown considerably since 2004's Live from Atlanta), alongside documentary snippets about the band's backstage world, ministry and family life.
But either format still leaves listeners wanting more, whether that be the rest of The Altar and the Door or older hits like "If We Are the Body" or "Praise You in This Storm" (to name a handful). Sure those have popped up on Casting Crowns' live collections before, but the band has yet to capture a complete concert on CD or film, with this project (though generally enjoyable in its own right) still leaving that void unfulfilled.
© 2008 CMCentral.com. All rights reserved. Used with permission.




Visit CMCentral.com now and join the single largest online community of Christian music fans on the internet. CMCentral features daily music news, exclusive interviews, album reviews, weekly devotions and feature articles written by some of your favorite Christian artists, and much more. CMCentral is also the home of the most popular Forum for Christian music fans that you'll find anywhere on the Internet. Come see what all the buzz is about!

**This review first published on August 18, 2008