The Crabb Family Reunites on Together Again
Lindsay Williams

Crosswalk.com Contributing Writer

2012

9 Feb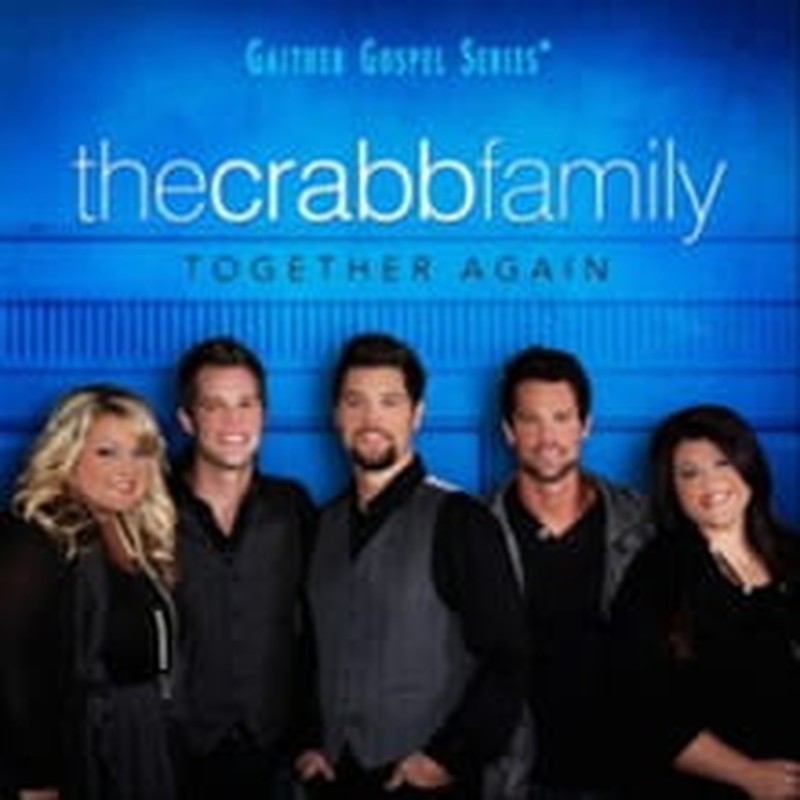 Artist: The Crabb Family
Title: Together Again
Label: Gaither Music Group
Southern Gospel, country, pop and inspo . . . The Crabb Family delivers it all . . .
It's been five years since The Crabb Family decided to part ways to head in separate directions, with many of the siblings pursuing solo careers. Together Again finds Jason, Kelly, Adam, Aaron and Terah trading vocals for the first time on many of the songs instead of shining the spotlight on an individual vocalist one song at a time.
Much like the siblings themselves, the whole album is a family affair from the very first strains of children's laughter, which opens the album with country-inflected "Back to the Front Porch." The lyrics evoke images of simpler times and the freedom of basking in a beautiful summer's day on a sprawling front porch—glass of iced tea in hand—secure in the familiarity of home and family: "In this world of crazy weather/ It's the safest place to ride out any storm/ Got to get back to the front porch."
"You Can't Do That Anymore," the first radio single and one of the album's best tracks, also takes listeners back in time, leaving them pining for easier days when doors could be left unlocked and prayer was allowed in schools. It's a look at how our world has changed and been stripped of its innocence. It, too, features the voice of a sweet child at the end, unknowingly posing the question, "Why can't you do that anymore?"
"God Has a Plan" shares a decidedly straightforward Christian message set against a musical bed of country melodies with a bridge that rocks with electric guitars. Tracks like "This Is You and Me," "Come Home" and "Life Meets Grace" all lean toward the pop side of country-pop. While "No Problems" presents a contrast to these edgier songs with its definitive country sound that could easily be covered by Dierks Bentley or Blake Shelton.
"If There Ever Was a Time" is another highlight. The song slows things down to an easy ballad that possesses more soul in this single track than in the whole collection. The siblings interweave vocals in worshipful, expressive tones confessing their desperate need for the Lord.
Musical styles run the gamut between southern gospel, country and inspirational pop; while the lyrics center around tried and true themes of small-town values and God-sized dreams. The bylines for the songs read like a Who's Who list of writers: Sonya Isaacs, Don Poythress, Neil Thrasher, Jimmy Yeary and Carl Cartee, among others. Jason Crabb and father Gerald also share co-writing credits.
One complaint: the album ends too quickly. With an uninteresting contemporary song to close the album ("Say a Prayer"), the 10 tracks end far too fast. After half a decade apart, fans could easily have stood a few additional tunes (and maybe even a bonus track or two). While the sum of their career has been outstanding, it's hard for Together Again to surpass The Crabb Family's previous work. However, it's a solid return in an already remarkable tenure.