The Isaacs Can Sing on Why Can't We
Amy Hauck

Contributing Writer

Published

Oct 31, 2011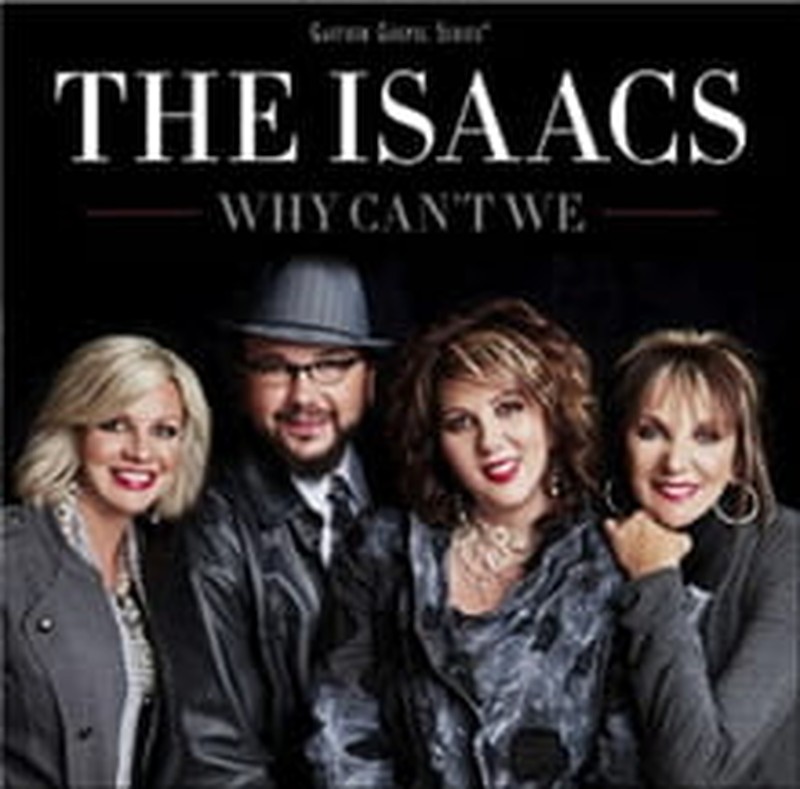 Artist: The Isaacs
Title: Why Can't We
Label: Gaither Music Group
Who's ready for a knee slappin' hoe down? Family band, The Isaacs, offer up their latest collection of songs that are bound to get many out of their seats, with smiles on their faces.
Their sound is a lively fusion of folk, bluegrass, country, rhythm and blues, and southern gospel—add excellent vocals and instrumentation to that mix and you have Why Can't We, an album that the group deems "a very personal one." This multi award-winning crew is comprised of matriarch Lily Isaacs and her children: Ben Isaacs (upright bass), Sonya Isaacs Yeary (mandolin), and Rebecca Isaacs Bowman (guitar). They have been singing together for the last 30 years (since birth!) and easily produce harmonies that are smooth as a sunrise. The ensemble articulate that they believe many of the songs included in this project really deal "with some of life's hardest questions." Truthfully so, this band does not just aim to entertain, but also to challenge listeners with a Gospel-infused message.
The project takes off running with "Hallelujah Turnpike," an energetic, hand-clapping number that sings of moving forward in the Christian walk. Additionally, the upbeat tracks, "Four Men Walkin' Around" and "Get On Board," playfully relate two Old Testament stories where great faith was required. However, the focus of most of this album turns toward songs specifically about trusting God through life's trials and having the faith to believe that he is good no matter what ensues.
"Waiting in the Water" addresses depending on God for healing, and the title track, "Why Can't We" outlines concepts of forgiveness in light of Christ's mercy toward mankind. The tender and memory-driven ballad, "God Still Has a Plan," speaks to an older crowd of listeners and reassures that despite their age, they still have a specific role to play in life. Additionally, the tracks "I Still Trust You" and "He Knows All About It" remind listeners that God is trustworthy even when life seems completely unmanageable.
This talented family has performed in many places, from The Grand Ole Opry, to civic centers and churches and has become beloved by many over the years. The Isaacs have also been active members on the Gaither Homecoming Videos and Concert Series and written, recorded, and produced with well-known artists such as Dolly Parton, Vince Gill, and Trisha Yearwood. Though their style may appeal to a specific crowd, their message remains relevant to all and is obviously drawn from an incredibly talented gene pool.

Listen on Spotify while you read.