The O.C. Supertones: Live at Last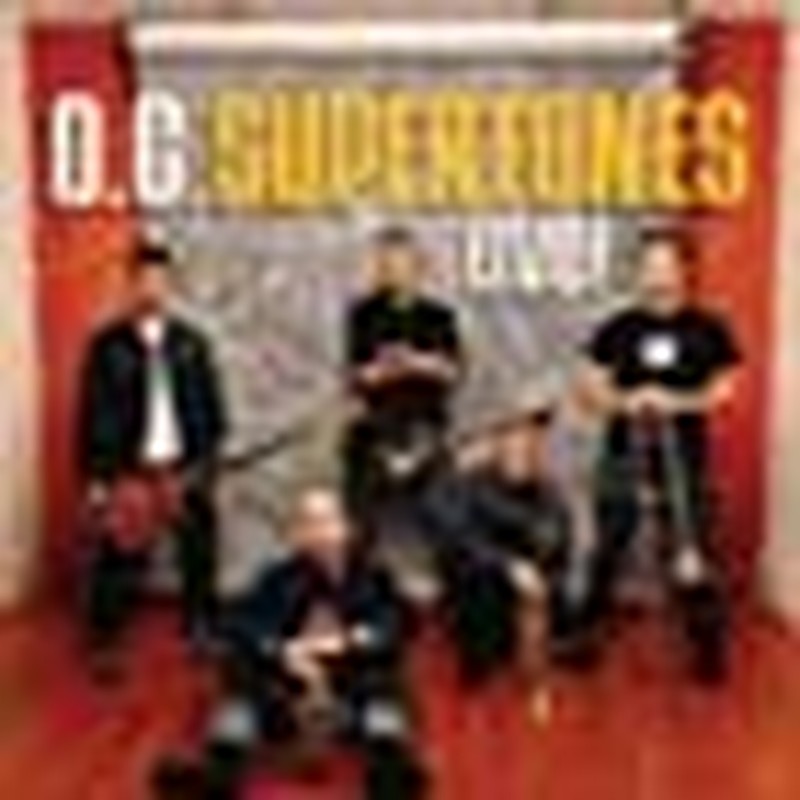 If you ever run into me at a party, you probably don't want to mention the O.C. Supertones. If you do, you'll probably have to suffer through a story about the Purple Door festival, when one of the guys in the band, between songs, walked up to the microphone, held a small book aloft, and announced, "This book changed my life as a Christian. It's the
Westminster Confession of Faith
." He then went on to read from this several century-old statement of faith, and to apply it to contemporary life. Of course, that warmed the cockles of my Reformed heart.
And I'll force you to endure the story about another rainy year at the Purple Door, when the power went out during the Supertones' set. I was way in the back, hoping against hope to stay dry under a blanket that was in no way waterproof, when, swelling from the band members on stage and rippling through the crowd, approximately 5,000, people sang
As the Deer
.
This by way of saying that the Supertones seem to do very well mining the possibilities of Christian music within the Christian scene: They create quality music; they fill their music with thoughtful lyrics that are almost always straightforward about their faith; they perform their live shows with abandon; and they frequently take time out of their shows to mellow out and worship with the audience.
All these facets can be heard on the Supertones' new live album,
Live, Volume 1
. The release features 17 tracks of mostly straightforward dance-oriented ska, with a few praise and worship standards. Production quality is average for a live recording, with a sound slightly less clear than the standard big-budget studio recording.
But that's a small tradeoff. In return, you get a "best of" album covering the Supertones' first four studio releases; the Supertones in "worship band" mode; and the band changing up some of their standards, though most of the changes are more touch-ups than makeovers.
All told, this is a good introduction to the Supertones, though I'm not sure what the CD offers those who already have the Supertones' earlier releases. Then again, how can you not love a party-dance-band that works little-known theologians into their lyrics?