The Year's Best CDs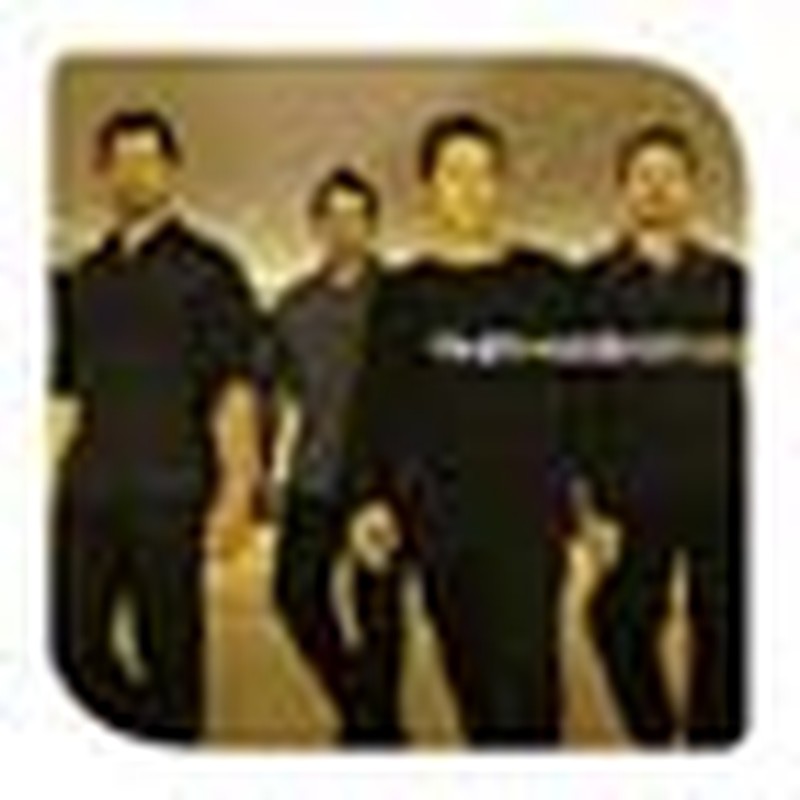 The J Man's Top Album Picks for 2001 are listed alphabetically by artist. This list was compiled from CD reviews and artist interviews posted on Crosswalk.com, written by Justin Holton.
All CDs are available for purchase at Christianbook.com: http://www.christianbook.com/
Avalon – Oxygen
Christian music's premier vocal group returns with a breath of fresh air, literally. Songs like The Glory, Undeniably You, Make It Last Forever and Oxygen, guest vocals by R&B legend Aaron Neville, and Brown Bannister's return to the producer chair make this CD a definite keeper.
Caedmon's Call – In The Company of Angels
Angels gives us classic Caedmon's Call, a worshipful recording, and perhaps the most well produced Caedmon album to date.
Steven Curtis Chapman – Declaration

Declaration is a step in a completely different direction for Chapman. Rather than dwell in the familiar acoustic pop/rock Steven Curtis Chapman sound, he ventures into modern rock territory in almost every song.
4HIM – Walk On
After the folding of Benson Records, 4HIM signed to Word. On October 30, they released the best label-change debut of the year. With songs like Eyes of the World and I Know You Now, this CD is a success for the foursome.
Natalie Grant – Stronger
Rarely do I get an album that stays in my CD player and plays end on end for hours. Well, I've found one of those albums in Natalie Grant's new project, Stronger. She delivers a moving set of lush ballads, mixed with teen pop influences as she shares one track, Whenever You Need Somebody, with Christian boy band Plus ONE.
Shaun Groves – Invitation To Eavesdrop

Invitation to Eavesdrop is my favorite artist debut this year! With radio success like the runaway hit, Welcome Home, Shaun proves his ability to successfully combine unique lyrics with creative music.
Katy Hudson – Katy Hudson
Perhaps somewhat unnoticed, Katy Hudson's debut ventures into modern rock rather than teen pop, separating her from her industry peers. Her lyrics, filled with meaning and inspiration, encourage us to be who we are, even if it goes against the grain.
Greg Long – NOW
NOW is Greg's best album to date and it has the sales to prove it! Long's writing (he wrote or co-wrote seven of the songs on NOW), his vocals and a great production team come together to make this his career album.
Alvaro Lopez – The Project
Is Alvaro Lopez Christian music's Santana? I don't know, but this drummer/producer knows how to create a winner. The Project brought together his Res-Q Band, some well-known Integrity Music musicians, and other great vocalists to construct probably one of the best Latin albums to be offered in the Christian market.
MercyMe – Almost There
Although they're not new to audiences around the country, they're new to the music industry. INO Records' MercyMe delivers a fresh sound to modern worship with Almost There.
Nicole C. Mullen – Talk About It

After writing and recording the Dove Award Song of the Year for 2001, Redeemer, Nicole returns ready to talk about her faith in a vibrant new way. The first single, Call on Jesus, is worth the purchase price of the record.
Erin O'Donnell – No Place So Far
Erin's best yet. Her honest vocals are inspiring, the lyrics are phenomenal, and the production? Awesome. An all-around well done CD.
Out of the Grey – 6.1
The husband and wife team, Scott and Christine Dente, better known as Out of the Grey, return on a new label, Rocketown, with a fresh outlook lyrically and musically.
PFR – Disappear
After a four-year hiatus, PFR returns with fresh tunes, insightful lyrics and the sound we've all been missing. Their debut on Squint Entertainment returns the guys to the purpose-driven lyrics that made PFR who they are.
P.O.D. – Satellite
P.O.D. has become salt and light to an unseasoned and dark world. They appeared on Jay Leno, had the top-selling CD in the nation, reached #1 on MTV's TRL with their Alive video, and the list goes on. Quite possibly the most successful project of this year.
Mark Schultz – Song Cinema

After a highly successful debut, the Nashville youth pastor returns with an album filled with lyrics that create singing pictures, hence the album's title, Song Cinema. With help from friends like Scott Dente, Chris Rice, and Rachael Lampa, Mark has delivered a truly solid effort.
Jami Smith – Home LIVE
With Katy Hudson-type acoustics and Kim Hill-esque vocals, Jami offers a live worship experience that will bring you home into the loving arms of your Father in heaven.
Michael W. Smith – Worship
Always looking for new experiences in music, Michael W. Smith's follow-up to his highly successful instrumental album, Freedom, is Worship. Recorded live in Lakeland, Fla., Worship brings together some of the most well known names in Christian music to worship our Creator.
TAIT – Empty
The first of three solo projects released by the members of dc Talk. Michael Tait's joining of Pete Stewart, Chad Chapin and Lonnie Chapin was a stroke of genius. This project is filled with honesty, originality, and just plain ole' good rock music!
Tobymac – Momentum
Definitely my favorite hip-hop CD this year. The third and final installment of the dc Talk solo projects to be released, Momentum is the fulfillment of Toby's dream to infuse hip-hop with rock, Latin, and pop influences to create an eclectic sound.
TRUEvibe – TRUEvibe
The second boy band to hit Christian music is a success. Headed by a founding member of 98 Degrees, Jonathan Lippman, TRUEvibe delivers a debut full of tight harmonies, catchy lyrics and an eternal message.
Michelle Tumes – Dream

The angelic voice of Michelle Tumes returns with a little edge. Strongly influenced by what is now mainstream pop, Michelle's Dream comes true as she delivers her best project to date.
Jason Upton – Faith
Upton, a new artist signed to 40 Records, the joint venture between Bill Gaither and Toby McKeehan, delivers a sound likened to Keith Green. His passionate vocals and music are, in a sense, prophetic, much like Green's. This CD will inspire and challenge you to look at your life of Faith.
Joy Williams – Joy Williams
Joy Williams is unique because her music has the ability to create interest simultaneously with the teen pop crowd and adult contemporary listeners. Joy Williams is a great CD and will be enjoyed by all different kinds of fans. This debut marks the entrance of the next big voice in Christian music.
ZOEgirl – Life
Life is quite possibly the best sophomore project of 2001. ZOEgirl has delivered a project that once again invites you into a life filled with faith, fun and creativity.
2001 was a huge year for contemporary Christian music as a whole. If you missed any of these recordings, I recommend you purchase them. You won't regret it.
Until Next Time…
The J Man