Third Day's Live Revelations Far from Perfect
Andy Argyrakis

CMCentral.com

2009

21 Apr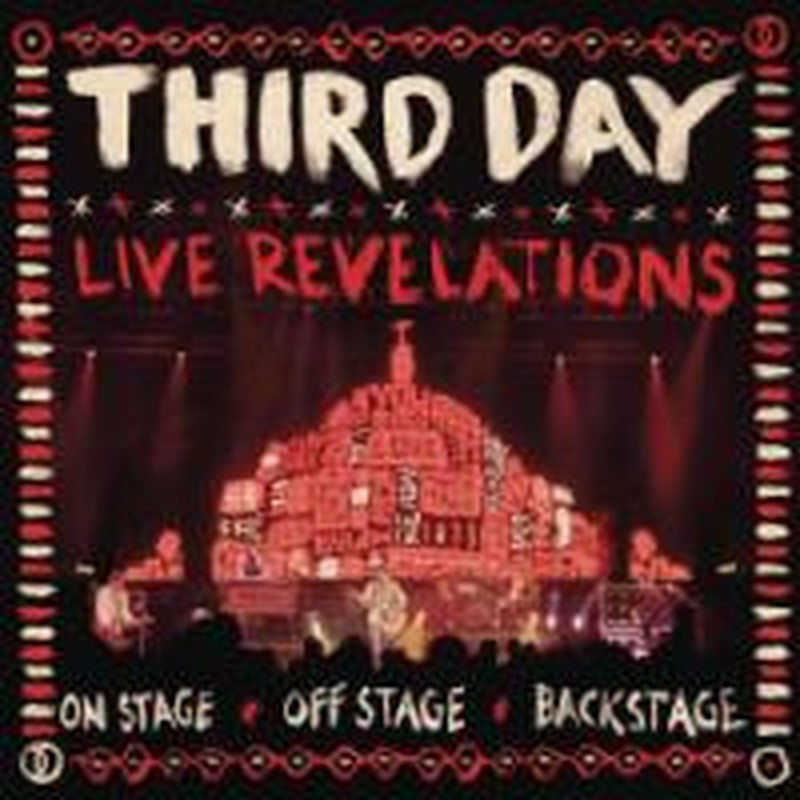 Artist: Third Day
Title: Live Revelations
Label: Essential Records
Short on songs, but bountiful backstage bonuses …
There's yet to be a full definitive Third Day live concert CD or DVD; and the group's latest audio/visual combo pack, Live Revelations, won't come close to fulfilling that role.
Instead of taking fans through a career-spanning journey with top cuts peppered in from its latest project, Revelation, the double disc set culls the bulk of its set list from that very album and rarely dips back to acclaimed previous efforts.
This type of marketing move has been made for lesser Third Day albums and tours in the past, but at least Revelation is amongst one of its best discs to date. On the CD edition of Live Revelations, album alums like "Run to You," "This Is Who I Am" and "I Will Always Be True" make searing transitions to the stage, though the best moments are jam sessions with other artists. "Otherside" comes to life with Robert Randolph reprising his role on pedal steel guitar, while the U2/B.B. King cover "When Love Comes to Town" is the hands-down highlight thanks to additional accompaniment from Randolph, Jars of Clay and Switchfoot.
Unfortunately, that all-star collaboration doesn't make the DVD, but a duet with Red's Michael Barnes come "Slow Down" does (albeit not on the CD). They are perplexing decisions indeed, but at least "Otherside" appears alongside the golden oldie "Thief."
However, the backstage moments and candid interviews are the real film treasure trove, giving fans a rare glimpse of Third Day members off stage. Live Revelations is far from perfect, but at least the professional and personal moments exposed are entertaining and insightful.

© 2009 CMCentral.com. All rights reserved. Used with permission.




Visit CMCentral.com now and join the single largest online community of Christian music fans on the internet. CMCentral features daily music news, exclusive interviews, album reviews, weekly devotions and feature articles written by some of your favorite Christian artists, and much more. CMCentral is also the home of the most popular Forum for Christian music fans that you'll find anywhere on the Internet. Come see what all the buzz is about!

**This review first published on April 21, 2009.