Warren Barfield Stretches Beyond Debut With "Reach"
Brenten Gilbert

CMCentral.com

2006

3 Apr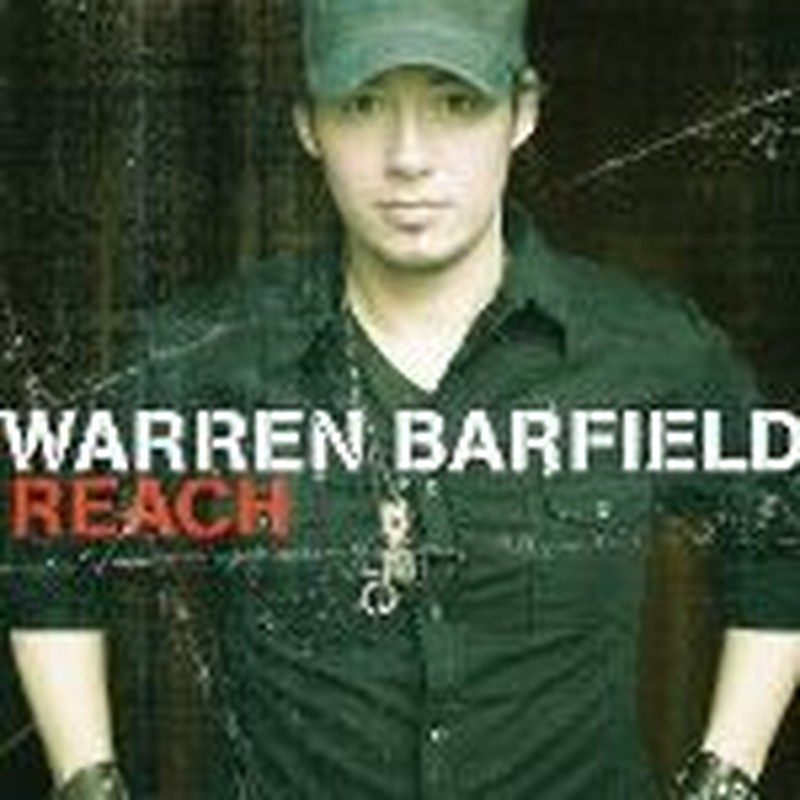 Artist:  Warren Barfield
Title:  "Reach"
Label:  Essential Records
Perhaps the most popular component of the famed Sistine Chapel paintings done by Michelangelo is a fresco known as "The Creation of Adam." More specifically, it is often a close up of the hands of both Adam and God extended toward each other through space that catches our attention. Though it was clearly marking the time of Adam's creation, the painting has become a comforting reminder that God is always within arm's reach when we need Him. The Bible reinforces this truth, stating that God will never leave us, that He won't allow trials greater than we can handle, that He loves us, and that He will hear us when we call.
After three years of red tape and challenging circumstances that left him wondering if he would ever records music again, Warren Barfield emerges as a stronger singer and songwriter. "Reach," the long awaited follow-up to 2003's self-titled debut, takes a long look at how to deal with life's trying events with a positive attitude. Opening with "I'll Be Alright," somewhat of an anthem for looking on the bright side, the album offers several songs of encouragement for listeners, a theme that's echoed with "Head Held High." The album also shares a few thoughts on how thankful we should be for what God has given us ("Saved", "Unleashed"), refocusing our lives and thoughts to align with God's ("Beyond These Walls", "Take My Life"), and experiencing a close relationship with God ("Closer", "Shadow", "Reach").
Stylistically, Barfield has taken the pieces that were apparent on his debut and assembled them in such a manner that they finally form a complete and well-rounded picture. Lyrically, the songs are all much trimmer and easier to digest, while structurally, the songs contain a more compelling and emotional sound. Where there used to be a timid and soft-spoken vocal, there's now a loose and gutsy passion that drives the lyrics home and keeps the listener tuned in. The raw sound understandably will draw comparisons to Marc Broussard and Gavin DeGraw, but it's still distinctly Warren Barfield. Some standouts include "Unleashed" and the ballad, "Closer."
Warren Barfield has certainly come a long way from his last album. "Reach" is miles beyond where he left off on his debut release, showing a mature approach to the songs and a penchant for a catchy hooks and melodies. There's still a bit of room for growth and the album is structured in a decidedly routine fashion. With ten tracks all hovering around four minutes in length, the listener may be left looking for a deviation or two, but what is presented will certainly satisfy fans of the genre. A great job all around.


© 2006 CMCentral.com.  All rights reserved.  Used with permission. 

Visit CMCentral.com now and join the single largest online community of Christian music fans on the internet.  CMCentral features  daily music news, exclusive interviews, album reviews, weekly devotions and feature articles written by some of your favorite Christian artists, and much more.  CMCentral is also the home of the most popular Forum for Christian music fans that you'll find anywhere on the Internet.  Come see what all the buzz is about!