With One Voice Stampley Offers His Praise
Ed Cardinal

Crosswalk.com Contributing Writer

2011

20 Oct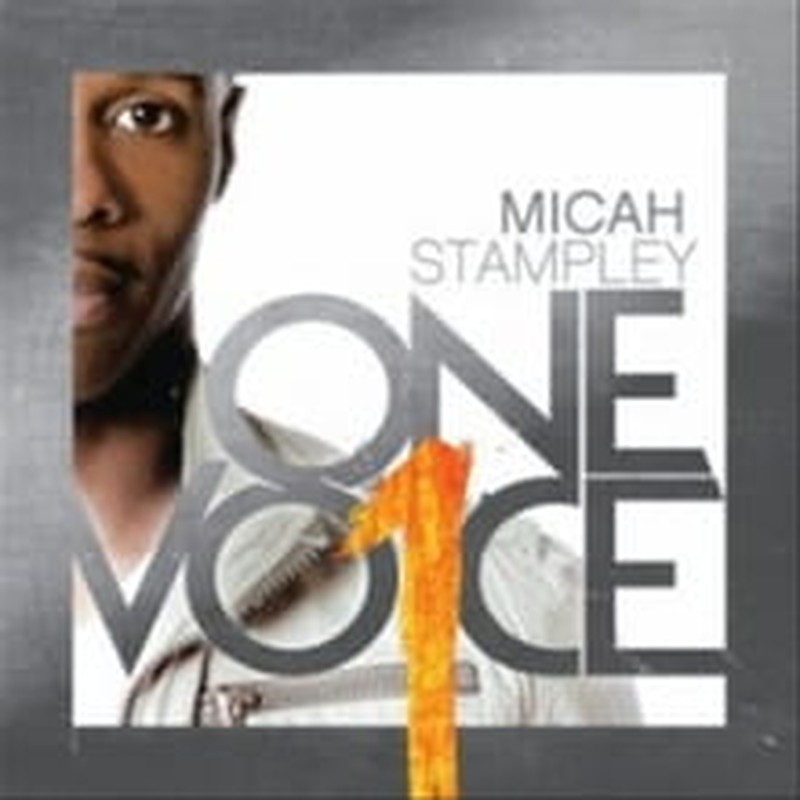 Artist: Micah Stampley
Title: One Voice
Label: Music World Entertainment

Micah Stampley is described as having been a musical prodigy, and there's mounting evidence to back that up. His bass-to-soprano voice jumps octaves; he's a 2004 Stellar Awards National Star Search winner; he has gained support from T.D. Jakes and Beyonce's dad Mathew Knowles.

One Voice is one more impressive expression of his standout modern gospel talent, a not entirely predictable sounding project that easily blends urban and suburban praise into a cohesive experience where Kirk Franklin, Passion, and even pop fans can find some common ground.

Up front, Micah hits the vocal turbo boost for "Heaven on Earth" which sings of "walking in a spirit of unity" and showcases a BeBe & CeCe Winans vibe with jazzy rhythmic undertones. "Shout" is an expected "having church" moment wherein the choir shouts about freedom in Christ while the band gets funky and rocks out like Prince's early '90s New Power Generation.

With a throbbing electro-beat and war-cry hook, "Hosanna" shows that Stampley can do the hype-man thing as well as the show-stopping singer part, mixing both here. "High Praise" has a similar chant-like quality plus robotic '80s throwback instrumentation worked in with the soul.

What's best about One Voice is how effortlessly Micah seems to move back and forth from a traditional black gospel vibe to the more modern style of acoustic-based worship music. His cover of Desperation Band's "Overcome" is beautiful and passionate, an eight-minute epic that segues via violin into "Worthy," a simple continuation of praise ("worthy Lord, holy Lord") with a moment of glossolalia in the fadeout.

Introduced with a peaceful flute, "Desperate People" (not the Hillsong United track), finds the emotive artist "tired of the status quo; there's got to be more than this," and longing for the great faith shown by people in the Bible. In melody and production, "Call of Love" actually sounds like a cross between newsboys and U2 while calling for social justice: "Let my heart be open to the call of love, so I'm not so self-consumed . . . Let my voice speak for the helpless child."

Just as the world at large still has segregation problems, so often does the church. Micah Stampley, who leads worship at a multiracial congregation when he isn't on the road, has made a highly commendable record that brings people together in the name of the Lord with One Voice.

Listen on Spotify while you read.
Check out Micah Stampley music videos at Godtube.com.