Worship Goes Organic on Rend Collective Experiment's Debut
Ed Cardinal

Crosswalk.com Contributing Writer

2010

23 Sep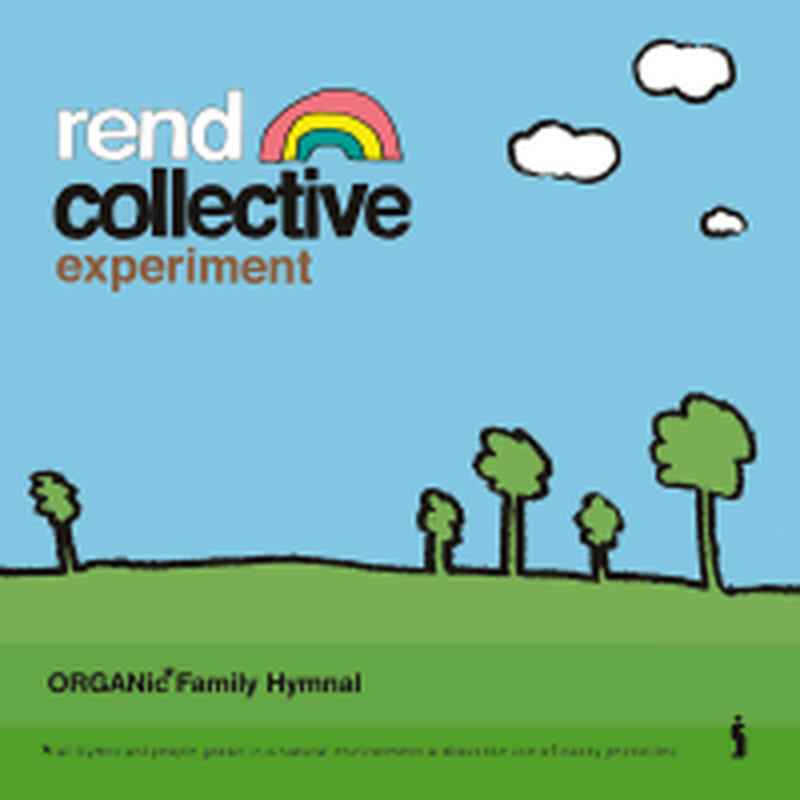 Artist: Rend Collective Experiment
Title: Organic Family Hymnal
Label: Kingsway

Worship music fans who love the ego-less vibe and full-hearted melodies of the Passion and Hillsong movements are hereby advised to make time for Northern Ireland's Rend Collective Experiment.

As the name suggests, this fun yet deep group of twenty or so twentysomethings is up to something different, presenting itself as a fluid community of musicians held together by a few steady, albeit intentionally anonymous members. Holding vinyl records, lampshades, and umbrellas over their faces, they forego the obvious press photos and artistic posturing in order to stay focused on "The One who makes our lives burst into colour every time we look at Him."

Such a playful definition of God is a good indicator of the Experiment's sound on Organic Family Hymnal, a full hour's worth of original praise and worship that blends childlike wonder—dig the album art—with mature songwriting a la David Crowder Band (whose namesake makes an appearance on the jubilant rocker "Faithful"). Sonically, the arrangements are indeed more often organic; acoustic guitars and drums plus a variety of pleasing male and female vocalists lead the way, accented by occasional flashes of brass, xylophone, recorder, handclaps, cello, or impromptu choirs. There's a pastoral pop minimalism about the whole thing that feels like both classic 1960s folk scene and modern indie-band cool; "Come On" and the single "Movements" wouldn't be out of place in an iPod or hybrid car commercial, for example.

Rest assured, however, that Rend is steeped in the timeless matters of the Bible and in step with the best traditions of the church. "God Is Near" and "You Are Love" are hushed songs of adoration while "Love Divine" is a meditative rewrite of Charles Wesley's eighteenth century hymn "Love Divine, All Loves Excelling." Another standout track, "You Bled," manages to interpolate a truly anthemic nod to "Jesus Loves Me." Elsewhere, "Thine Be the Glory" and "Above Everything Else" show this collective can plug in and write Delirious?-ly big hits if so inclined, but its greater purpose shines through in the lyrics of "Broken Bread"—"Let my delight be living out Your dreams, washing dirty feet, and kissing Yours."

Crazy Love author Francis Chan sums it up best by saying, "It's nice to see a talented young band that desires Jesus far more than they desire fame." That said . . . it wouldn't be a bad thing if Rend Collective Experiment becomes well known.


**This review first published on September 23, 2010.

Check out Rend Collective Experiment music videos at Godtube.com.