Worship Lives on in God's Not Dead
Ed Cardinal

Crosswalk.com Contributing Writer

2011

15 Nov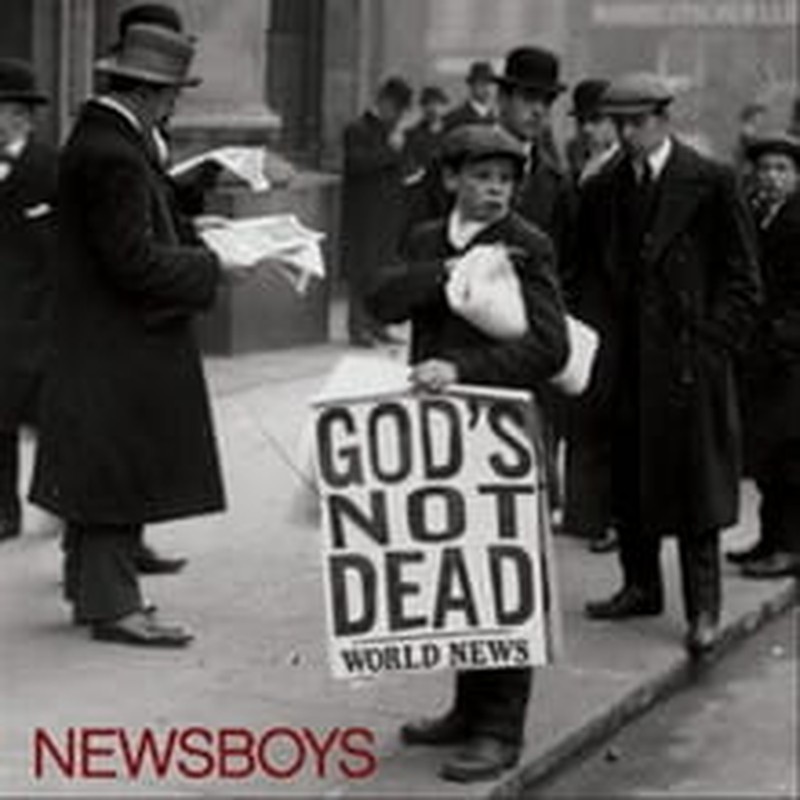 Artist: newsboys
Title: God's Not Dead
Label: Inpop Records
If this review of God's Not Dead were appearing on a snarky Web site, the headline might say: "newsboys slowly turning into dc talk." Of course that isn't really the case, but the fact that Michael Tait, newsboys' well-adapted new singer, and his fellow former dc talk vocalist Kevin Max reunite twice here will generate this record's biggest buzz.
Beyond that, God's Not Dead feels like another reminder to longtime fans that even with a different singer, newsboys is still the same pop/rock band that does worship music well, as proven on past signature singles ("It Is You") and best-selling albums (Adoration). Not that there's anything left to prove; the revised group's Born Again was a radio/retail hit.
With those analytical thoughts out of the way, all we can do is size up God's Not Dead for what it is—a nicely done set of modern worship covers plus a smattering of new tunes co-written by the album's producer Seth Mosley (who also helmed Peter Furler's record).

Among the remakes, Daniel Bashta's "God's Not Dead (Like a Lion)" featuring Max really is the highlight. The instrumentation has an especially strong electrical charge to match the intermingling of voices that many will no doubt associate with the historical "Jesus Freak" moment in Christian music history. Intentional or not, his reappearance on original closer "I Am Second" might also take you back to when grunge met pop.

The dance-driven take on Jesus Culture's "Your Love Never Fails" reminds us that this is indeed a newsboys project; the spirit of the track echoes some of the act's brightest chart moments from "Joy" to "Something Beautiful." Keyboard player and bandleader Jeff Frankenstein also deserves credit for maintaining the newsboys sound and adding his own strong support vocals to this cut and other standouts like "Pouring It Out for You."

Among those who argue that worship albums are a tired idea right now, unfortunately, newsboys' versions of "Revelation Song" and "Mighty to Save" (the latter already featured on Born Again) won't change their mind. More exciting are the regally rocking originals "The King Is Coming" and "Here We Stand" and Tait's commanding interpretation of Ben Cantelon's "Savior of the World"—excellent expressions of praise for anyone suffering from the absence of Delirious?.

While God's Not Dead is most important for its eternal emphasis, this new collection may also inspire listeners to say, "long live newsboys!"

Listen on Spotify while you read.