Ronald Reagan's Memorial Day Prayer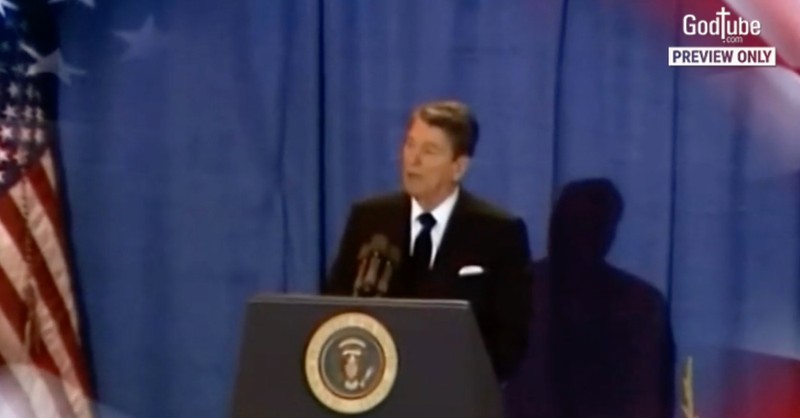 Ronald Reagan's Memorial Day Prayer from worshiphousemedia on GodTube.
On May 22, 1987, President Ronald Reagan gave a eulogy in honor of 37 sailors aboard the USS Stark who died after being struck by missiles fired from Iraqi aircraft.
It's never easy to lose a loved one and President Reagan was given the difficult task of trying to offer words of comfort to the families. But during the eulogy, President Reagan gave a special Memorial Day prayer that resonated with the entire crowd and became a lasting legacy.
As he starts off this speech, the weight of the moment is truly felt by everyone, even decades later.
"For some of us here today, our love is the unquenchable, unforgetting love of a wife or child for a fallen father, of a mother or father for a fallen son. For others of us, this love, while more distant, is still anguished and grieving; ours is a love for a fallen countryman who died so that we, a free people, might live and this great nation endure."
This prayer is a touching tribute to those who made the ultimate sacrifice for our country. Each and every day, not just this Memorial Day, we should remember these brave soldiers.
We shall honor these men and women and remember to be thankful for our freedom that we enjoy each day. Who else is saying amen after these beautiful words from President Ronald Reagan?
Credit: Godtube
Source: worshiphousemedia