Sixpence None The Richer: There They Go Again
Andree Farias

ChristianMusicPlanet.com

2008

14 Oct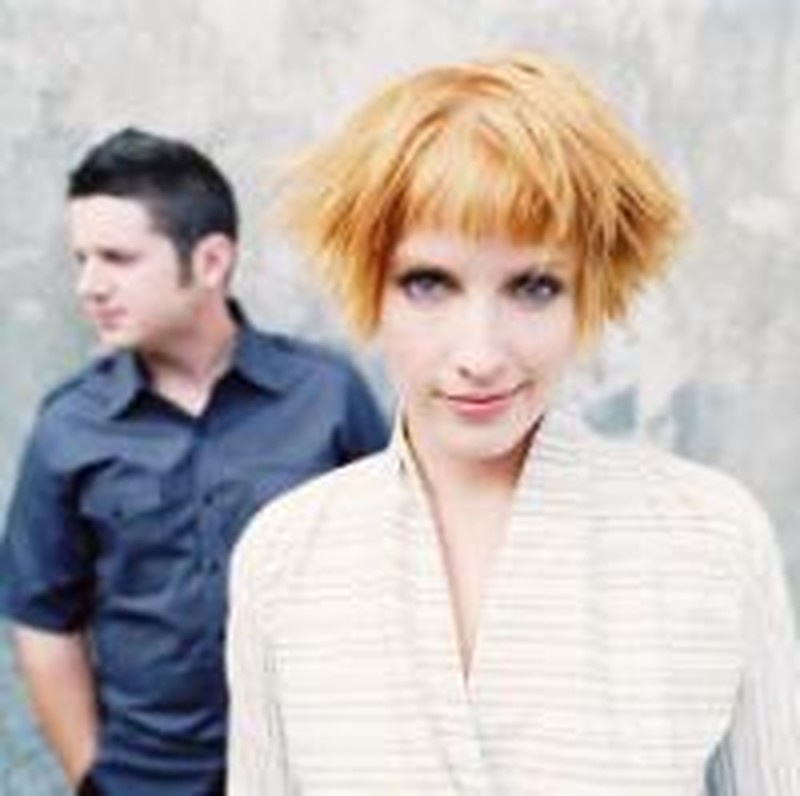 More than four years ago, Sixpence None the Richer wrote an open letter to CCM Magazine readers that stopped them dead in their tracks: "After 10 years of music, we are closing up shop and moving on."
The news shocked critics and music fans who grew to love the band's wistful melodies and almost otherworldly sense of arrangement and beauty, expressed to perfection in its breakout self-titled release and 2002's majestic Divine Discontent (Word).
After a few projects on their own, longtime members Leigh Nash and Matt Slocum realized they missed each other and the band too much to let it fade into oblivion, so they brought it back last year and are now on the verge of releasing their comeback project, a Christmas album titled The Dawn of Grace (Nettwerk). In this conversation, Nash and Slocum talk about how they decided to put the pieces back together and begin creating in tandem again.


---
CMP: You published an open letter to CCM Magazine readers announcing your retirement. You signed off with, "Goodbye for now." Did you know deep down you'd get back together?
Leigh Nash: No, I didn't at the time. At a time like that, that's not what you think about. But I did, six months after that on; I think I did start to wonder and kind of hope that eventually we would. But at the time I thought, "This is it. We're done."
Matt Slocum: I would agree with that as well. It was definitely a bit of a subconscious statement that ended up being, I don't know, somewhat true. Maybe it was a subconscious desire just to get a break for a while, but kind of subconsciously knowing that there was still music to be made in the future.
CMP: Why did you break up in the first place?
Slocum: I think it was a mixture of a number of things. Leigh and I both started doing this really early in life. I think Leigh was 16 at the time we made our first record; I was 19 going on 20. It had been a long time [that we had been in the group]—all of our 20s into part of our 30s. I think there's just sort of a natural [desire] to explore what else is out there.
In hindsight, it was probably a little bit of a drastic decision to break the whole thing up. I think we could've just taken a four-year break and avoided all the announcements and the hoopla and just kind of come back four years later with an album. We kind of overshot on that.
CMP: Who picked up the phone first?
Nash: While Matt was gone [to Italy, where he and his wife lived for six months], I think that's when I decided to talk to him. But I had been feeling that way for a really long time—as early as six months after we'd broken up. I just missed everybody. I had so much confidence in the band and what we did together musically. While I got a chance to make a solo record and all of that, I'd been missing the band for a long time.
Slocum: I definitely had sort of been feeling that. We didn't see each other that much, but if we did get together here and there, it was always mentioned a little bit: "I wonder what that would be like." I definitely had it on my internal radar as well. I decided to come home from Italy, get together with Leigh and flesh it out into reality.
CMP: You two kept yourselves relatively occupied while Sixpence was on hiatus. What was it like creating independently? Was there ever a temptation to reach out and ask for feedback?
Nash: I definitely did. I avoided it at all costs, but I just thought, "If I'm going to do this by myself, it needs to be completely without Matt." I always missed his guitar playing. I missed him all the time.
CMP: Would you say those non-Sixpence projects weren't as fulfilling?
Nash: I think so. I know in my life, Sixpence has been a huge part. We'd been working together for so long—it was one of the longest relationships of my life, besides my parents. Going solo was a good thing to do—I feel really happy with it—but I always felt like something was missing.
Slocum: Overall, the projects that I did get to work on—I definitely went into a mishmash of things, including session work and touring with different people. I had a lot of fun [getting] into other people's worlds and [experiencing] their journey. But at the end of the day, you realize that, it's that person's journey and you're there to help them. While that was really fun and fulfilling, there was also the realization that that's not necessarily my path for the long term. I had a lot of fun, but there was also a sense that it wasn't as important to me personally as Sixpence was.
CMP: What was it like to perform together for the first time in several years?
Slocum: It went great. I was really nervous that it was going to be horrible, that we were going to walk away with our heads down. But I had fun; the club was really packed; people got into it, and we got lots of great feedback. That first show felt really good to me.
Nash: It felt like putting a well-worn dress back on to me. I think everybody's stronger in all ways since the breakup. I think we're playing together better than we ever did.
CMP: Your comeback album is a Christmas album. That's a strange way to make a comeback.
Slocum: Honestly, when we were getting back into this, we were a little bit nervous about how to make a re-entry and how to get back into the game. We relied heavily on [our label] to sort of guide us in the re-entry process. It seemed a little strange to us, to be honest, that that was what they suggested. But we kind of went along with it and ended up having a great time in the process. From a studio standpoint, it was fun to get back with some great hymns and Christmas songs. What we came out with we're both really proud of.
CMP: The Dawn of Grace is a beautiful name for a disc dealing with Christ's first advent. In a way, it seems like you're embracing your spiritual background more than ever before. Was that a conscious move on your part?
Slocum: I think that doing a Christmas record kind of allowed us to explore our spiritual background more. We delved back into the Christmas lyrics that meant the most to us and even sort of composed songs and lyrics about the birth of Christ. It was really special to do that. That title, The Dawn of Grace, is fitting for both of our lives—in a way, we've both seen a dawn of grace in our lives, even apart from this Christmas record.
It was really good for us to do that, to explore that side. I'm hoping that's going to spill over into the making of the next full-length record, too—exploring that side more.
CMP: Would you say that's something that comes with getting older and wiser?
Slocum: It's a sign of maturing and growing and realizing that it is a simple, straightforward thing that ended up meaning the most at the end of the day. [It's a] feeling [of] wanting to express your own personal theology that makes sense to you and you feel so strongly about, that you want to share it with others.

For tour dates and additional info, visit sixpence-ntr.com.

©2008 ChristianMusicPlanet.com. All rights reserved. Used with permission.

*This interview first published on October 14, 2008.


To listen to Christmas music for free and anytime you want, please click here to choose from Crosswalk Radio's Christmas channels.