The Beautiful Letdown
reviewed by Russ Breimeier

Copyright Christianity Today International

2003

1 Feb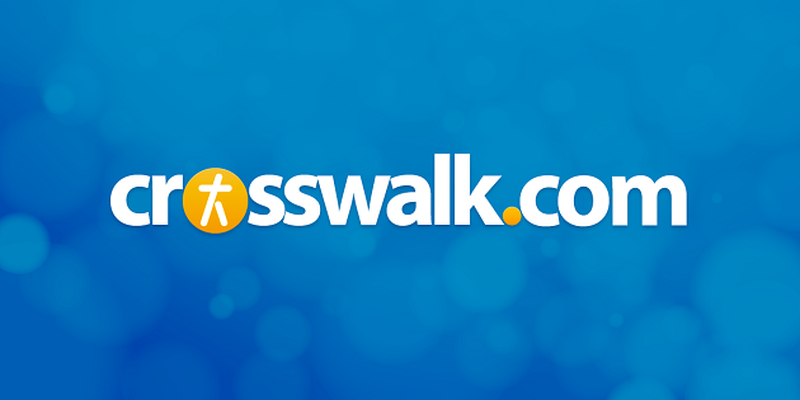 Sounds like … intelligently worded modern rock along the lines of Smashing Pumpkins, Sanctus Real, and Denison Marrs
At a Glance … a wholly satisfying modern rock album that establishes Switchfoot as one of Christian music's finest bands - their best album to date
He's accomplished much over the course of his distinguished career as a musician and a producer, but veteran artist Charlie Peacock also deserves praise as an impresario, most notably for signing Switchfoot to a record deal back in 1996. The band's talent was evident on their first album, 1997's The Legend of Chin, with their blend of noisy yet melodic and artful garage rock and surprisingly insightful lyrics. Though Charlie would end up producing Switchfoot's second album, 1998's New Way to Be Human, one wonders if even he knew in advance how much that trio would grow and evolve musically. The sophomore effort revealed a catchier, more accessible modern-rock sound that still retained the band's raw energy and smart lyrics. Lead singer and guitarist Jon Foreman continued to grow as a musician and songwriter with the release of Learning to Breathe in 2000, with drummer Chad Butler and Jon's brother Tim on bass aiding in the development of Switchfoot's sound. Here's a band that has truly improved with every endeavor, earning Dove and Grammy nominations along the way. The fruits of their efforts most recently caught the attention of Columbia Records, who were impressed enough with Learning to Breathe to feature five of Switchfoot's songs on the soundtrack for the 2001 film A Walk to Remember, and eventually sign them to a contract for mainstream distribution.
Who would have expected a teenage garage band from California named after a surfing term to become one of the most thrilling and intelligent acts in Christian music? The ironies continue with Switchfoot's fourth recording, The Beautiful Letdown, which isn't a description of the final product. With the help of producer John Fields (Evan & Jaron, Semisonic) and acclaimed mix-meister Tom Lord-Alge, Jon Foreman and company (who have since added keyboardist and guitarist Jerome Fontamillas to their ranks) have successfully unleashed a modern-rock effort that combines raw guitar blasts with crisp, polished production. As fine an album as Learning to Breathe was, it now sounds a little muddy compared to The Beautiful Letdown. Just compare the 2000 rendition of "Dare You to Move" with the new remake found on The Beautiful Letdown, and you'll hear the difference – the changes are subtle, but clearly an improvement. Of course, fans of solid guitar rock will latch onto the album as soon as they hear the powerful opening crunch of "Meant to Live," or the thick electronic effects of "This Is Your Life," the band's most anthemic rocker since "Dare You to Move." Jon's also improved as a vocalist and has never sounded more confident and passionate, allowing his throaty tenor to range from pop ballad singing to hard rocking yowls. Hardly a letdown – this band has never sounded better.
More ironic and meaningful still is the message expressed on The Beautiful Letdown. Switchfoot has been touring mainstream rock clubs in recent years to much success, going so far as to lead worship with audiences equally populated by Christians and non-Christians. They are a remarkably effective seeker-friendly band, exemplified by the songs of this album. Jon begins The Beautiful Letdown by asking questions of the listener. "Meant to Live" is a somewhat self-explanatory song about finding meaning and purpose to life beyond the broken and hollow promises of the world. He then asks us to get introspective on "This Is Your Life," asking if we're "who we want to be." The sophisticated and catchy alternative pop of "More Than Fine" challenges listeners to look even deeper, reminding us that we shouldn't merely be content with the ways of this world – we're capable of being "more than oceans away from who we are." As if the point hasn't been made clear yet, Switchfoot then launches into "Ammunition," which tells us we're "the issue, the fuse, and the ammunition" – the reason our world is such a loveless mess. The aggressive sound of this track is a strong improvement on the dissonant yet progressive garage rock of Switchfoot's first album.
Now we come to the pivot point of The Beautiful Letdown. While many well-intentioned Christian bands excel at asking questions and thereby relating to a seeker audience, they often fall short on answers and stop at this point. Switchfoot begins to point the way with "Dare You to Move," which those familiar with the song will remember to be a challenge to take action with all that is wrong with ourselves and the world around us. Though some non-Christians could potentially interpret the song as transcendental humanism, it's clear Switchfoot cites Christ as the catalyst for change. Progressing from there is "Redemption," a song reminiscent of the New Way to Be Human sound that builds its message around the 4am time frame – the point when yesterday is long gone and tomorrow looms on the horizon, when we can confess and forget about the past and long for the peace and hope the future offers. This is followed by the title track, the focal point of the album about understanding that we aren't intended to live in this fallen world and that placing our faith in anything but Jesus ultimately will disappoint us. The crux of the song is that we are "the Church of the drop-outs, the losers, the sinners, the failures, and the fools," sorely in need of grace and a Savior.
Reflection … confession … grace … now what? The bouncy alternative hip-hop/rock shuffle (a la dc Talk) of "Gone" is simply about the inevitability of death. A somber subject: "We are not infinite / We are not permanent / Nothing is immediate / And we pretend like we're immortal / We are so confident in our accomplishments / Look at our decadence." The cheerful sound is due to our hope of everlasting life through Christ. Things turn somewhat worshipful with the gentle and beautiful ballad "On Fire," which expresses the meaningfulness of a heart filled with Jesus: "When everything inside me looks like everything I hate / You are the hope I have for change / You are the only chance I'll take." The final two songs of the album take a more personal and reflective tone. "Adding to the Noise" is a fun rocker that sounds as though it was inspired by the classic MTV guitar riff from the early '80s. In this hectic and selfish world, Switchfoot simply asks listeners to turn off their music if they're only contributing to the noisy, stressful soundtrack of daily life. The album concludes appropriately with the moving "24," a song that begins with the obvious metaphor of the gift of a new day – it also was inspired by the eve of Jon's 25th birthday. Ultimately it's a song of hope and renewal ("I am the second man now") that looks toward the future for continued conformation into Christ's example: "I'm not who I thought I was 24 hours ago / still I'm singing Spirit take me up in arms with you."
The song order offers a wonderful expression of the spiritual walk fundamental to Christianity, and yet there are few overt references to Jesus in the lyrics. They're present, but worded in such a way to open doors to those who don't understand the Gospel. With the potentially strong marketing and distribution by Columbia Records, this album sets Switchfoot on the path to be the next influential ambassadors for Christ, following in the footsteps of Jars of Clay, dc Talk, P.O.D., and Lifehouse. Combining powerful sounds with thought-provoking lyrics, The Beautiful Letdown is a wholly satisfying modern-rock effort that establishes Switchfoot as one of the premier bands in Christian music. If there's a letdown here, it's the likelihood that Switchfoot won't always be able to top themselves after this one, though this is a band that has so far proven capable of continued greatness.