Toddler Sings Adorable Rendition Of 'How Big Is God'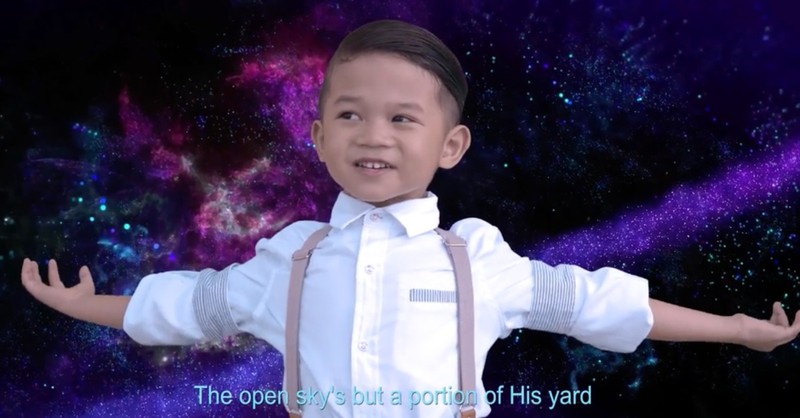 "Though man may strive to go beyond the reach of space, to crawl beyond the distant shim'ring stars, this world's a room so small within my Master's house, the open sky's but a portion of His yard. How big is God? How big and wide His vast domain, to try and tell, these lips can only start. He's big enough to rule His mighty universe, yet small enough to live within my heart"
The little boy in the video is named Westin Asidor. He is wearing a cute outfit with suspenders and singing his heart out in front of different scenes of space. What a precious child of God praising his Heavenly Father!
"That was beautiful. So much talent packed into that precious little guy," writes one person on YouTube after watching the video. "May God bless his sweet little heart."
"He is so handsome and so talented! He is going to grow into his amazing and powerful voice," comments another person online. "God Bless Westin and his family, thank you for sharing them with us."
Westin's heart for the Lord is so apparent when he sings. Such a sweet thing to witness! May his faith continue to grow strong as he grows up through his life.
We hope that you enjoyed watching this video of little Westin singing 'How Big Is God?' and it was able to bring a smile to your face!
And calling to him a child, he put him in the midst of them and said, "Truly, I say to you, unless you turn and become like children, you will never enter the kingdom of heaven. Whoever humbles himself like this child is the greatest in the kingdom of heaven.
Credit: Godtube
Source: The AsidorS Home