Yolanda Adams -- Voice, Vision and Vacation
Andrea R. Williams

Music and Entertainment Editor

2001

28 Mar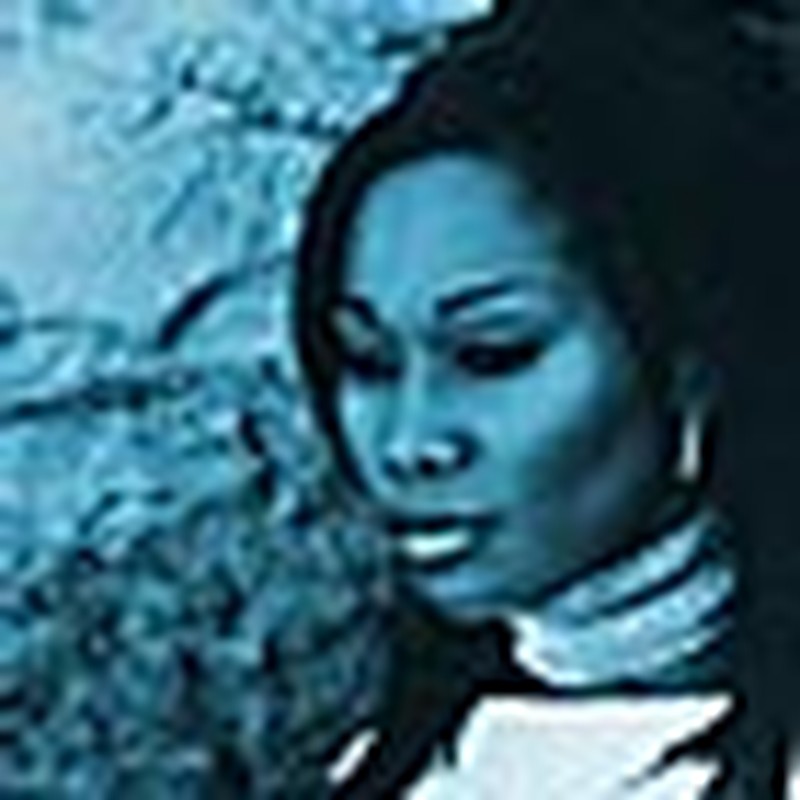 Interview by Andrea R. Williams
Yolanda Adams has one of the most recognizable voices in gospel music. Her dynamic, powerful and anointed voice has ministered to many for years. A veteran in the industry, Yolanda has certainly paid her dues. Songs like
The Battle Is The Lord's
and
Through The Storm
have made her name synonymous with great, heart-wretching gospel classics. God has enabled this woman to soar from her days as lead singer of the Southeast Inspirational Choir to her recent platinum-selling project,
Mountain High...Valley Low.
If there was ever a season for Yolanda Adams, it would be now.
Open My Heart
from
Mountain High...Valley Low
propelled her not only to new heights in gospel, but to success in a mainstream market where few gospel artists have dared to venture. Even her video to
Open My Heart
received rotation on secular and gospel video programs. Yolanda, along with Kirk Franklin, Mary Mary and, most recently, Donnie McClurkin, are the only artists that have been able to take gospel to airwaves regularly reserved for secular music. For her efforts, she has received numerous accolades, among them a Grammy Award and just recently, four NAACP Image Awards.
But beyond the material gain and her new status as a celebrity, Yolanda is simply a woman of God. With Yolanda Adams, what you see is what you get. There is no pretense, no facade. What she sings about she speaks. She took time out of her busy schedule to talk with me, personally and openly, about motherhood, her new project
The Experience,
the criticism she received when she signed with Elektra and the direction of the gospel music industry today.
Take a look inside the heart of Yolanda Adams.
First, I would like to congratulate you on the birth of your daughter, Taylor Ayana. How has her birth changed your life and your dependency on God?
Yolanda:
I now have more awe for God because of the creation process. I have more
faith
now because of that. Of course, now my prayer life definitely has been upped another 100 percent having this other little person that you now have to pray for, you have to cover. And it is totally amazing to wake up in the morning and have this little person pecking on your chest, looking for food (laughs). Wow, I could have never imagined the beauty of motherhood the way that it really is. I knew a little about children because my sisters and my brothers have children and I've kept my nieces and nephews, but when you have your own there's just something special about it. Your total life changes because your view on life now is "OK, forget about me. What about this little life?"
How do you think the birth of your daughter will affect your ministry?
Yolanda:
I think once you have a child, God gives you more creativity. He gives you more wisdom so I believe now that more wisdom will be dispersed to the crowds that come to listen to me. There will be more of a heartfelt plea for mothers and fathers to really love their children.
How has your newfound status as a celebrity impacted or tested your faith?
Yolanda:
It's really interesting. Being a gospel artist or a gospel celebrity, you really don't get all of the junk side of what the superstars get because people are more respectable to you and they give you your privacy where as say a Whitney or a Mariah would get run down by the paparazzi. Everybody is looking at what they are wearing. Because I am a gospel artist, I think the respect level is there, so I've only experienced the good side of it. People are very courteous and very cordial. We're getting more people inviting us to wear their clothes and things like that. I've had a wonderful time with it. Of course, that also brings about that extra responsibility, as Bishop Eddie Long says, "Now that you're in the spotlight, your private life must be just as clean as your public life". Well, of course, I had no real private life other than me and my husband, which is really cool with me (laughs). Now, I am a family woman and a mommy.
That leads right into my next question. Many people know little about your private life. Do you consciously make sure to keep your marriage and home life private?
Yolanda:
I definitely try to. First of all, to respect my husband. And now, of course, to give my child her little room, and when she grows up, she'll have her space. But I believe that once I get off that stage and once I get off the camera, I'm Yolanda, the wife, the mommy. Although there are times when we're out eating or shopping, I"ll hear "Oh, Ms. Adams, can I have your autograph?" But my husband is very cordial when it comes to that. He says "That's OK, you can do that." Unless it's something where he sees it's taxing me and it's like "No, we'll have to see you later". But we really haven't done much of anything in the last few months, of course, because I was pregnant. And I definitely will see after the Image Awards are shown and the Soul Music Train Awards are shown, we'll see if it ups the ante a bit (laughs). But it's very nice. People nod and say "hello" and they'll come up to you and shake your hand and tell you how much the ministry has meant to them. But they are very respectful. And they never go out of their way and say, "Oh, what is that you have on!" No dissin', nothing like that. So I try to make sure that my husband is respected and, of course, now my child. I want to make sure that she has her privacy. I have always been a homebody person, a private person. I've never been a person who is out and about. I've never been on the social circuit. I've always kept my distance from a lot of things because privacy for me, even growing up, was really good for me.
Your upcoming project, The Experience, your third project on Elektra, will be dropping soon. I've heard that the project was recorded here in D.C. as part of the Sisters In The Spirit Tour. Do you like to record live projects in D.C.?
Yolanda:
I love to record anything in D.C. D.C. has such a ... wow, the fan base is so loyal. It's almost like family. I never have to worry about if there's a sold-out crowd or if people will be cordial and nice and receptive. I never have to worry about that in D.C. I don't worry about it in any city, but in D.C. especially. There are so many wonderful people there who enjoy my music so I love recording in D.C. That's probably why we had the second recording there.
Tell us what we can expect from your new project.
Yolanda:
The title states it,
The Experience.
Many people have experienced all types of emotions, and all types of trials and tribulations in their lives. This particular album for me was such a joy to make because of the success of
Mountain High...Valley Low.
Most people know that when they come to a concert that I put on or that we're a part of, you never hear the song the same way. You hear it differently. That's why we say that you have to experience a live performance by us, because I don't know which way I'm going when I start out. I might go to the jazz tip like we did on
Open My Heart
. We did the ad lib tag and it was really jazzy, real smooth. It wasn't the grinding gospel rendition. Of course, you've heard
Open My Heart
from the BET live that they were playing. And now, this one is so smooth. I was like "Wow, that was so smooth how that came out." We invite people to come and experience
The Experience.