Fall TV First Impressions: CBS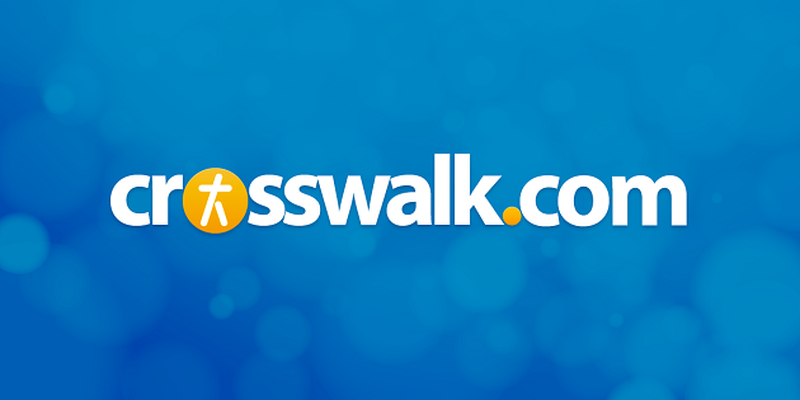 Summer is a time best spent outdoors with friends and family, but before long fall will be here, and that means a slew of new television. Networks have already begun teasing viewers with glimpses of their upcoming shows, but which programs are really worth watching? More importantly, which ones are best suited for a Christian audience? Let's start with a look at the new series coming to CBS.

NCIS: New Orleans
NCIS is one of the most popular crime dramas on television. It already has one successful spin-off under its belt, so finding NCIS: New Orleans on this list probably won't shock anyone. Like past installments, Orleans revolves around a group of plucky investigators who come together and solve military-themed crimes, except this time they're led by Special Agent Dwayne Pride (Scott Bakula) and work in the Big Easy. Expect any number of dull hijinks, gumbo references, and barely passable Cajun accents.
First Impressions: NCIS has always been a safe and reliable show for television viewers. Also, for a crime procedural it's relatively tame, which Christian audiences will enjoy. Combine those two with potential crossover episodes and its likely NCIS: New Orleans will find a home in the CBS lineup.
Watch the trailer for NCIS: New Orleans
Scorpion
When he was still just a child, Walter O'Brien (Elyes Gable, World War Z) managed to hack the NSA and secured his place as one of the five smartest humans on the planet. Now an adult, this eccentric genius forms a Homeland Security think tank comprised of other like-minded nerds to help keep America safe. When he's not out saving the world, Walter finds himself drawn to a young waitress (Katharine McPhee) who needs help connecting with her special-needs son. Over time, Walter may just discover what it's like to feel "normal".
First Impressions: Judging by the trailer, Christian viewers will probably accept the show because it delivers plenty of action without resorting to violence or overt sexuality. Scorpion is also directed by Justin Lin (who's behind the Fast and Furious franchise), so there's bound to be some fun moments.
Watch the trailer for Scorpion
Stalker
Staring Maggie Q and Dylan McDermott, Stalker is a psychological thriller that follows two detectives who investigate stalking incidents. Lt. Beth Davis (Q) is a hard, driven member of the force and an expert in the field, but her own experience as a victim has left her with a thirst for vengeance. Her partner, Jack Larsen (McDermott), is a talented, but utterly self-possessed detective who just transferred from New York City's homicide division. Together, they monitor and respond to stalking cases before they grow into something far more sinister.
First Impressions: As a psychological thriller, the show will likely be a success,but Stalker's subject matter is too dark for most Christians. They'll probably migrate toward safer programs like NCIS: New Orleans or CSI: Cyber.
The McCarthys
CBS' lone fall comedy centers on a loud, working class Boston family as they learn to navigate the trials of life together. Ronny McCarthy (Tyler Ritter) has always enjoyed a close relationship with his family, mostly because he can't seem to get away from them. Things get complicated though, when his outspoken father, a devoted high school basketball coach, tries to recruit him as the new assistant over Ronny's other siblings. With his brothers and sister crying foul, Ronny must choose whether to take up the family legacy or seek out a new life in Rhode Island.
First Impressions: Ronny is openly gay, and the show's trailer reveals that his sister is pregnant out of wedlock. Both are sure to make Christians cringe, but The McCarthys does look fairly clean and has some nice themes about the importance of family. In the end, this one is up to the viewer.
Watch the trailer for The McCarthys
Madam Secretary
In Madam Secretary, the world of international politics is pitted against Elizabeth McCord (Tea Leoni), a smart, savvy former spy who was just appointed Secretary of State. Labeled a "maverick" by her peers, McCord takes on diplomatic emergencies while trying to balance her family back home. Can this ultimate working mom shape America for the better, or will she inevitably fall victim to office power-plays?
First impressions: While Madam Secretary doesn't look that divisive, it doesn't look that interesting either. Leoni herself appears half asleep in the series trailer, and none of her issues seem all that controversial. Christians might appreciate having another clean show on television, but that doesn't mean they'll watch it.
Watch the trailer for Madam Secretary
CSI: Cyber
Based off the wildly popular CSI franchise, CSI: Cyber takes viewers into the world of online crime-fighting. Patricia Arquette play Special Agent Avery Ryan, head of the Cyber Crime Division in Quantico, Virginia. Together with her fellow agents, Ryan matches wits against the myriad of criminals who make their home in cyberspace. The series has already gained popularity thanks to a backdoor pilot, and looks to capitalize on the good publicity with new characters and a new brand of crime fighting.
First Impressions: CSI spin-offs tend to lead prosperous lives on TV. Plus the franchise has been around long enough that people know what they're getting into. If Christians enjoyed watching the original CSI, I deduce they'll make time for this show.
Watch the trailer for CSI: Cyber
*Published 5/23/2014