Kirk Cameron Reveals Remarkable Stories of Faith in New Show One on One
Lia Martin

Contributing Writer

Updated

Sep 12, 2019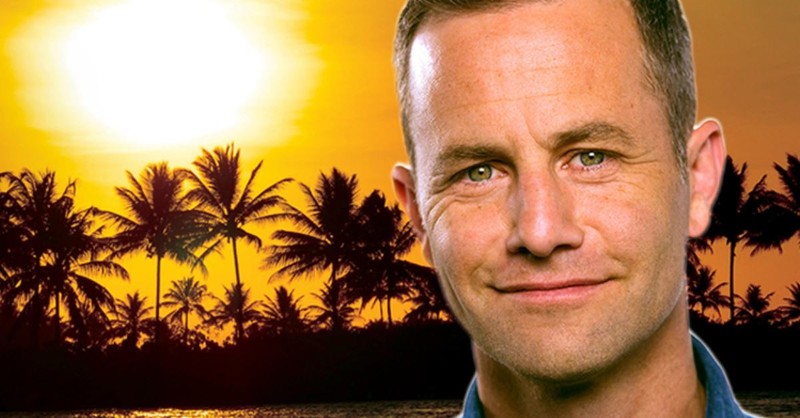 As a fan of the #1-grossing inspirational film, Fireproof and the mind-altering Monumental documentary (just a few of Kirk Cameron's enduring projects), I eagerly anticipated our interview to discuss the launch of his latest love-offering: One on One. I had a suspicion I might be inspired.
Indeed, what you get when you draw up a chair, or a phone in my case, into conversation with this committed, Christian father, husband, actor, producer, and friend, is a genuine, uninhibited demonstration of faith.
You can tell Kirk is delighted to be sharing human stories from the inside out.
One on One, which incidentally considered the name "Lionhearts" in conception, is an opportunity for Kirk Cameron and a host of extraordinary leaders, athletes, authors, actors, and more to not only become physically vulnerable with each other, but to grapple spiritually with today's hardest topics.
It's evident that behind the show is a cadre of souls who 'pray that the eyes of your heart be enlightened.' (Ephesians 1:18)
Kirk admits he's always wanted to host a talk show, but one more like Jerry Seinfeld's Comedians in Cars Getting Coffee, whose format gets guests up off the couch for real-time, real-world connecting.
Pairing high-energy challenges with a walls-down discussion of messy issues, Kirk sees One on One as an opportunity to invite a far-and-wide audience into remarkable inner faith stories.
Kirk explains, "When I'm traveling around I meet such fascinating people, and I often have these conversations backstage, where I'm talking to a political figure, or an amazing spiritual leader, or an author, or sports figure, and because they're Christian, I get to have conversations that I wish all my friends could be a part of. A lot of times the media doesn't let you see the side of many of these people that has as very strong, outspoken faith. They just sort of shut it down. And so I wanted to have something where people could hear their inspiring stories. I just always wanted to ask the questions that nobody else asks."
Says Kirk, of his guest lineup (which you'll have to tune in to see!), "these people have great hearts. They use their gifts and talents to encourage and build others up. I ask them about that one on one, and then I ask them about their one-on-one story between them and God."
Challenge and connection combine to encourage.
Created to engage the whole family, One on One employs action, humor, and honesty in a refreshing variety of venues from catfish boats to ninja-warrior-style trampolines, and makes room for viewers to gather around a backyard campfire, on a yacht, or in the kitchen making dinner.
Kirk is not afraid to ask questions about the issues he's noticed are stirring up fights, and discuss them in the light of faith. Says Kirk, "I live in Hollywood, California, and I'm a family man. My wife and I have been married for 28 years, we have 6 kids, and life is filled with so many challenges. You turn on the news, read your social media feed, and it seems like everything is a fight. We're fighting over climate control, racism, rights, gun control, politics...everything. I wanted to make a show that gives you a kind of break from fighting...a kind of an oasis where you will smile and laugh...so you can be encouraged."
His vision is that One on One will remind us that "God is on the throne, and that when we understand who we are and why we're here, we can make a positive difference in the world. We can bring a little bit of heaven to earth. We're not just arguing about political issues and cultural issues but we're really talking about but how people of faith can make the most difference in challenges like abortion, addiction, drugs, human trafficking, and how to have a healthy marriage."
For example, Kirk adds, "We interview a wonderful organization, ZOE, based in Thailand with offices all over the world. They work to restore these young boys and girls to healthy lifestyles after being rescued out of trafficking. We look at performing-enhancing drugs in the professional sports world. We discuss the importance of family values, so that when your kids grow up, they'll know how to have a healthy family and how to raise kids."
Kirk continues, "We talk about the gospel, and reaching the lost, showing the world who God really is...that's the job of the church. We're interviewing this wonderful nonprofit organization called Save the Storks, and they are revolutionizing what it means to be pro-life. They position themselves as the 'third option.' You've got that pro-life/pro-choice 'fight' that's going on, and they sort of come right up the middle with grace, love, and compassion."
The purpose is to inspire faith into action.
When I asked Kirk to sum up the purpose of One on One in one word, he answered: 'inspiring.' Which to Kirk means not only a feeling, but an action.
He emphasizes, "A lot of times I find myself watching a YouTube video or I see something on social media and it makes me stop and think. I'll have a conversation about it with my family or friends, but if we don't step in and actually do something about it, it leaves us frustrated. And so, with this show, I'd like to combine 'let's connect' with 'let's really get at it.' One on One communicates that it's important to not just think about these things, but that there's a real world out there that's broken and we need to do all we can do to help fix it."
Showing the world who God really is...can a show do that? I'm believing along with Kirk that a faith like his, and that of his guests and viewers...is the evidence. Tune in to the premier of One on One, September 12, 2019, and every Thursday at 9 pm ET on TBN.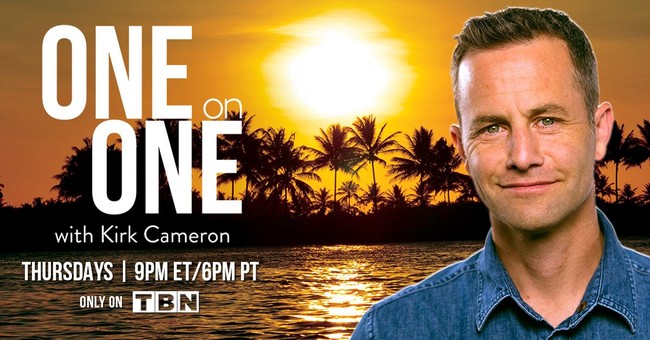 Photo Credit: ©TBN