NBC's Save Me May Need Rescuing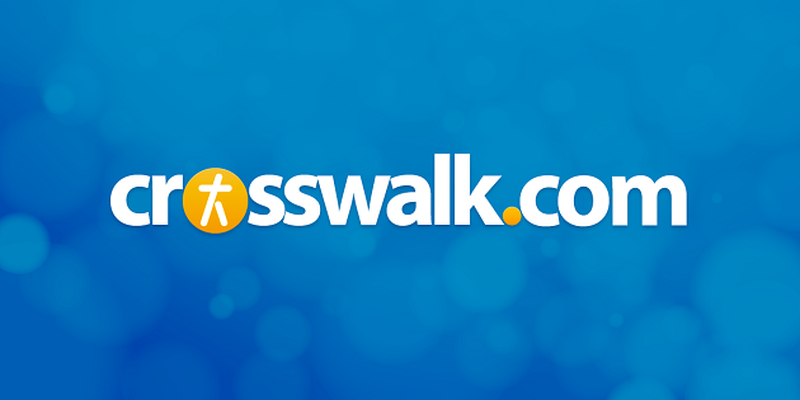 Mixing religion and entertainment, as NBC has tried to do with its new prime time TV sitcom Save Me, starring Anne Heche, can be a tricky business. Sometimes the combination works spectacularly, marrying a religious base with a significant crossover audience. When the chemistry is right, shows built around faith and divine intervention land in the ratings Top Ten year after year, and earn numerous Emmys. CBS had mainstream hits with Highway to Heaven in the 1980s and Touched by an Angel in the late 1990s. The WB/CW's 7th Heaven ran for a decade. At other times, talking-to-God/Jesus/angel dramas — like ABC's Nothing Sacred in the late 1990s, and CBS's Joan of Arcadia, in the mid-2000s — were short-lived.
For some reason, audiences have no problem when God, faith and religion are regular elements of animated comedies such as The Simpsons, Family Guy and South Park. Psychologically, a cartoon Jesus on the small screen is okay in ways that a live-action Jesus is not. But with live action sitcoms, success is more difficult to predict. And when the family at the center of show is not Christian the premise can be an especially tough sell. The Canadian Broadcasting Company's critically lauded Little Mosque on the Prairie, lasted from 2007-2012, but with steadily declining ratings.
A critical factor for Save Me, which concludes its limited run Thursday (June 13), was how viewers would receive Heche as a Cincinnati housewife and former weekend television weathercaster who converses with God. Her character, a non-churchgoer, nearly dies while choking on a sandwich, but gets a second chance after surviving – as a "prophet of God." She calls God "He-She" and describes the divine's voice (unheard by viewers) as gender neutral. In the final episode, God is embodied by Betty White. Heche's Beth Harper – quirky and scattered – has struggled with alcohol and multiple personalities.
So her family and friends are rightly skeptical of her new powers, which include reading other people's thoughts and desires. Never having set foot in a church, she thinks it might help to attend a service with a friend. At the small, suburban congregation, she finds she immediately knows the words to the gospel hymn I Saw the Light (the show's theme song is This Little Light of Mine). But later the pastor disappoints her by treating news of her powers the same way he treats a more obviously delusional congregant. Beth's divine dialogues often occur with Heche on the toilet, hands folded.
And some of the show's humor may be too raw for mainstream audiences. Example: Offering a friend unsolicited sex advice. One Million Moms, an evangelical group, attacked the show, calling it "Christian bashing" and "demeaning," and claiming Save Me has "blasphemous content." They've asked supporters to request NBC cancel the show. One critic observed that it is difficult to tell where the parable ends and the parody begins.
"This is not a religious show," Heche insisted to Craig Ferguson on The Late Late Show. But the show's fatal flaw may be that, in pursuit of a broad, network audience, it is not religious enough, neglecting its potential core supporters. Perhaps producers had the younger, spiritual-but-not religious in mind. In the past, religious community members have criticized faith-centered, network shows, alleging watered-down doctrine for mass consumption, or too much treacle. Heche, who also produces the show, says she is a strong believer in second chances. Her own complicated personal history with religion gives an added dimension to her involvement in the series.
She was raised in a very strict, religiously conservative home.
"The focus of our religious activities at home were centered on reading and memorizing the Bible," she explained. Heche's mother, from whom she has been estranged, worked with the late Jerry Falwell, and has a "reparative therapy" practice aimed at turning gay people straight. Ironically, Heche said that the airing of Save Me played a part in their reestablishing contact. Save Me drew three million viewers in its first two airings, according to Nielsen, and in its third week ratings bumped 17 percent. Such numbers spell "hit" on cable, but "on the bubble" for the network, even in the slower summer season.
If, as some critics predict, Save Me is not renewed, it may only suggest that the network prime time ratings bar is simply too high, and that cable or even the web may be the natural home for truly faith-based entertainment TV.
*Orlando-based religion writer Mark I. Pinsky is author of "The Gospel According to the Simpsons: The Spiritual Life of the World's Most Animated Family."