5 Things to Know about The Bible Project, the Viral Series with 100 Million Views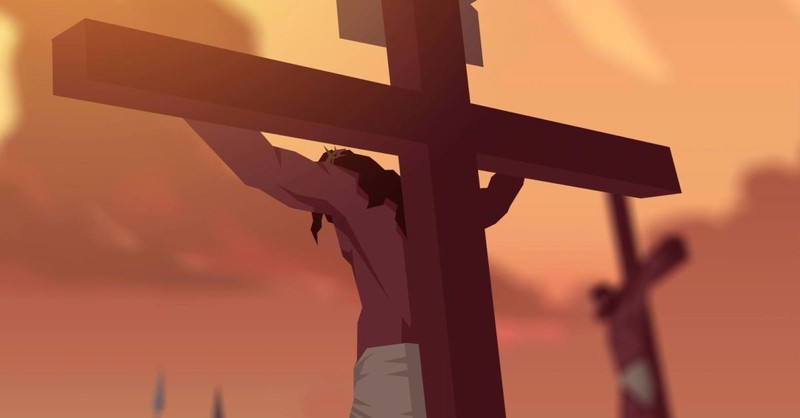 One of the most popular Bible-based channels on YouTube is one that doesn't feature a well-known actor, a popular singer, or even a TV preacher.
Yet it draws some 250,000 views a day from around the world – and has totaled more than 100 million views since its inception.
The Bible Project was launched five years ago, and today features more than 140 short-form, fully animated videos helping Christians and non-Christians alike understand the Bible better.
With 1.5 million subscribers, it has more views than many well-known television shows and movies.
Here are five things you should know about The Bible Project:
Photo courtesy: The Bible Project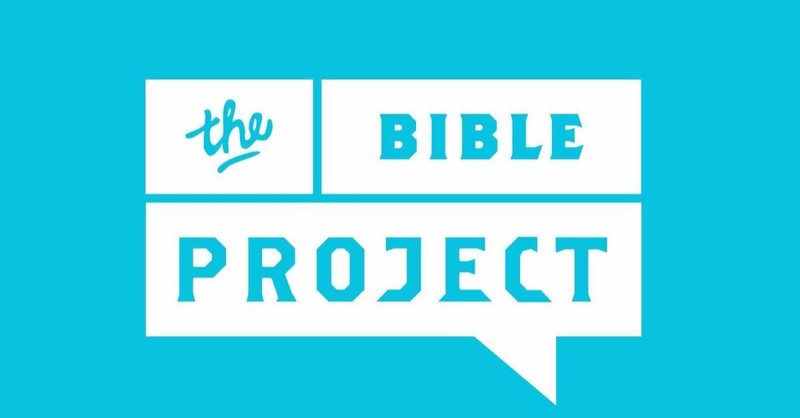 1. It's Crowdfunded – and Free
The Bible Project launched in 2014 when friends Timothy Mackie and Jonathan Collins – one-time roommates at Multnomah Bible College – posted two videos about the Bible on YouTube to gauge interest. The videos went viral, and the men subsequently asked viewers if they'd want to donate money to help produce more videos. As of today, 100,000 people have donated to the crowdfunded project.
The videos are free. And despite receiving approximately 250,000 views each day, The Bible Project has yet to monetize its channel. It is thought to be the largest YouTube channel without ads.  
"We'll always offer our videos for free," Mike McDonald, director of strategic relationships at The Bible Project, told Crosswalk.
It takes between three months and a year to make one video. 
Photo courtesy: The Bible Project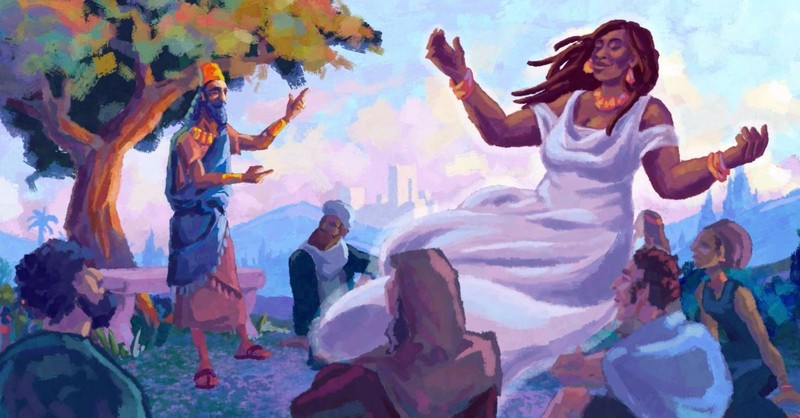 2. It Simplifies the Complex
The Bible Project's goal is to demonstrate how the 66 books of Scripture are one unified story leading to Jesus. Most videos are between five and eight minutes long.
So far, more than 140 videos have been released. There is at least one video for each book of the Bible. The Bible Project also releases themed videos – such as on subjects like "Temple," "Sacrifice and Atonement" or "Holy Spirit."
It's not uncommon, McDonald said, for someone to watch a video and exclaim: I just learned more in five minutes than I learned in a lifetime.
The Bible Project is non-denominational.
"We are The Bible Project, not the theology project," McDonald said. "And so what you will find is that we stay very true to what the Bible says, in the context that it was written and in the time that it was written."
The Bible Project also produces a popular podcast. Additionally, it has published a coffee table book and posters that summarize what is taught in the videos. 
The organization has mapped out video content for the next five years. 
Photo courtesy: The Bible Project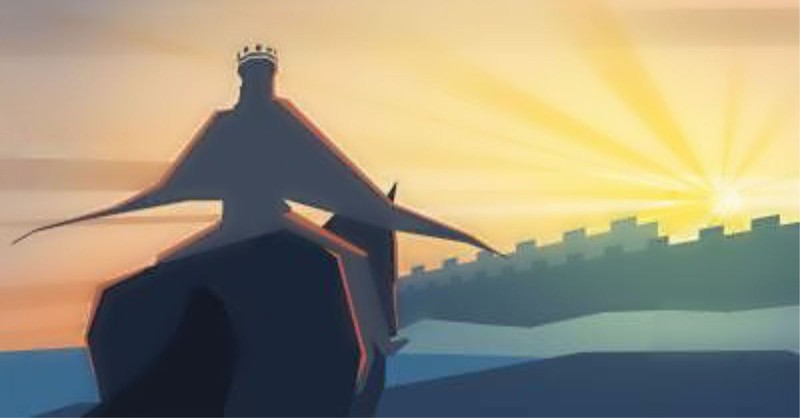 3. It's Reaching the Unreachable
The Bible Project's highest percentage of viewers? Males, ages 18-35. That also happens to be the demographics with one of the lowest numbers of people going to church in the U.S. in it: A Pew Forum study found that young adults ages 18-29 are the least likely to attend church once a week or more. That age group also comprises the smallest percentage among all age brackets within evangelicalism and Catholicism. 
"Over 50 percent of our views on YouTube come from men ages 18 to 35," McDonald said. "We're reaching a demographic that is so often difficult to reach."
But that's not all. Geographically, the Bible Project is most popular in areas such as Oregon, Washington and New York – states that are the least religious in the U.S. 
Photo courtesy: The Bible Project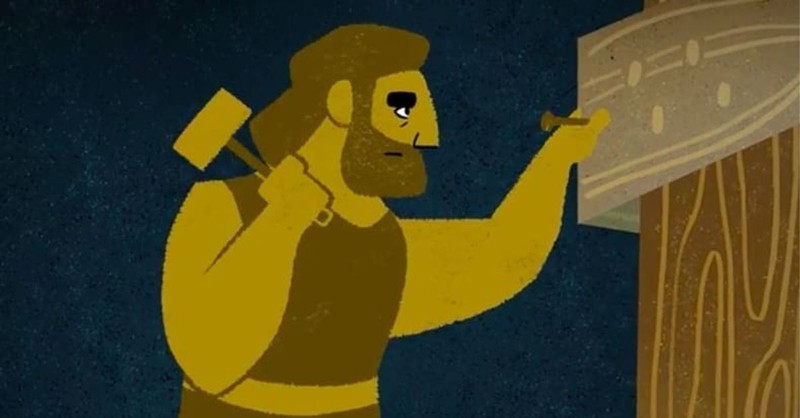 4. It's Used in Public Schools
It's not surprising that The Bible Project is popular among homeschoolers and Christian schools. But public schools in the U.S. are using it, too, McDonald said. That's because more and more schools are teaching about the Bible from a literary perspective – something that the videos cover. The videos aren't evangelistic-centric. They simply help people understand Scripture better. 
"A lot of people have never had anybody actually talk about plot or character in the Bible – and how it makes sense," McDonald said. 
It's not just U.S. public schools that use them. Rwanda's public school system incorporates The Bible Project, too.
Photo courtesy: The Bible Project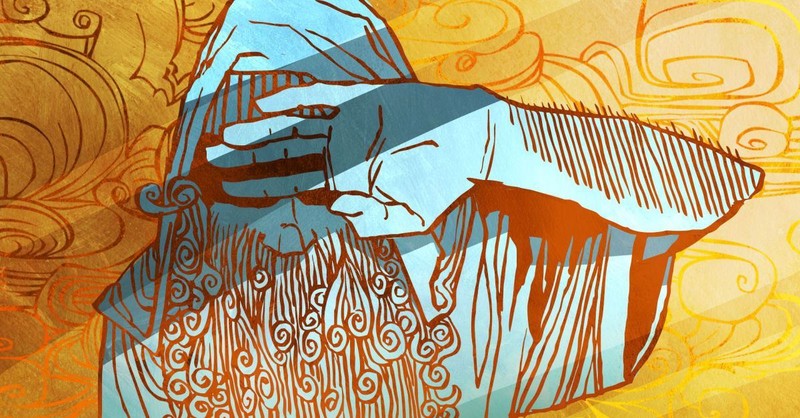 5. It's Global
It's not uncommon, McDonald said, for 90 countries to be represented in the YouTube viewing data at any given moment.  
The Bible Project's staff is reacting to this global popularity by translating their videos into other languages. The goal is to have the videos in 54 languages within five to seven years. 
"We're not just doing voiceover," McDonald said. "We're reanimating in their language context and we're redoing all the text on screen. We're getting voice actors in those countries. We're actually using local indigenous animation studios in most of these places. … It's a big job." 
The popularity of the videos, McDonald said, has surprised the staff. 
"The idea that 250,000 people every day are watching our videos," he said, "is pretty humbling."
Michael Foust is a freelance writer. Visit his blog, MichaelFoust.com.
Photo courtesy: The Bible Project
---