Engaging Culture, Not Condemning It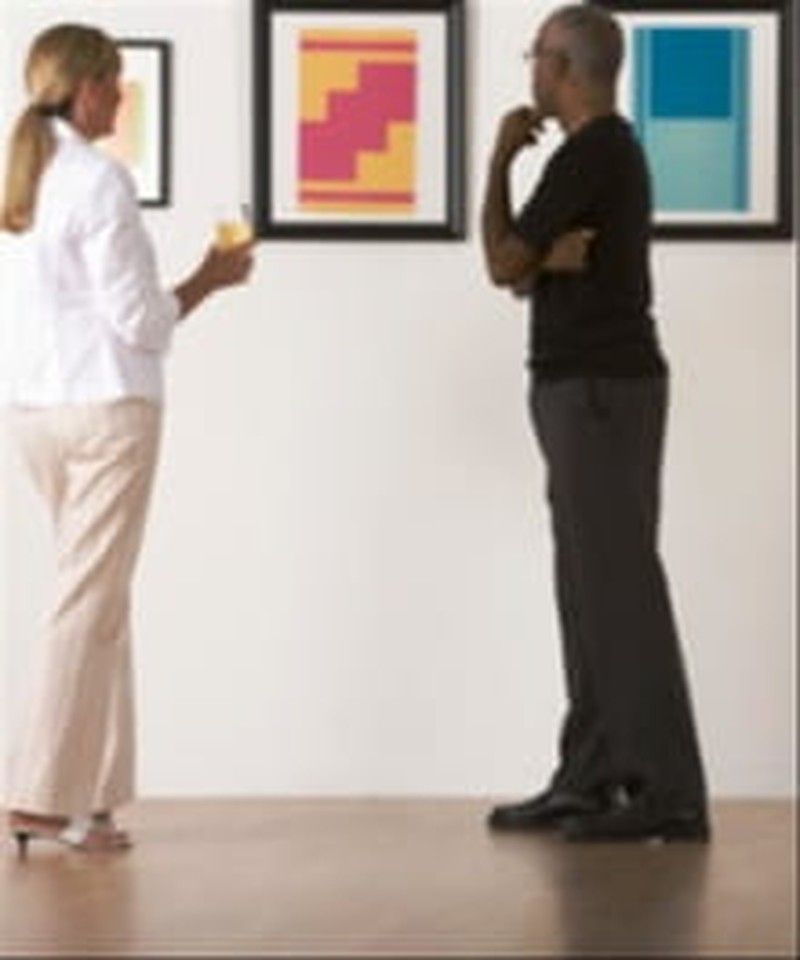 (RNS) -- The recent around-the-clock media coverage of Charlie Sheen's public unraveling has been a daily reminder of the impoverished condition of American culture.
Sixty years ago, evangelicals set out to create a richer culture, abandoning the hard-edged combativeness of fundamentalism and choosing instead to engage in a more thoughtful participation in America's cultural life.
It's been a bumpy ride. Nowhere has that been more evident than in the arts, where instead of contributing to the mainstream, evangelicals have largely opted to create art, music and books that lucratively engage their own subculture; they often have little or no influence on culture at large.
Some of that may be changing, as evidenced by the recent gathering of the International Arts Movement (IAM) in New York, where the potential and possible pitfalls of this artistic resurgence among evangelicals was on full display.
Contrary to what some might think, some evangelicals have earned the right to be heard in the mainstream art world. Chief among them is Mako Fujimura, the founder of IAM and a highly respected practitioner of the ancient Japanese art form of Nihonga.
With IAM now in its 20th year, it's clear that evangelical interest in the arts is no longer in its infancy and that evangelicals have come a long way. To be sure, there are still some wannabe artists in the mix and some evangelicals who still engage in hand-wringing insular conversations. But for the most part, the conference was brimming with thoughtful presentations by accomplished and thoughtful artists like painter Bruce Herman, filmmaker Bobette Buster, the Storling Dance Theater and others.
There is every indication that evangelicals are thinking more deeply about culture. Journalist Roberta Ahmanson's lecture, "'Til We Have Faces," was a tour de force that imaginatively and intelligently explored the portrayal of faces in the visual arts from earliest times through today. Dutch philosopher Adrienne Dengerink Chaplin reflected on how art has the potential to help us see and make sense of things, providing hope, empathy and compassion.
IAM's mission is "to engage the world that is and to create the world that ought to be." It's an idea that lacks the imperialistic chauvinism sometimes heard among evangelicals, and is refreshingly open to voices in and outside of Christian circles.
Throughout the weekend, artists were encouraged to be creative catalysts who make original and rehumanizing work. The vocabulary was fresh, provocative and uniting, providing a much-needed path for a wider dialogue about the role of art among the religious and irreligious alike.
The metaphor of culture as a "stream" evoked environmental images that can be useful for seeing the similarities between the artist's role in caring for our shared cultural estuaries and an environmentalist's work of tending the earth. Scientist Calvin DeWitt reminded artists that the nearby Hudson River was once threatened with pollutants but has been carefully restored to health. The inevitable question was: Can our cultural estuary similarly be restored to similar good health?
Given my bias that such a restoration requires a rekindling of intellectual, spiritual and creative vitality, the opening and closing sessions featured interviews I conducted with world-class poets whose Christian roots are outside popular evangelicalism.
First was poet Li-Young Lee, who brought a sense of reverence and awe for the mystery of the transcendent through his well-crafted verse.
Our conversation centered on the majestic vision, deep seriousness and heroic ideal of Lee's poetry.
I also interviewed Dana Gioia, the former chairman of the National Endowment for the Arts. A renowned poet, essayist and editor, Gioia may be the closest thing to a renaissance man of letters alive in our country today.
Brilliant and erudite, Gioia is also a man for the people, not content for the arts to be held captive by either a superficial entertainment culture or the elite. Aware of the limitations of entertainment culture to satisfy our soul's deepest yearnings, Gioia urged young artists to broaden their appetites for the theater, symphony, opera and dance, to enjoy jazz, and to read. He challenged them to create a richer culture by aiming higher in their own work.
Our culture can and should be richer and more uplifting than it is.
IAM is maturing into the kind of place where thoughtful creatives who are willing to grapple with the transcendent can find a community and a collaborative home.
Dick Staub is author of the recently released About You: Fully Human and Fully Alive and the host of The Kindlings Muse (www.thekindlings.com). His blog can be read at www.dickstaub.com.
c. 2011 Religion News Service. Used with permission.
Publication date: March 22, 2011