God's Message in Chinese Paintings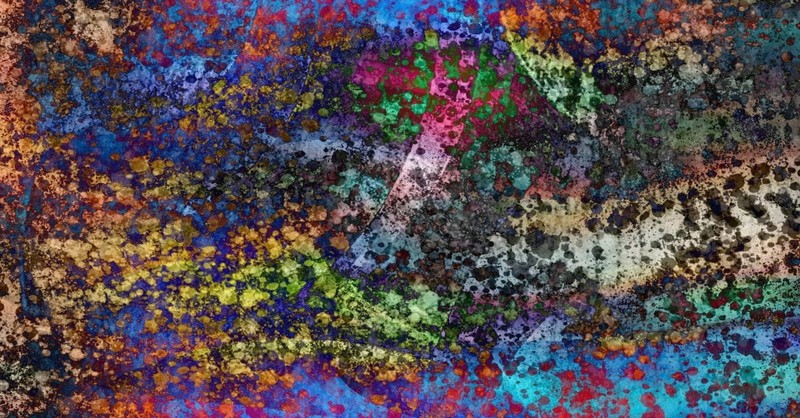 MA ON SHAN, Hong Kong—Roger Cui stood in front of a series of paintings, each depicting wrinkled, smiling faces—some missing teeth, others with their eyes crinkled shut—over a backdrop of Bible verses written in Chinese calligraphy. In a thick Beijing accent, he described the faces as the elderly men and women he met at a rural nursing home owned by Christians in the Anhui province. When the elderly first arrived, they were despondent about having been abandoned by their children, who traditionally are required to care for their parents into old age. But as the caregivers sang hymns and shared the gospel, a majority came to profess Christ. The difference is obvious just by looking at their faces, Cui said.
Cui is the head of the Cornerstone Art Associates, a group of six Christian artists who live in a 200-person artist colony on the outskirts of Beijing. Formerly an atheist police officer, Cui was moved by the love and the prayers of his mother's church when his daughter was hospitalized in 2003. Sitting by her sickbed, he started contemplating the purpose of life and what happens after death. After his daughter was completely healed, he and half his family professed Christ, and over the next five years, he threw off bad habits of drinking, gambling, and smoking. With his new purpose to live for Christ, he quit his job and opened an artist studio with an aim to evangelize through art.
Grace Wang and her paintings.After moving to the artist village last year, Cui bumped into several other Christian artists and they began gathering together to paint, pray, and fellowship. One member of their group, Grace Wang, lives in Inner Mongolia but found Cui through a online Christian message board. The group hosted its first exhibit at a recent Christian training conference in Hong Kong. They displayed a mix of Western and Eastern painting styles, including serene watercolors depicting Bible verses, traditional Chinese calligraphy, and smudgy charcoal drawings of street lamps in dark alleys—a take on Christians being a light in a dark place.
"Evangelism is sharing the good news," Cui said. "To do that, you can use words, but we use visual art to let others see God's message." Some artwork, like those with Bible verses printed on them, are direct, while others, like Cui's elderly paintings, have stories behind them.
Within the artist colony, the Christians also explain their artwork to fellow artists, a majority of whom are Buddhist. Traditional Chinese art has deep roots in Buddhism, and as artists study Buddhism to excel in the craft, many end up partaking in the faith. That's the road Tim Liu, another artist in the group, took when he started feeling dissatisfied with China's materialism. With a group of other artists, he rode an overnight train from Beijing to visit the holy Buddhist sites in Western China. On the way over, the woman seated next to him started telling him about the gospel. Although Liu couldn't recall exactly what she said, he remembered being impressed that this elderly woman had enough energy to chatter on about Jesus even as the lights of the train turned off and others fell asleep.
Liu found himself unconvinced by Buddhism, especially as he noticed how the faith changed over time. When he returned home, he took up the old woman's offer to attend her church. "When I went to the church and heard the gospel preached, I felt like this is what I was looking for," Liu said. "I've finally found it."
Liu typically specializes in sculptures, but because his work was too heavy to bring to Hong Kong, he created a collection of Chinese ink paintings with a twist. Instead of the usual scenes of mountains and monks, he incorporated English Bible verses, biblical imagery, and people of other ethnicities "because now our thinking is freed from the thousands of years of traditions."
Although there are still very few Christian artists in China and staking out a living as a full-time artist is difficult, Cui sees their role as vitally important.
"Right now in the art world, it's all about selfish gain, money, and politics," he said. "So we need to create this type of Christian painting in order to make a noise in culture."
*This Article First Published by World News Service