Steven Curtis Chapman – The Joy is Back
Lori Hatcher

Crosswalk.com Contributing Writer

Published

Nov 07, 2013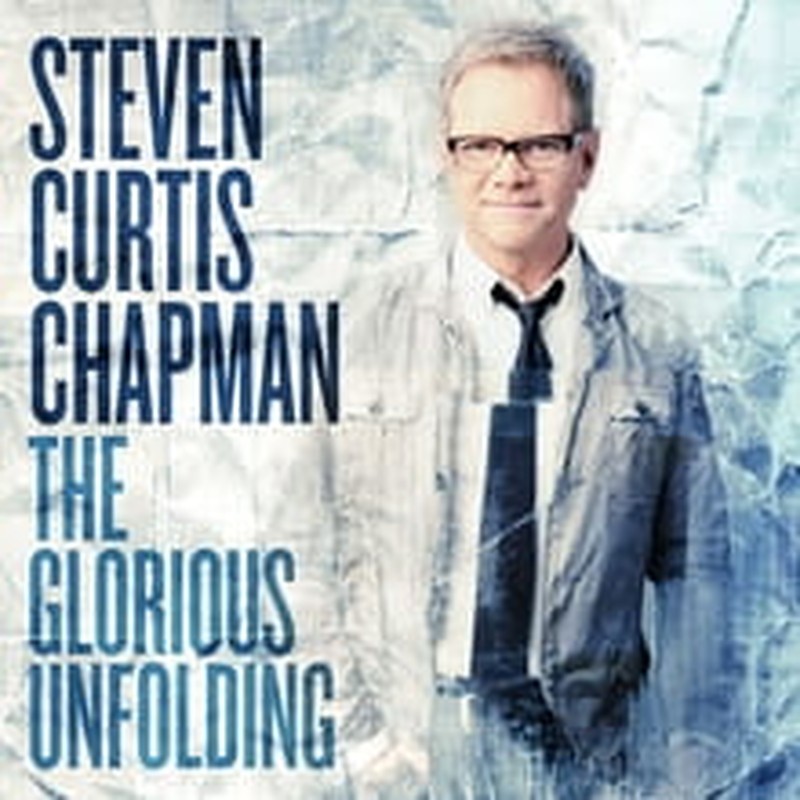 When Christian singer/songwriter Steven Curtis Chapman's 5-year-old daughter Maria was killed in a tragic accident five years ago, he wondered if he would ever sing again.
"There's not a greater pain than to be a parent and watch your child suffer," he says, "and then, the only deeper place to walk through is losing a child, and being separated from that child." Chapman and his wife, Mary Beth, have experienced both of these heartbreaks: the car that accidentally struck and killed their youngest daughter was driven by their second son, Will. "We watched our son suffer, and we watched our family and our other children experience that loss. We watched them grieve, and we watched them hurt, and then also to have the loss of our child. (The pain) goes so deep in so many directions."
As Chapman and his family moved through the dark days following Maria's death, he wondered if it would ever be appropriate to make music that was joyful, happy, and fun. Instead, he sought solace in the familiar, recording an exclusive project for Cracker Barrel that he'd always wanted to do—a collection of hymns and old songs with a bluegrass twist. Playing music he'd grown up with as the son of a guitar teacher in Pedukah, Kentucky, gave Chapman a way to express his grief, pain, and loss. It also reminded him of what he believed.
Losing Maria "didn't change what I knew to be true," the 50-year-old Chapman says. "It just took it to a much greater depth of certainty and confidence." Before, he explains, when he'd stand in front of a crowd and share his faith, he wondered if his words had credibility. "Now," he says, "I understand far more deeply what it means to say, 'God is faithful.' To be able to say, 'We have this hope, and it is our anchor.' It's one thing to say that in a real stiff breeze," he continues. "It's another thing to say it when a hurricane hits."
Had his musical career ended with the life of his youngest daughter, he would have retired with more musical accomplishments than most performers achieve in a lifetime. A professional musician since 1987, Chapman has sold more than ten million records, recorded 17 projects, including two RIAA certified platinum albums and eight RIAA certified gold albums. Along with his five Grammy® awards and 16 nominations, Chapman has won an American Music Award, recorded 47 No. 1 US radio hits, and received 57 Dove Awards, more than any other artist to date.
But God wouldn't let the music die. "We've learned the difference between moving on and moving forward," Chapman says. He and his family are now far enough along in the grieving and healing process to have gained a perspective they didn't have in the early days. "We've moved forward, and continue to, but we'll never move on from the fact that we've lost a child, and we grieve that."
But slowly, Chapman began to realize, "There's a story unfolding. It involves some really difficult, painful, and hard chapters, but also some incredibly amazing ones." In all of this, he says, "God is unfolding and unveiling an incredible plan for our lives that won't be fully revealed until Heaven, until we're home." Being able to explore this truth in music has brought meaning and purpose to his family. "By God's grace," he says, "we have not only survived to this point, we have experienced incredible healing."
Chapman chronicles his family's journey in his latest musical project, The Glorious Unfolding. Each song on the album describes a chapter in the incredible story God is revealing to him. "Little bit by little bit," Chapman says with certainty, "God is finishing what he starts. Philippians 1:6 says, 'He who began a good work in you will be faithful to complete it.' This project celebrates how God is completing his work."
Listening to The Glorious Unfolding, which released on September 30, is like leafing through pages of the most recent Chapman family photo album. Chapman wrote one song, "Together," for his wife of almost 29 years. "God has held my wife and me together," he says, "in spite of statistics that show that most marriages don't survive the loss of a child." He composed another song, "One and Only You," for his eldest adopted daughter, Shohannah. A third honors his grandmother, who passed away last year at 99, leaving behind a legacy of faith. The album also contains the poignant tribute, "Michael and Maria," dedicated to a friend's 15-year old son and his own daughter, both of whom died in accidents.
Unlike the music recorded in the early days following Maria's death, which painted Chapman's grief journey in somber shades of grey, The Glorious Unfolding is a bright celebration. Splashes of joy highlight a happy, fun-filled musical canvas. Early reviews of the project reflect this. One booking agent commented, "It's good hear the smile back in your music."
Chapman agrees. Likening himself to Olympic athlete Eric Liddel, who said, "God made me fast, and when I run, I feel his pleasure," he says, "When I play, make, and record music, I feel God's pleasure. This is what I was made for. I feel like this record captures that in a really exciting way for me, so I'm excited to share it with people."
And share it he will. In September Chapman joined Grammy Award winner and Columbia International University alumna Laura Story and singer Jason Grey to launch a 35-city tour showcasing the message of hope contained in The Glorious Unfolding. CIU is partnering with Shandon Baptist Church to bring the tour to Columbia on November 1 in honor of CIU's 90th anniversary.
Chapman plans to share his family's story, including the most recent chapters, with his audiences. He celebrates the addition of his first granddaughter, Ailie, to their family as "a new life, a new beginning, and a great, great gift." He rejoices in his son Will's recent marriage to "an amazing, incredible young lady," and talks about the healing God has brought into his life following his sister's accident. "Will is a walking miracle. He's a warrior, a very strong man, and I'm just so proud of him and thankful for him."
While Will is, according to Chapman, "doing remarkably well," he also knows that his part in his sister's death will be something he lives with for the rest of his life. "He has to trust God to carry it for him," Chapman says, "It's a daily struggle."
But as the Chapman family moves forward into times of healing and ministry, they recognize God is with them. "God's promises have held us," Chapman says. "There's no other explanation. It's not my goodness. It's not my determination. Our commitment to each other wouldn't have held us. We're trusting that God's promises are true, that we'll see Maria again, and that there is a place where one day we're going to be gathered together. God has not left us. His strength has been made perfect in our weakness, and he has held us together. I'm confident of that."
*This article originally appeared in the October issue of Reach Out, Columbia magazine (www.reachoutcolumbia.com) and is used with permission.
**Lori Hatcher is an author, blogger, and women's ministry speaker. She shares an empty nest in Columbia, South Carolina, with her ministry and marriage partner, David, and her freckle-faced, four-footed boy, Winston. A homeschool mom for 17 years, she's the author of the devotional book, Joy in the Journey – Encouragement for Homeschooling Moms (available from Amazon.com). You'll find her pondering the marvelous and the mundane on her blog, Hungry for God. . . Starving for Time (www.lorihatcher.com).