Street Pianos: The "Play Me I'm Yours" Project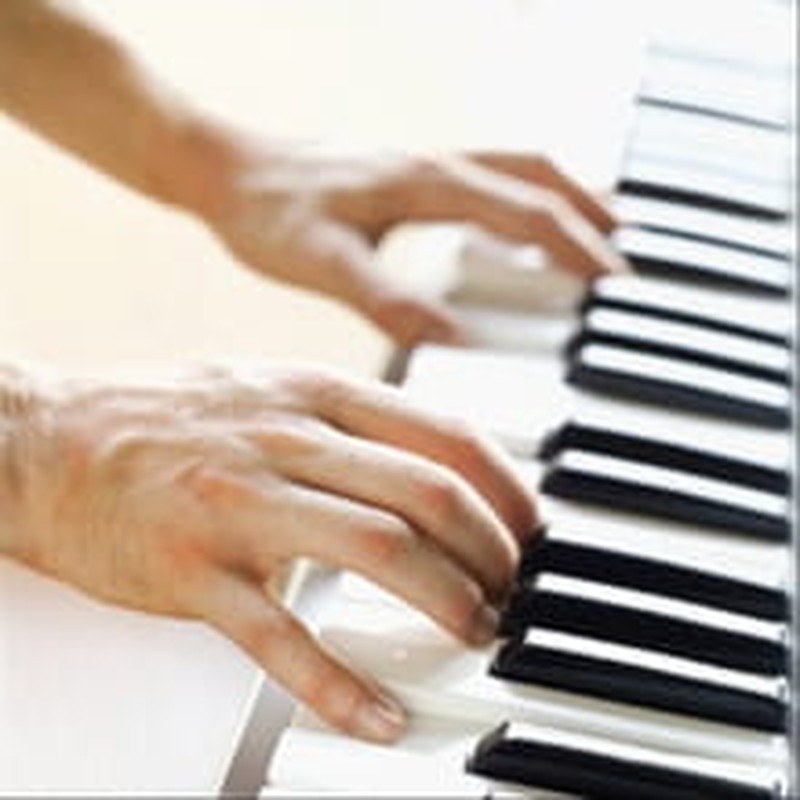 (WNS)—Moments before noon Thursday, a crowd gathered around a decorated piano on Santa Monica Pier. Overlooking the rolling waves of Pacific Ocean and the mountains hedging the Pacific Coast Highway, the piano boasted gaudy paint, patterned paper, and piano notes, with tiny human figurines posing on top. Just above the keys, the phrase "play me, i'm yours" lured passers-by in bold print.

As the clock struck noon, 15-year-old Daniel Kim poised his hands over the keyboard and—after a minor fumble with the sheet music—he pressed into the keys to play Prelude No. 1 from Bach's "The Well-Tempered Clavier, Book One."

At that exact moment, 29 other pianists also performed the same piece on their own decorated pianos placed all over Los Angeles. The performances officially kicked off the Los Angeles portion of "Play Me, I'm Yours," a global public art project where community members decorate pianos then place them in public areas for the public to play.

Created by British artist Luke Jerram, the project first appeared in Birmingham, UK, and has spread across Europe and North America like an open-invitation gypsy caravan, filling the streets and parks with music for several weeks each time. Jerram hopes the pianos will introduce interaction in the community through the infectious melody and pleasure of art.

For the next three weeks, Los Angeles gets its chance to play. Hosted by the Los Angeles Chambers of Orchestra (LACO) and various other local organizations, the pianos had been set out since April 9. Except for the "Play Me, I'm Yours" message, no single piano looks the same—each is a creative canvas for local artists and organizations. For example, local artist Danny Heller decorated the piano at the Los Angeles City Complex with modernist, minimalistic paintings of downtown L.A.'s vintage landmarks.

"It's a project that involves the whole community," said Nicolette Atkins, marketing director of LACO. "The idea is that art and music is open to anyone and everyone."

Kim continued his performance at Santa Monica Pier with a second piece from Bach, then ended with the more vivacious "Toccata" by Prokofiev. As he played the last note, the crowd broke out in applause.

Kim, who has been playing piano for 10 years, said he wasn't nervous at all.

"I'm just here to have a good time," Kim said. "I'm excited to represent my school and be able to play this beautiful piano."

Kim attends Crossroads School, a private college preparatory school in Santa Monica that was also in charge of decorating the piano.

Although the piano is coated with a waterproof plastic cover to protect it from wet weather, the foot pedals, painted beige with tiny red dots for the "toenails," are already worn off from being stepped on so many times since being installed Monday.

Earlier in the day, a middle-aged man in a ball cap stepped up the to piano and tinkled several soft pieces back-to-back, both feet tapping gently to the music.

"Muy bien," said an onlooker when he finished. He smiled shyly, and she conversed with him a bit more in Spanglish. As the man lumbered off, the piano was empty for a minute before two kids climbed on top of the stool and tentatively banged out some notes.

"I think it's wonderful," said Sherry Steinberg, a retired resident who came to hear the performance after reading about the project in the Los Angeles Times. "They're making art available to everybody in the city, not just somebody who can afford it."

This story first appeared on WORLD California.

c. 2012 World News Service. Used with permission.