The Moment When Stacey Dash Surrendered Her Life to God
Stacey Dash

Author, "There Goes My Social Life"

2016

20 Jun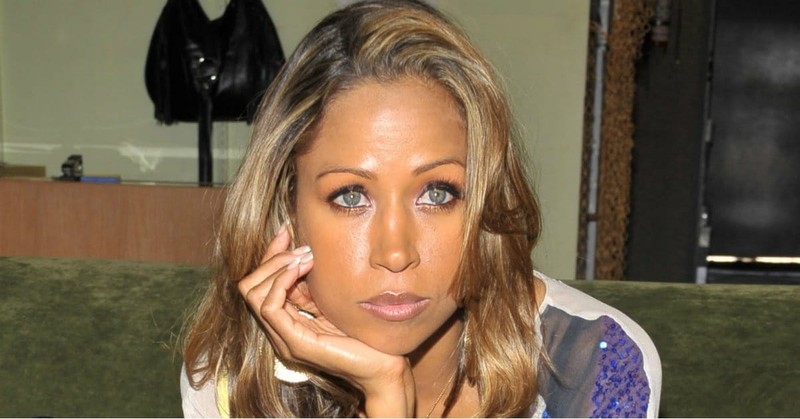 Actress-turned-conservative commentator Stacey Dash's new tell-all, There Goes My Social Life, is replete with much tragedy and sorrow. But it ends with a message of hope and faith.
While drugs, sexual and emotional abuse scar Dash from the time she is a toddler, today the star most famously of Clueless has found comfort, direction and purpose through God.
The following excerpt, adapted from her new book, reveals the moment after Dash had effectively hit rock bottom following the collapse of another relationship, her near financial ruin and the revelation that Dash had contracted a sexually transmitted disease, at which time she gives herself to God.
In today's society, it is not very popular to talk about God's laws and precepts. In fact, if the Caitlyn Jenner saga showed us anything, it's that society wants everyone to consider God's order as oppression. Facing it, changing it, challenging God's creation—and His established order—is considered brave and celebrated as "courageous." (ESPN controversially gave Jenner the ESPY award for courage, which raised a lot of eyebrows. Bob Costas, who didn't believe Jenner was the most deserving athlete, called it a "tabloid play.")
So let's get this straight, America.
Marriage, unborn babies, and even gender = oppressive.
Divorce, abortion, and surgical mutilation = emancipating.
But my own life—and probably yours—doesn't play out that way. In real life, getting married and staying married is a pathway to higher levels of financial stability and peace. In real life, having an abortion causes death, regret, and other health complications. In real life, you can't surgically enhance yourself to self-realization.
I thought that having sex outside of marriage would be fun and exciting. I thought that having an affair could be justified. After all, I didn't know he was married when it all started.
I thought that drugs wouldn't affect me, that I could still make good decisions and be healthy.
I didn't anticipate that these decisions would leave me worse than broke, emotionally devastated, and with a sexually transmitted disease.
Finally, I found a nice but small apartment that had two bedrooms and a doorman. I moved everything I owned to that house. I had 750 boxes of things. Gina [Dash's assistant], God bless her, did the best she could, but we couldn't walk through the hallways it was so crowded.
As we were standing in our new place, Lola [Dash's daughter] and I—both at the same time—just broke down crying. I took her hand, led her into the bathroom, shut the door, and climbed into the bathtub. It was the only place free of boxes.
"I can't breathe here," she said.
"Me either."
We cried for twenty minutes, sitting in the tub in an apartment we'd never seen before. Finally, I was able to get a handle on my emotions.
"I promise you this," I said, clearing my throat. "Mama's gonna make this beautiful. This is gonna be all right. We're gonna be fine. We're gonna do it one room at a time, one day at a time."
And that's exactly what we did. Lola, Gina, and I unpacked each box and tried to make the apartment into yet another home. And there, while unpacking the boxes, I made a decision that would affect the rest of my life. No more men. For real this time. I was going to get work, take care of myself, and try to forge a path for Austin [Dash's son], Lola, and me that didn't rely on anyone else. I had no money, no job, and no agent. Because I was broken emotionally and broke financially, I couldn't do anything but call out to God. Finally. After all of those years sort of running away from God, I know He got my attention. This is when I went to Him and made a promise.
The author of Psalms wrote, "How I long for your precepts! Preserve my life in your righteousness."
We are living in a unique cultural moment. On every side, the society seems to be pushing our boundaries... telling us that God's laws and order are oppressive. That's why we must dig our feet into the ground and make the decision to believe in God's truth, not the culture's lies.
God has given us a choice. In fact, it's the same exact choice He's given all other cultures and all individuals. In Deuteronomy, God instructs: "I call heaven and earth to witness against you today, that I have set before you life and death, blessing and curse. Therefore choose life, that you and your offspring may live."
Now is exactly the time that Americans need to choose correctly. I was finally ready to try.
"Okay, God, I give up," I cried. "I surrender. Let's do it Your way from now on."
In There Goes My Social Life, Stacey Dash explains how she became a conservative, sharing incredible stories of her rough upbringing in South Bronx and her tumultuous Hollywood career to movingly illustrate her strong opinions about the value of a good education, the importance of family, the inanity of political correctness, and the power of personal responsibility.
Publication date: June 20, 2016