Cherishing the Presence of God
Psalm 84:10 gives us an important perspective of God's presence,
For a day in Your courts is better than a thousand.  I would rather be a doorkeeper in the house of my God than dwell in the tents of wickedness.
When the psalmist talks about "a day in Your courts," he is not talking about being in some building or admiring some bit of religious architecture.  He is talking about enjoying the presence of God.  As verse 2 of this psalm says,
My soul longs, yes, even faints for the courts of the LORD; my heart and my flesh cry out for the living God.            
God is so good that just one day with Him is better than a thousand anywhere else.  Just to be on the threshold, just to be on the doorstep, just to feel the slightest fringes, if you would, of the presence of God, is better than spending a thousand days anywhere else.
I think The Message Bible conveys the idea of verse 10, 
One day spent in your house, this beautiful place of worship, beats thousands spent on Greek island beaches.  I'd rather scrub floors in the house of my God than be honored as a guest in the palace of sin.
Not long ago, I was walking through the neighborhood (I do this from time to time) just having a prayer walk.  I walked for maybe 45 minutes and just prayed and worshiped God.
As I started thinking about all of the good things He has done for me, I began to sense His presence, and I started to cry.  Now, I don't know what the neighbors thought if they happened to look out their window, but I didn't care, because I so appreciate His presence in my life.
I encourage you today to learn to cherish the presence of God!
---
Visit the Answers with Bayless Conley website for more ways to connect with God.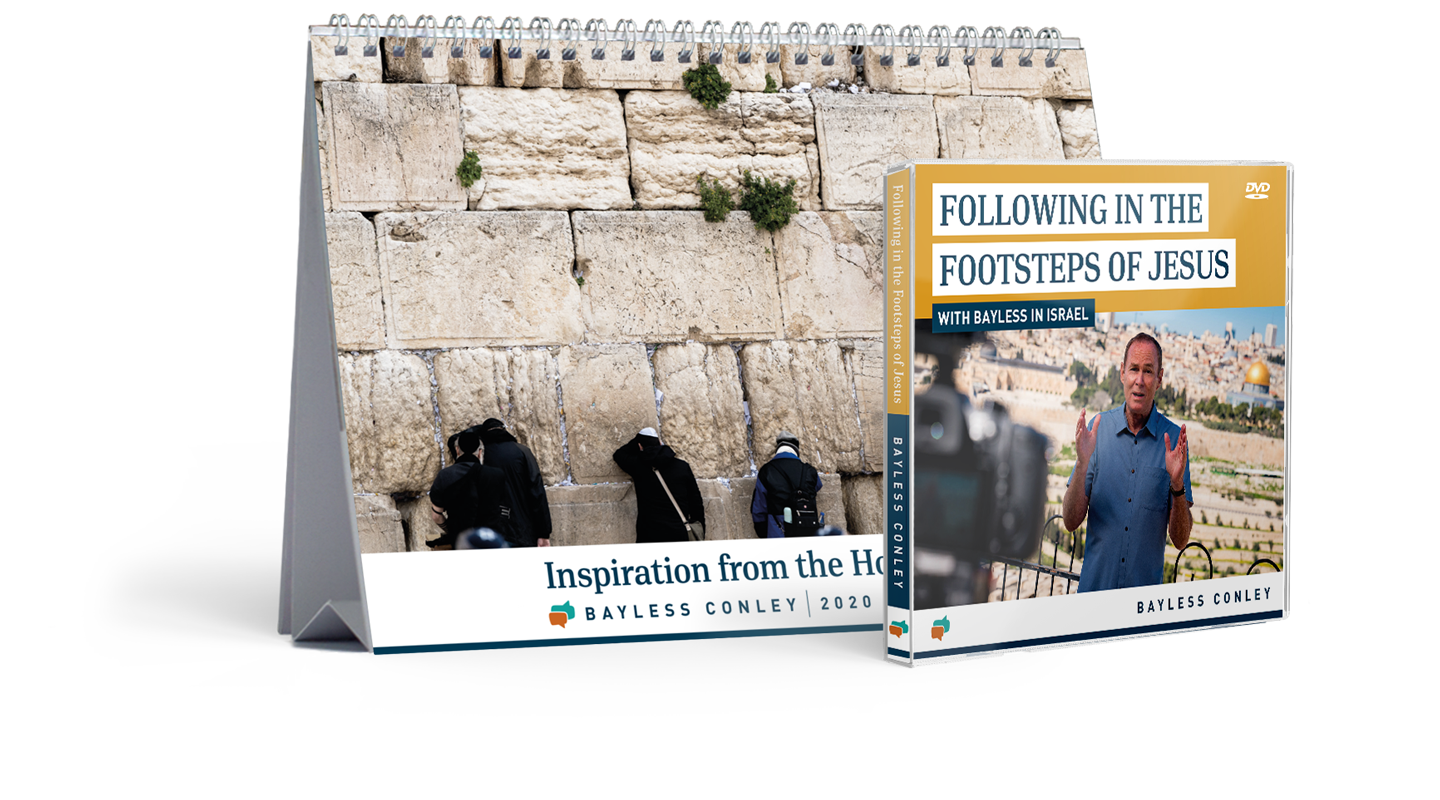 Be encouraged throughout the year ahead!
Request your copy of the new 2020 desk calendar, Inspiration from the Holy Land, as our thanks for your gift of any amount today. May the Scriptures in this scenic calendar be a source of inspiration for the year ahead!
And when you give $50 or more today, you will receive Bayless' full Israel Package, which includes
the scenic 2020 desk calendar, Inspiration from the Holy Land, and
a special 3-DVD series of messages filmed with Bayless in Israel, called Following in the Footsteps of Jesus
Follow Bayless as he shares insights from the Book of Matthew while taking you on a visual journey to follow in Jesus' footsteps—all to strengthen your faith in Him.
We pray these resources remind you of the eternal truths in Scripture and the hope we have in every season—and thank you for giving generously today to connect more people to our living Jesus!