Getting to the Roots - The Crosswalk Devotional - June 2
Getting to the Roots
by Annie Yorty
Hebrews 12:15 (NIV): See to it that no one falls short of the grace of God and that no bitter root grows up to cause trouble and defile many.
Crack! In an instant, lightning sheared the lofty locust tree in my backyard down the middle. Unable to salvage any part, my husband cut the trunk at the grass line. Since that day four years ago, the bare stump has been the only evidence of the shady canopy that once was.
This year, a strange thing happened. July was blazing hot with sparse rain. The ground parched and the grass withered. But about a week into the drought, vibrant spring-green shoots sprang up among spiky sticks of brown grass, covering a wide area of the yard.
"Did you see all those weeds out there?" I asked my husband one day.
"Don't worry, I'll mow them down," he reassured. True to his word, the stalks were gone the next day.
But they didn't stay gone. Stubbornly, up they shot again within less than a week. "How can they be so lush and prolific when the grass is so dead?" I lamented.
This time, we examined them more closely. From the vantage of our upstairs window, we noticed a pattern. The new plants spread out in the direction of the roots of the long-perished tree. Our yard was sprouting a small forest of locust trees!
In a flurry of research, I learned it's not uncommon for roots of trees to send up suckers, or new growth when stressed. Why the act of cutting the tree didn't produce this problem years ago was a mystery to me. I was even more astounded by the production of healthy green plants in the middle of a drought after four years of dormancy.
By this time, my diligent husband had snipped off the young trees a couple more times, but they showed no sign of abating. A desperate phone call to the agricultural extension office provided insight.
"You should have treated the trunk with a decomposition agent as soon as you cut it," she advised. "In time, it works its way down to the roots and kills them." I rolled my eyes. To put it botanically, that flower had already blossomed.
"What options do I have now, four years later?"
"You can spray the shoots with an herbicide, or just keep cutting them back. Eventually, they'll stop growing." Clearly, there was no easy or quick remedy. It would simply take time for the roots to stop producing.
Shaking my head in disbelief at the tenacity of the locust's roots, I remembered a Bible verse. Hebrews 12:15 (NIV) warns, "See to it that no one falls short of the grace of God and that no bitter root grows up to cause trouble and defile many." Suddenly, this metaphor came alive.
When allowed to flourish, bitterness is a profuse, yet poisonous, plant which sinks deep roots. At times, I've taken this verse to heart and ruthlessly chopped it off at the source. But I often find, just like my tree, bitterness lies dormant until it finds the right conditions to emerge again.
My locust didn't send up sucker plants until the drought stressed the roots. In the same way, we're most susceptible to bitterness during dry and difficult times of life. The job fell through. A friend disappointed. A loved one died. It's often during those rough patches that we neglect to consume the soul-sustaining Word of God.
Eventually, we notice the tendrils of bitterness pushing through to the surface. The evidence is clear. First, bitter events ride round and round on the carousel of our memory, ever-present. Next, tidbits of gossip slide into conversations. Finally, we find ourselves fantasizing about the offender "getting what they deserve." By then, our hearts are strangled. We've fallen short of God's grace, and the roots of bitterness bloom.
Grace.
The writer of Hebrews tells us that God's grace is the herbicide that destroys bitterness, roots and all. It should be applied immediately and liberally to the wounds of life. In ignorance, I thought the chain saw killed the locust tree, so I didn't treat the stump. In the same way, we often assume bitterness is gone when a painful circumstance passes, neglecting to cover the wound with grace. Just like my tree roots, bitterness waits patiently for an opportune moment to flourish.
Have you noticed that your nicely manicured lawn of life has suddenly become overgrown with seedlings of bitterness? Take heart! When we saturate them with the grace of God each and every time they appear, the roots of bitterness will eventually die out.
Gardening can be hard, strength-sapping work. Likewise, rooting out bitterness requires perseverance. We sometimes get discouraged, wondering if the roots will ever die.
Ultimately, hope is found in another righteous Root. Jesus, our Savior, is called the Root of Jesse. Long ago, when the Jewish nation rejected God, they were scattered and bitter. All God's promises seemed dead to them. Yet from the roots of the nation sprang Jesus, the Deliverer. He is the source of abundant grace. And He has already triumphed over our bitterness.
Generously apply God's grace, and those hidden roots of bitterness will decompose, creating fertile soil for the good God will grow in your life.
Intersecting Faith and Life:
Ask God to reveal any bitterness that might be lurking under the surface in your life. How does meditating on the abundant grace you've received from God motivate you to root it out?
For Further reading:
Colossians 3:8-15
Ephesians 4:30-32
Photo credit: ©iStock/Getty Images Plus/Richard McMillin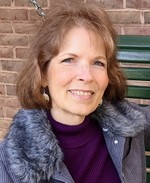 Annie Yorty writes and speaks to encourage others to perceive God's person, presence, provision, and purpose in the unexpected twists and turns of life. Married to her high school sweetheart and living in Pennsylvania, she mothers a teen, two adult children (one with intellectual disabilities), and a furry beast labradoodle. She has written From Ignorance to Bliss: God's Heart Revealed through Down Syndrome. Please connect with her at http://annieyorty.com/, Facebook, and Instagram.
Check out fantastic resources on Faith, Family, and Fun at Crosswalk.com!