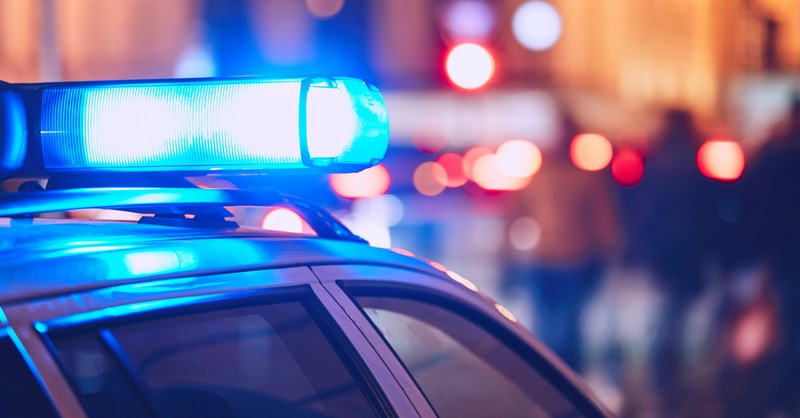 God's Good Grace
by Ryan Duncan
For it is by grace you have been saved, through faith and this is not from yourselves, it is the gift of God, not by works, so that no one can boast. - Ephesians 2:8-9
I was driving back to my apartment when I came to a stop sign on the side of the road. Now, I knew this area didn't get much traffic, and I was in a big hurry to be home. So instead of coming to a complete stop, I made a quick glance to make sure there were no cars coming… and coasted through to the next street. That's when I looked in my rearview mirror and saw there was a car behind me, specifically a white car with spinning lights and the word "police" stamped across it. In that moment I knew I had to be the dumbest driver in the history of automobiles. Sure enough, the lights went on and I got pulled over.
After the officer had taken my license and registration, I sat in my car feeling like an idiot. All I'd needed to do was stop for a full second and I wouldn't be in this mess. I attempted to calculate the cost of the ticket, and which part of my budget I'd have to slash in order to pay it. I suspected it would be the grocery section, and that I'd be eating a lot of ramen noodles in the following week. Instead, the officer walked back to my car, handed me my license, and said, "I'll just give you a warning this time. Drive safely." I was floored.
When I think about the relief that came over me in that moment, I begin to truly understand how much grace God has shown me in my life. Running a stop sign has been the least of my sins. It's very humbling to look through the darker moments of your life and realize God has forgiven you if you've asked him to. Christians can get so lost in the concept of grace that we forget what it's like to really experience it, to feel the weight of guilt and shame – and sometimes even consequence – suddenly lifted from our shoulders. With Grace, you immediately get a clean slate, every mistake from the past is gone, and once you've experienced that you begin to understand the power that lies in verses like John 1:17:
"For the law was given through Moses; grace and truth came through Jesus Christ."
Intersecting Faith and Life: This day, extend the same grace toward others that God extended to you.
Further Reading
Ephesians 1:7-8
Check out fantastic resources on Faith, Family, and Fun at Crosswalk.com!
Parenting in this day and age is not for the faint at heart. That's why Mama Take Heart is here to help you be the gospel-centered, compassionate, and influential voice in your Gen-Z daughter's life. In this show, we give listeners the tools they need to love and lead well in their child's formative years. Host Robrenna Redl is here to help equip and empower you with resources and practical takeaways, whether you're looking for ways to intentionally connect or to have hard conversations. So don't fret, Mama. Instead, take heart!