God's Will Is Best - The Crosswalk Devotional - May 19
God's Will Is Best
By Liz Lampkin
Jeremiah 29:11, For I know the plans I have for you, "declares the Lord", plans to prosper you and not to harm you, plans to give you hope and a future.
I recently celebrated a major milestone. I became a homeowner. I cried, laughed, and celebrated while diligently preparing to move. As my son, my father, and I fearlessly packed our belongings I couldn't wait until we were settled into our new home. During this time, I had so many plans as many of us do. I was going to have an amazing summer filled with new adventures as a homeowner while settling in. Little did I know, my life was about to drastically change. In early spring, I came home from work in an upbeat mood. Upon entering my new home, I spoke to my loved ones and completed my routine check-in. After seeing that everyone and everything were fine, I began preparing dinner as normal.
As I made my way to the kitchen, my father called out for me to raise the window in his room to allow fresh air to come in. I did so, turned around, and asked was it up high enough? He didn't respond. I asked him was he okay? Still, no response. I walked over to him and he was gasping for air. I immediately called my siblings and the ambulance. Unbeknownst to me, that would be the last time my father would be in my physical presence. My world changed and was turned completely upside down. I was heartbroken, grief-stricken, and left feeling empty. Growing up, and as an adult, my parents were my rock. They were the people I could always depend on for anything I needed.
When my father passed away, I felt helpless. I knew things in my life were about to shift. I didn't know what life was going to look like without my father-without parents. I was afraid of what was to come because I didn't know what to expect. That's the thing about change. It's fearing the unknown because the unknown isn't a part of the plans we make. It's about adjusting to things we didn't anticipate. It takes us out of our comfort zones. It shakes up our beliefs and alters our plans. While change brings about deviation in our lives, it's important to understand that no matter what we have planned, if it does not align with God's plans for our lives, our plans will change. Here's why.
In Jeremiah 29:11, the writer lets us know that God knows the plans He has for us. He designed our past, He knows about our present; therefore, He knows our future. Everything that has happened, is happening, and will happen is a part of God's plan for our lives and it is for our good. Does this mean we won't experience heartbreak and hardships? Not at all. It simply means that God is in control of our lives, and every second He allows us to live is mapped out for a greater purpose in Him. While many of us may be fearful of change, both good and bad, just know that it's purposed to create a greater change in you.
Had my father not passed away, I would have failed to see the fullness of God as my Heavenly Father and Provider. I would have failed to experience His strength and love as He carried me through my grief. I would have ignored His will for my life during my season of grief and delayed the opportunity to become closer to Him. So many times we become comfortable with the go-to people in our lives that we become dependent on them. It's natural! That's why God places them in our lives. However, He does not put them in our lives to replace Him, but to thank Him for them and to use them as He sees fit.
Intersecting Faith and Life:
God's will unfold in our lives during every season and it's always what's best for us. Everything we go through, feel, or experience, is a part of His master plan for His creation for a specific purpose. In what ways have you allowed God's plan to unfold in your life? What steps have you taken to know and understand His will for you?
Further Reading:
Photo credit: Diana Simumpande/Unsplash.com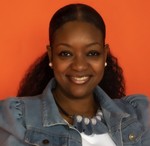 Author Liz Lampkin is an experienced writer, teacher, and speaker. She is an advocate for singles who encourages them to live their best life God's way. Follow her on Instagram @Liz_Lampkin.
Check out fantastic resources on Faith, Family, and Fun at Crosswalk.com!
Want to grow your prayer life? The So Much More Podcast shows you how to create space to be with God. This podcast, hosted by Jodie Niznik, introduces you to two types of scripture experiences: Lectio Divina and Imaginative Prayer. Join our growing prayer community today!