Recognizing God's Love for You - The Crosswalk Devotional - May 28
Recognizing God's Love For You
By Aaron Brown
"When I observe your heavens, the work of your fingers, the moon and the stars, which you set in place, what is a human being that you remember him, a son of man that you look after him?" (Psalm 8:3-4)
Doubting God's Love
The moon. The stars. The sun. Earth, its animals, and the sea. God created all of these things and set them in motion. Within the first chapter of Genesis, God also created something more valuable, His image-bearers, mankind.
As David writes, God remembers us and He looks after us. When we read other stories in the Bible we see this same love reflected.
Despite their sin, God looked after the Israelites. Despite committing murder, God still had a plan for Moses. And though he ran away from his task, God pursued Jonah. God loves us too, despite our sinful nature.
That's one quality that makes us different from God's other creations - rebellion. And it's this same quality that makes us doubt God's love.
Whether a one-time offense or a habit, sin causes us to feel separated from God. Yet, in spite of our sinful tendencies, God's love remains. Moreover, His love for us remains greater than His care for anything else. Nothing can change this truth (Romans 8:38-39).
The question is, do you believe that God loves you?
And if not, what causes you to doubt?
After the Israelites fled Egypt, there came a time when they doubted God's care. They doubted because they encountered hardship (Exodus 16:3). Jonah fled from God after the Lord wanted to use him (Jonah 1:1-2). He lacked trust in God's plan.
Hardship, illness, loss, or any type of suffering can tempt us to do the same. And as we step away from God, we step into sin.
Life did improve, however, for the Israelites and for Jonah, after a change in perspective. They learned to recognize God's love for them. We would benefit from learning the same lesson.
Recognizing God's Love
Jesus highlighted God's love for man when He made a comparison between the humans and the birds of the sky (Matthew 6:26). In this comparison, we see an everyday truth that we take for granted. God looks after the animals. He provides for them though they have no means of storage like we do.
How often do we fret about the squirrels or birds in our neighborhood finding food? Yet, how often do we question God's provision in our own lives?
If the birds don't have to worry about what they'll eat, why would we? God cares more for us than He does for them.
After doubting his ability to carry out God's will, Moses needed a shift in perspective. God reassured Moses that He would be there for guidance (Exodus 3:11-12). From there Moses had his ups and downs, but every time he did well in life, he had trust in God. Or in other words, he recognized God's love for him.
The same is true for us. Life is easier when we recognize God's presence in our lives and put trust in Him.
Recognizing God's love on a daily basis is no easy feat, but when we can do so, the proper perspective brings plenty of benefits. Doubt turns into faith. Despair becomes hope. And indifference makes way for love.
Intersecting Faith and Life:
We not only bear God's image, but we have an ability to worship unlike any of God's other creations. We sing songs, offer sacrifices, and make the conscious choice to praise. Is there any surprise then that God loves us so much?
Sometimes believing in God's love comes naturally, but sometimes we enter seasons of life where unconditional love seems unbelievable. Even if we find ourselves in this position, there is a way out. The solution is revealed through the Israelites, Moses, and Jonah. We change our perspective by remembering what the Lord has done (Jonah 2:7).
Unlike these Bible figures, we have Scripture to look back on. We can read about God's marvelous works and quote Scripture to remind ourselves of truth. In addition, we can do what they did, and simply reflect on our own lives.
God has blessed us and He does so every day. We just have to take the time to spot those blessings. When you recognize God's love on display, write down what you realize, share with a friend. The more we remember God's love in the present, the less we'll doubt in the future.
Further Reading:
Romans 8:38-39
Exodus 16:3
Photo credit: ©GettyImages/kieferpix
---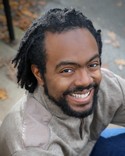 Aaron D'Anthony Brown is a freelance writer, hip-hop dance teacher, and visual artist, living in Virginia. He currently contributes work to iBelieve, Crosswalk, and supports various clients through the platform Upwork. He's an outside-the-box thinker with a penchant for challenging the status quo. Check out his short story "Serenity."
Check out fantastic resources on Faith, Family, and Fun at Crosswalk.com!